Rural Southerners Take On the Coronavirus
Many Black Belt communities lack hospitals, beds, ventilators, and tests.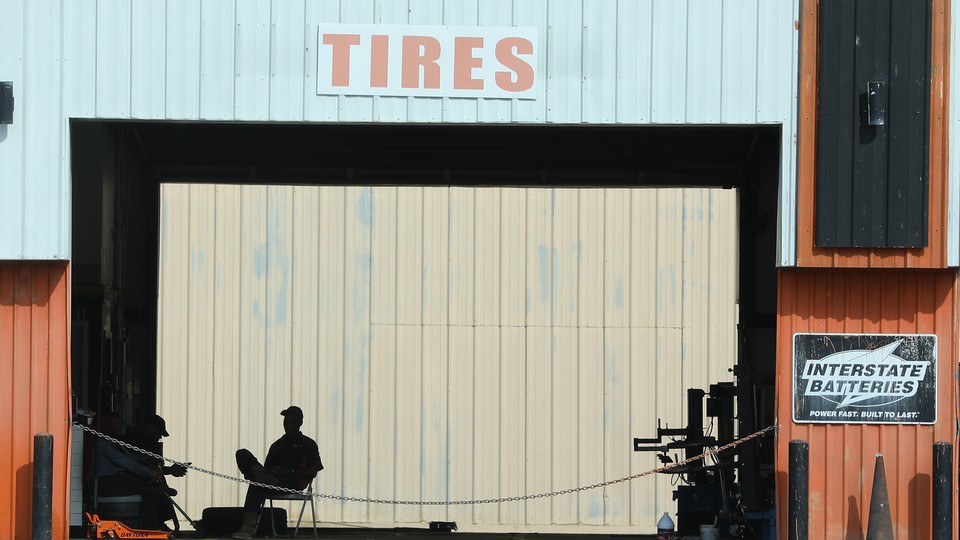 This spring, as the coronavirus tore through New York City and spread to places like New Orleans, Marcus Campbell knew his home of Sumter County, Alabama, was particularly vulnerable. Rural residents die at higher rates from heart disease, cancer, and stroke than those in cities, and black people in rural areas die at especially high rates. Roughly 75 percent of the areas most vulnerable to the coronavirus are in the South, according to the Surgo Foundation, a research group that built an index to survey COVID-19 vulnerability. Likewise, 75  percent of the people in Sumter County, in the rural Black Belt of West Alabama, are black. The county's residents expect to live 74 years; five years less than the national average. Forty-five percent of the people who have died of the virus in Alabama have been black. The numbers simply weren't on their side.
Campbell understood the stakes. And then his cousins started dying.
Even during a pandemic, the country tends to forget places like Sumter County. Two months into this disaster, just under 375 people have been tested for the coronavirus in Sumter, 87 of whom have tested positive.
"This public-health crisis has really illuminated inherent structural inequities and disinvestment in health infrastructure," Representative Terri Sewell, a Democrat from Alabama whose district includes Sumter County, told me. "I'm most afraid that my Black Belt communities started on unequal footing and will just get left behind."
Campbell, who is now the chair of the county commission, grew up in Coatopa, a city in Sumter. His family owned a small tract of land. Water and air moved slowly through the silty clay near the Tombigbee River, making it rich for the corn, purple hull peas, potatoes, and other crops that his father planted. But when Campbell was in grade school, Sumter's chief imports were hazardous chemicals. In 1978, Chemical Waste Management, a subsidiary of Waste Management Inc., purchased a 300-acre landfill in Emelle, a tiny town in the county. The federal government sent nearly 40 percent of the toxic materials it cleaned up in other places to be dumped there from 1984 to 1987. The facility employed hundreds of people in the county, and brought $2 million a year in waste-tax revenue. County leaders felt they had to bargain the county's rich natural resources for economic stability, but eventually a lawsuit forced Waste Management to reduce its operation. The city lost jobs. And the bargain had lasting effects on the health of the county's residents—on the air they breathe, on the water they drink. A study by researchers at Harvard found that even minimal exposure to pollution in the years before the coronavirus hit was associated with a 15 percent increase in risk of death from COVID-19.
When COVID-19 came for America, Campbell and other county leaders knew they needed regular testing if they wanted to control a potential outbreak. "All of our Black Belt counties are facing the same issues of getting a test," Campbell told me. So in late March, Campbell called Fred Armstead, a commissioner in nearby Marengo County, for help. The pair agreed to have a mobile testing unit make the trek west along U.S. Route 80 from Whitfield Hospital each afternoon to test Sumter residents. But the deal quickly broke down. Sumter would need to provide its own tests for the unit to use; the unit did not have any extra tests—its supplies were back in Marengo. At the time, Hill Hospital of Sumter County, the local health-care facility, had only about 30 test kits. The unit shifted to coming once a week; only those with the most severe symptoms would be able to get a test.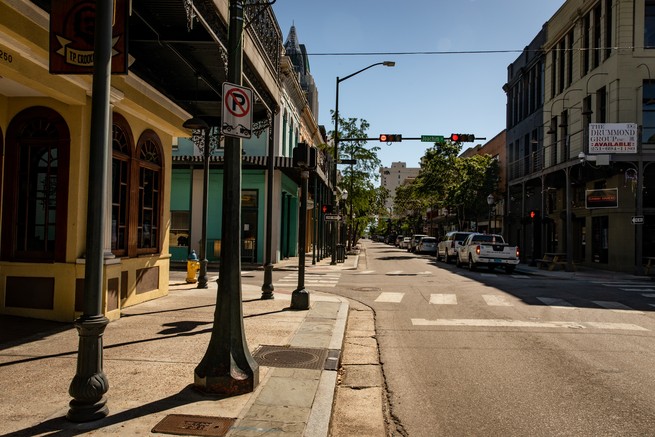 Though Hill Hospital officials have carved out a profitable niche as an alcohol-detox center, and have been able to stave off the budgetary problems that have forced more than 100 rural hospitals to close in the past decade, they are unsure how they might handle a coronavirus surge in the county. The hospital has 33 beds, and lacks the specialists necessary to operate ventilators that might be required in severe cases of the virus. When people in Sumter have severe symptoms of COVID-19, such as Campbell's cousins, they have to drive north or east for care. Adolphus Moss, who was like a big brother to Campbell, died 70 miles north of Sumter, in Tuscaloosa; Charles Paige—Buster, everyone called him—died 35 miles east, in Demopolis.
And if there were a flood of coronavirus cases, rural areas like Sumter would have to worry about what happens if nurses and doctors get sick. Major metro areas have a lot of health-care workers, so it's easier to replace people who fall ill. But in rural areas, many health-care providers don't have that kind of backup.
On April 16, Sumter officials arranged for the University of Alabama to provide testing at Jaycee Park in the city. More than 100 people showed up to get tested, but not all of them showed severe-enough symptoms. When I spoke with Campbell that morning, he was worried people might be turned away from the site. "They're screening on-site, but the deterring factor … is that if someone has been standing in line since 7 o'clock but they do not show any symptoms, they won't get tested," he told me. Ultimately, they tested only 27 of the 69 people who were screened for symptoms that day.
On Saturday, April 18, Campbell's cousins came home to Sumter County to be laid to rest. Moss, 67, was buried first. Immediate family members gathered at Fourth Creek Baptist Church Cemetery, in York, where Moss had served as a deacon, for a graveside funeral service. Relatives who were able to attend—the service was limited to those who lived nearby—wore masks and stood several feet apart. Some stayed in their car as Reverend Mitchell Carter delivered the eulogy. A few hours later, Paige, 59, was buried three minutes down the road. Each man died after contracting the coronavirus.
As Campbell and his fellow county commissioners observe the reopening of barbershops, nail salons, and retail stores in neighboring states, they are left to wonder what lies ahead. Hill Hospital is fronting the cost to make masks for Sumter residents and hoping that a spike does not happen; the people in the county are limiting close contact to prevent a more rapid spread of the virus. But they see communities like Early County, Georgia, with demographics similar to theirs, where residents who have yet to overcome the first wave of the virus fear that the second is already upon them. "I know everybody is wanting to get out and get back to doing the things they did before, but now is not the time," Campbell told me; he knows what the virus could do if the country tries to rush back into normalcy. "[My cousins] died within a day" of each other, he said. "This is a serious matter, and I just pray and hope that all people take this seriously—because it is for real."
I asked Campbell how he was processing the dual funerals. "It's still unbelievable," he said. "We're going to have a memorial when everything is better, because they need to be celebrated in that way." He could not say how soon that day would come.