The Unenviable Position of a Southern Mayor
As the COVID-19 crisis shifts south, Little Rock Mayor Frank Scott is navigating a whole different sort of city-state politics.
On Sunday, April 5, Frank Scott, Jr., the mayor of Little Rock, Arkansas, finally found a moment to rest. Then he received a call from his police chief, Keith Humphrey.
Dozens of cars had lined up on Asher Avenue, a busy thoroughfare in the city. Residents and out-of-towners were standing shoulder to shoulder to watch drag races. Drivers peeled out, forming clouds of smoke. Muscle cars drifted and spun donuts in the parking lot of a local gym, leaving looping skid marks on the asphalt. On social media, the afternoon came to be known as the "coronavirus parade." The event wasn't what Scott had feared would happen over the weekend; it was worse.
"What you saw was our young-adult crowd, who may have thought that they were invincible, and maybe going a bit—maybe having a bit of cabin fever," the 36-year-old Scott told me. Arkansas is one of only five states where residents have not been told to shelter in place. "If we would have had a stay-at-home order, it would have severely condensed something like that," Scott said. But he can't issue such an order on his own; the directive must come from the state's governor, Asa Hutchinson, who doesn't think Arkansas needs one.
Mayors across the country have led the fight against the coronavirus. In California, efforts by Los Angeles Mayor Eric Garcetti and San Francisco Mayor London Breed preceded the statewide response. In South Dakota—where Governor Kristi Noem has refused to issue a shelter-in-place order—Sioux Falls Mayor Paul TenHaken forced a pork plant to close after dozens of workers began testing positive for the virus each day.
When I first called Scott, on April 1, he had just gotten off the phone with Hutchinson. "People are making their own decision to stay home, and that's exactly what they should be doing," Hutchinson has said. The governor encourages social distancing, has limited the size of gatherings, and wants people to wear masks. But he does not want to disrupt the state's economy, so he has stopped short of telling people to stay home. That means the responsibility for encouraging people to stay in their houses falls to the state's mayors, including Scott.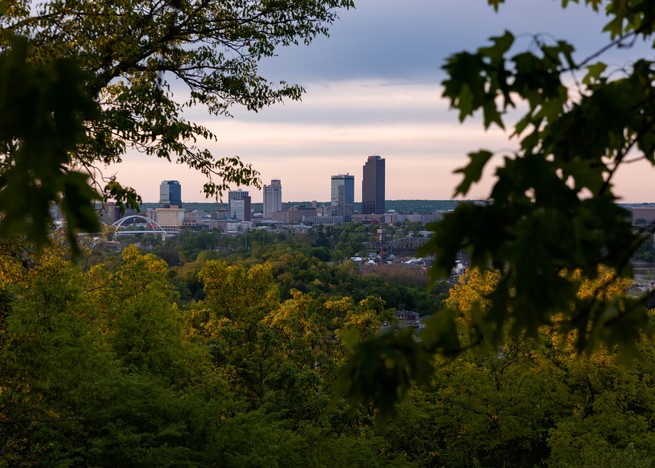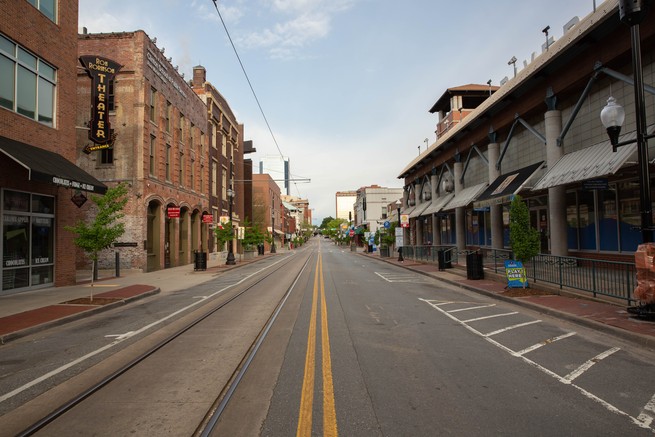 The mayor has issued a string of increasingly aggressive directives to combat the coronavirus since he declared a state of emergency in Little Rock, Arkansas's most populous and densely packed city, on March 12. The city had its first confirmed case of community spread of the virus one day later. The mayor and his administration did not know where the person had contracted COVID-19, but they knew where he worked, and that he could have spread it to others.
Some members of Scott's team wanted to close nonessential businesses right then, in mid-March, but Scott couldn't do that—Hutchinson wouldn't allow it. So he did what he could: He canceled the scheduled gatherings of more than 200 people that the city had coming up, closed community centers and indoor exhibits at the zoo—though outdoor attractions remained open—and implemented a curfew. The city would effectively shut down between midnight and 5 o'clock in the morning.
By the following Monday, the Centers for Disease Control and Prevention had recommended against allowing gatherings of more than 10 people; Scott did the same. He extended the curfew from 9 p.m. to 5 a.m. and added a daytime curfew for minors. Some residents were upset with the new restrictions, but the mayor held firm. He had been in frequent meetings with the chief medical officers at the University of Arkansas for Medical Sciences, CHI St. Vincent hospital, Arkansas Surgical Hospital, and other facilities. He was following their recommendations. "I will be making more decisions soon that many may not like. Expect it," he tweeted.
It's hard to know what to expect right now. But Little Rock's first-term Democratic mayor tries to keep a routine. He typically wakes up around 3:30 in the morning and rolls out of bed directly into bible study and prayer. He meditated on two passages the day of our first conversation. One came from First Kings. Bathsheba, Solomon's mother, feared for her life when she learned that one of King David's other sons, Adonijah, would try to assume the throne. She went to David for assurance that Solomon would become king. "Even when your life is threatened, you can always take it to the king," said Scott, who is also an associate pastor at Little Rock's Greater Second Baptist Church. The other passage was recommended by one of Scott's advisers. It was Jeremiah 12:5. "And if in a safe land you are so trusting, what will you do in the thicket of the Jordan?" the verse reads. The message, Scott said, was that "even in the midst of this pandemic, you still have negativity around you."
After prayer, Scott reads the local newspaper, the Arkansas Democrat-Gazette, as well as The New York Times and Twitter before he leaves the house around 7:30. He grabs a cup of Westrock coffee before heading into the office for his standing 9 o'clock meeting, which he calls the "battle rhythm." A host of officials get up to speak. The emergency-management team gives a status update on COVID-19 cases and deaths; the city manager and the chiefs of the police, fire, and sanitation departments give updates as well. That first day we spoke, they were worried about the parks.
The city had already taped off playground equipment—"If you've ever watched Lean on Me, we felt like Mr. Clark," Scott joked—but people had started gathering in the parking lots. The administration had to figure out ways to barricade the areas. The weekend approached, and sun was in the forecast. The city sent out patrol officers on horses and bikes to keep people inside.
The streaks of rubber burned in the blacktop across Little Rock over the weekend were proof it didn't work.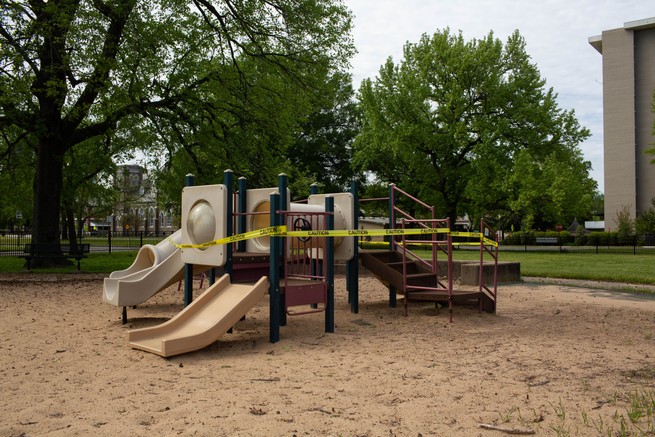 Scott needed a new plan to keep people home. He looked to the governor for help. At 1:30 p.m. each day, Hutchinson provides an update on the status of the state's coronavirus response. Two days after the "coronavirus parade," the governor asked Scott to join him. "Little Rock has been leading the way on a lot of this, and he just wants to highlight another one," Scott told me ahead of the briefing. He had announced earlier in the day that he would be banning groups of two or more cars from traveling together to the same location.
But with each passing day, managing the crisis from city hall becomes more difficult. One day when we spoke, Scott told me that three members of the fire department had tested positive for COVID-19, and that dozens of other key personnel had been exposed. Thirty-three members of the fire department were in self-quarantine.
And the coronavirus response is not the only task at hand. Mayors still have the day-to-day operations of the city to deal with, though Scott quipped that "it's the job we sign up for." His staff is organizing virtual town halls for residents, and the city is trying to get the word out about the census. Rebuilding after the crisis is over will be hard, but the trouble of restarting the city—even if it is in a financially sound position now—will be multiplied if the administration has fewer resources from the federal government because of a miscount. Across the country, cities stand to be bludgeoned by a new financial crisis; Little Rock has already had to cut its budget. During one special Board of Directors meeting, city leaders voted to furlough part-time seasonal staff. Several members of the board tuned in virtually.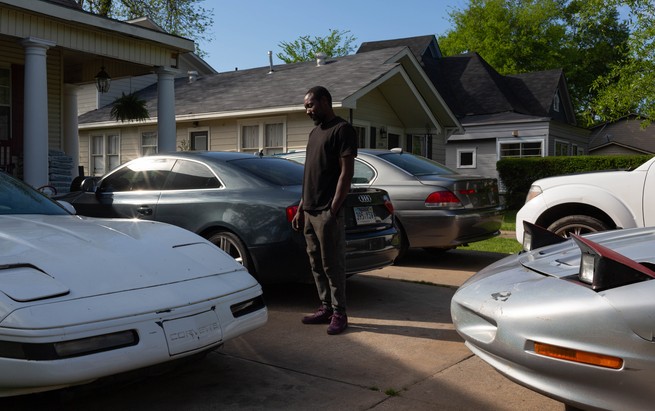 After the meeting, Scott and the handful of others in the boardroom had lunch from Chicken King, a local restaurant. Catfish, green beans, okra, fries, onion rings, and chicken wings were on the menu. "We're worried about the public health, but we may not be as worried about ours right now," Scott said. He hasn't worked out since the coronavirus crisis began.
Some help arrived from the governor last week in the form of a new city-state partnership: State highway patrolmen would be sent to Little Rock to help ensure that people were social distancing and following the mayor's directives. Scott worries about his hometown seeming like a police state, but he's more concerned about the health of his community. Loiterers will be fined the maximum, he announced; those who travel in large packs will be too.
A storm gave Scott a reprieve over the weekend. Patrol officers spread out around the city—in parking lots, trails, and highly trafficked areas such as Murray Park—kept people inside last Friday; torrential rains took over for them on Saturday and Sunday. The mayor tuned in via YouTube to hear his pastor, David Featherstone, deliver an Easter sermon. "It was a strict reminder in these times of who we yield to, who we draw upon, even when things are uncertain," Scott said. Then he turned his attention to ventilators and beds; he wanted to make sure the city had an accurate count of both if its coronavirus cases outpaced estimates for hospitalizations.
"We're happy that we are below projections, but at any given point it could tick back up," he said.
Monday was another day that began before the sun came up, and Scott was back to running around city hall. He used to get home around 10 p.m., but he tries to abide by his own curfew, so now he gets home around nine. That's when he checks in with his family—his mom, dad, brother, and sister. "They just want to take care of each other," he said. Everyone does.
He usually grabs takeout; he opts for it more often than he used to. One night when we spoke, he had Capers, a local seafood restaurant in West Little Rock, for dinner. He starts a Netflix documentary to decompress. Maybe he finishes it, maybe he doesn't. He has to be up again in a few hours, and his phone could ring anytime.