What Happened to Elizabeth Warren?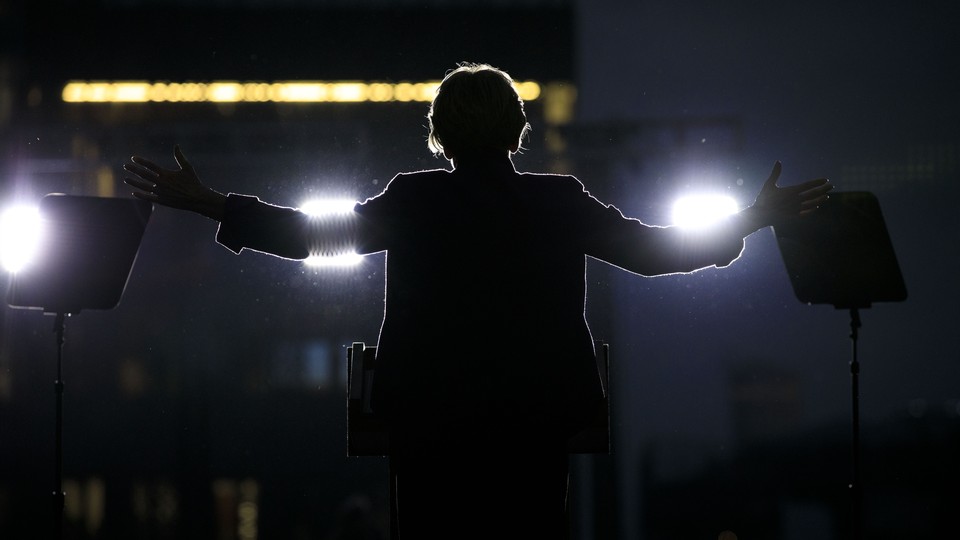 Updated on March 5, 2020 at 11:37 a.m. ET.
Who could have predicted that Elizabeth Warren would fall so far?
In early autumn 2019, the Massachusetts senator's presidential campaign was soaring. Buoyed by her "I have a plan for that" message, she'd been attracting enormous, energetic crowds; become a front-runner in national polls; and surpassed both Senator Bernie Sanders and former Vice President Joe Biden to take the lead in Iowa.
But Warren's numbers began to drop late last year. After voting started, she didn't win a single state—she came in third in Massachusetts—and secured only a handful of the delegates available. Now she's dropping out.
The question of what exactly happened to reverse her fortunes is impossible to answer with certainty. However, here are five different-but-intertwined theories of the case, laid out by five political strategists and election analysts I interviewed over the last week. Their comments have been edited and condensed for clarity.
---
1. She couldn't pick a lane—a problem symbolized by her positioning on Medicare for All.
2. She was hit by the curse of the front-runner: She peaked too early and never recovered.
3. It was the scourge of electability: Warren was seen as a risky choice.
4. Blame The New York Times/Siena College poll that showed President Donald Trump beating Warren in head-to-head matchups in several key swing states.
5. It all comes back to sexism.