'We Are Like Sitting Ducks'
Karlena Dawson is at high risk of complications from COVID-19. Where she lives makes her even more vulnerable: a Seattle immigrant-detention center.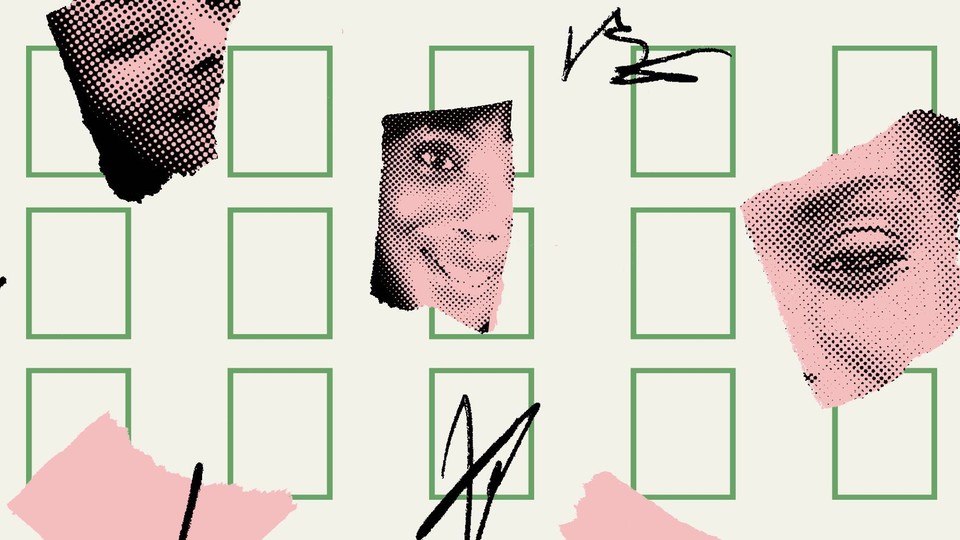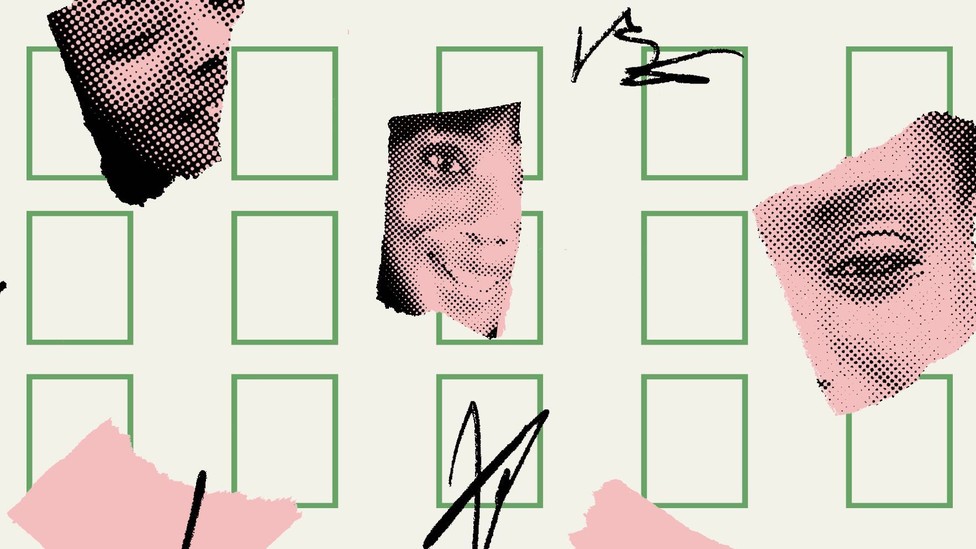 Before dawn one morning last week, Karlena Dawson waited in line for her medications at the Tacoma Northwest Detention Center, an immigrant lockup outside Seattle. Surrounded by more than 20 other detainees and guards, she began to worry that no one was practicing social distancing.
"We are like sitting ducks," Dawson told me in a phone interview later that day.
Even after more than a year in detention, she has an easy laugh, her native Jamaica still audible in her voice despite her having spent most of her adult life in New York. Her daily uniform is a pair of scrubs, with a bandana covering her hair—both yellow, the facility's color-code for low-risk detainees. Dawson is short and slight, but she's unafraid to speak her mind and advocate for herself and others, another detainee, who is one of her friends, told me.
"My fear is what happened in the senior home here in Kirkland is going to happen in the detention center," Dawson said, referring to a COVID-19 outbreak at a nearby suburban nursing facility that has killed 35 people and counting. Washington State, an early epicenter of the coronavirus crisis in the United States, has more than 2,100 confirmed cases so far. Dawson, who is 49 years old, fears contracting the virus because of her preexisting medical conditions, progressive liver disease and Type 2 diabetes, which make her more likely to get sick and have serious complications.
While she waited for her insulin and pills last Tuesday morning, about eight guards wearing surgical masks chatted nearby. Dawson and the other detainees lined up on a bench in the hallway lacked even such modest protective gear. But she had seen the guidelines on CNN in the unit where she sleeps: Maintain distance from people around you. So she stood up to wait over by the wall. "You guys came in from the outside," she told the guards. "We don't know where you have been."
"You are safer in here than you are out there," a guard replied. Another joked that Dawson was just "stirring the pot."
Besides, the first guard said, "you don't have to stay here." She could drop her case to stay in the United States and agree to deportation instead.
In Dawson's unit, detainees sleep in rows of metal bunk beds surrounding a common area with white walls, steel tables, a microwave, and a few TVs. Lockups like the Tacoma Northwest Detention Center, or NWDC, are effective incubators for the coronavirus, a coalition of doctors and human-rights groups warned last week. They called for Immigration and Customs Enforcement to release as many detainees as possible before the pandemic takes hold in its facilities. They argue that the close quarters endanger detainees, staff, and, by extension, the broader communities to which they belong. Following similar logic, New Jersey courts issued an order on Sunday to release as many as 1,000 low-level inmates from the state's jails.
Dawson has joined a lawsuit, filed last week by the American Civil Liberties Union and the Northwest Immigrant Rights Project, asking federal officials to release medically frail detainees like her. Other NWDC detainees who joined as plaintiffs include a 65-year-old Mexican woman with heart disease, a Cuban woman with kidney disease and epilepsy, and a 57-year-old diabetic man from Zimbabwe, according to the complaint. (In response to questions about whether ICE will release those who are especially vulnerable to the coronavirus, an agency representative emailed that "custody determinations are made on a case-by-case basis and do take into consideration chronic health conditions.")
The number of people in ICE custody across the country—now more than 37,000—has risen to unprecedented highs since Donald Trump took office and mandated that the agency arrest more nonviolent, noncriminal immigrants than it had in the past. The growing detainee population has strained an agency whose health-care record is already pockmarked with outbreaks of infectious disease and deaths from preventable illnesses and suicide. Over the past two years, ICE has reported 21 detainee deaths, and last year it quarantined up to 6,000 people nationwide during outbreaks of mumps, the flu, and other communicable diseases. In response to questions about ICE's preparedness for the current pandemic, the agency representative cited those past outbreaks as "extensive experience with regard to keeping [detainees] isolated so that it doesn't spread."
But inside the NWDC facility, "the officers are scared too," Dawson told me. She said she's overheard officers speculating about whether they'll get overtime pay or have to lock down the facility. "It's not like they're keeping them informed," she said, referring to ICE leadership. Already, there are signs that the pandemic is taking hold at ICE facilities. Late last week, an ICE staff member at a lockup in New Jersey tested positive for the coronavirus. In Colorado, 10 detainees were quarantined due to possible infection. On Tuesday, the agency announced the first detainee in its custody to test positive for COVID-19, at another jail in New Jersey.
Run by the GEO Group, the second-largest private-prison company in the country, NWDC is a 1,500-bed complex of low-slung concrete buildings adjacent to a sewage-treatment plant and a toxic superfund site called the Tacoma Tar Pits. Smoke rising from nearby industrial facilities, visible from the parking lot, irritates detainees' asthma and respiratory conditions, the Seattle Weekly reported in a 2018 investigation. Flaring asthma from poor air quality could make fighting COVID-19 infections more difficult for detainees, Marc Stern, a professor at the University of Washington School of Public Health, told me in an email.
Inside, the measures ICE has taken to prevent a coronavirus outbreak are a "farce," Matt Adams, an attorney who worked with Dawson to file the lawsuit, told me. After ICE said it would suspend physical contact during visits, he was speaking with another client through plexiglass when guards escorted an ill-looking detainee who was coughing into the same room as his client. "They're shoulder to shoulder," Adams said. "It doesn't matter if they throw out a few more bottles of hand sanitizer."
"Even when you're following the recommendations, having people in a cruise ship, a nursing home, or a detention center increases the spread," said Stern, who previously served as the health-services director for Washington State's prison system. Stern once worked with the Centers for Disease Control and Prevention to trace an outbreak of gastrointestinal infections in a Washington prison to a pipe leaking dirty water into the kitchen. This is different, he said: Containing a bout of illness inside a prison is a lot easier than keeping a highly contagious global pandemic beyond its walls. No matter how diligent ICE is, Stern said, there is no real way to prevent a rapid outbreak inside such close quarters. "The people at highest risk—we should try to get them out first."
When Dawson arrived at the Northwest Detention Center in February 2019, she was sick, complaining of abdominal pain. Nurses gave her Tylenol and sent her back to her unit, she told me. But the pain only got worse. By June, her stomach was bloated on the right side—she felt a stabbing sensation from the inside out. "It was worse than labor," she said. Staff called an ambulance to take her to an emergency room, and she was hospitalized for five days.
Doctors ordered tests and, eventually, a biopsy of her liver. They cycled through possible diagnoses: cirrhosis, autoimmune hepatitis, then, most recently, primary sclerosing cholangitis—a progressive disease that can ultimately lead to liver failure. According to the report of a physician who reviewed more than 400 pages of her medical records, Dawson needs follow-up appointments with specialists at regular intervals, visits that are difficult to arrange from detention. She has about 10 years to live if she can't get a liver transplant.
I reached one of Dawson's six children, her daughter Rickeshia Brooks, while she was traveling home from the Toronto law office where she works—she'd picked up a few essentials before resuming social distancing. Brooks has always been the responsible one, the keeper of paperwork, the advocate. "Although she's my mother, I feel like she needs me," she told me. "When I'm not there to give that guidance, she sometimes doesn't know how to deal with pressure."
Dawson spent two decades in the United States, starting in the early 1990s, before she was deported in 2014 at the end of a four-year prison sentence. The sentence had stemmed from a 1997 drug conviction, after she was caught at the Newark, New Jersey, airport with more than three kilograms of hashish oil taped to her thighs. "When I was young, I made mistakes," she told me. "I paid a lot for that mistake."
At the time, she told the court that she had been acting as a mule in order to flee an abusive relationship back home in Jamaica. She was pregnant, so officials granted her temporary release to give birth to a daughter—but she never returned. Police apprehended her 13 years later in Arizona, after she was found shoplifting.
After Dawson was deported to Jamaica, she fell into another abusive relationship, she told me, enduring beatings so severe that she was hospitalized. She fled to a friend's house, but the intimidation only increased in intensity. Reached in Kingston, the friend told me that Dawson's partner left a grisly message on her front gate: He'd killed the friend's dog and hung it up by its neck with a handwritten note saying that Dawson was next. The friend sold her car and gave the money to Dawson so that she could flee to the United States.
Even before the coronavirus outbreak, Dawson's lawyer had asked ICE to release her on parole while she waited for officials to make a decision about her application for a U visa, which is for victims of crimes. ICE never replied, the lawyer told me.
Then, earlier this month, Dawson became the lead plaintiff in the lawsuit for medically frail detainees. Lawyers quickly filed a motion to get her and other detainees released. But the plaintiffs did not prove that ICE was violating their Fifth Amendment rights by keeping them locked up during the pandemic, a federal court ruled late last week. "There is no evidence of an outbreak at the detention center," District Judge James L. Robart wrote, "or that [ICE's] precautionary measures are inadequate to contain such an outbreak or properly provide medical care should it occur."
The case is ongoing. On Wednesday night, ICE released two of the nine plaintiffs. Asked how ICE is determining whom to let go, and whether the other seven would be released too, an agency representative declined to comment, citing pending litigation. Also on Wednesday night, in response to a separate lawsuit, a federal judge ordered 10 medically frail ICE detainees in New Jersey released, writing that COVID-19 "will likely cause imminent, life-threatening illness."
For now, Dawson is stuck. Days before the ruling, the NWDC wardens gathered the detainees for a town hall. Dawson told me that dozens of people were in the one room. The wardens urged more frequent hand-washing.
Dawson said, in front of everyone, that the staff circulating in and out of the facility was a bigger problem than detainee hygiene. Recalling the meeting, Dawson's friend at NWDC told me that the other detainees stayed mostly silent.
"I was in fear—if I talk, they'll deport me or say something about my record," she said. (Scared of retribution from ICE, she spoke with me on the condition of anonymity.) She added that she hopes to be a little bit more like Dawson, who in recent months has become like a mother to her. When she feels sick, Dawson brings her ramen noodles. And she encourages her to be bold: "She tells me: 'In America, you have to speak up!'"
Brooks told me that her mother came to the U.S. "for a second chance."
"She didn't go there to die," Brooks said. "She could have done that in Jamaica."