The Biggest Worry for Doctors Fighting the Pandemic
America's medical professionals are risking their lives. But their greatest fear is that they'll move from being part of the solution to part of the problem.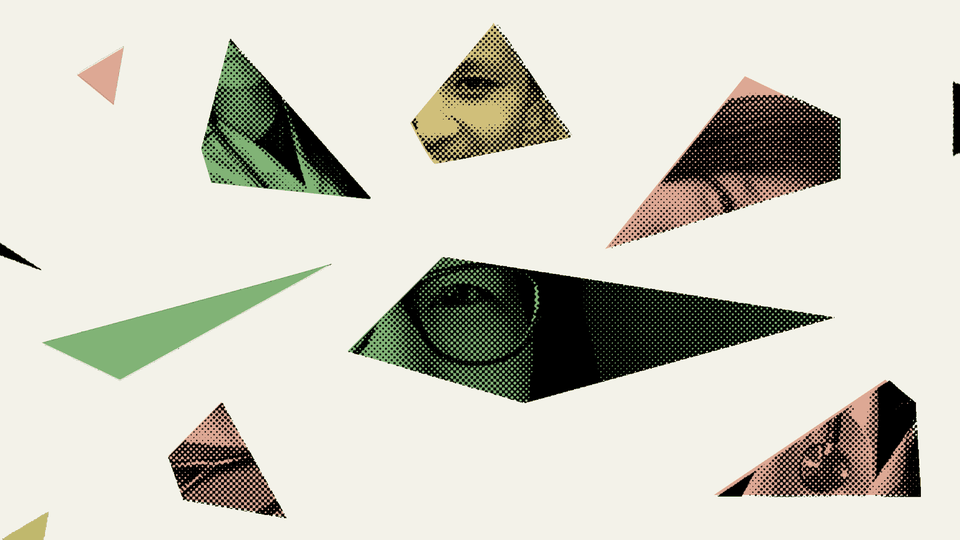 One family. Six doctors.
Yvonne Yui is waiting for the results of a coronavirus test after potentially being exposed at the East Coast hospital where she practices neonatal medicine. Her cousin Pamela Lin, a physician at a family practice in Baltimore, has been coughing for three days as she awaits her own test results.
Lin's husband is an infectious-disease expert managing the coronavirus response at a Baltimore hospital, fretting about shortages in protective gear and supplies. Within this tight-knit extended family is also an emergency-room doctor dealing with an uptick in patients with symptoms associated with the coronavirus, a doctor in Philadelphia who treats immunocompromised patients who are especially vulnerable to the virus, and a retired doctor who may well be called in to care for the sick as cases rise exponentially.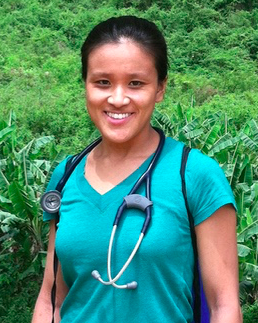 Yui had always counted herself lucky to be among a family of doctors. Now the family is facing the greatest challenge of their lives as they wrestle with the dilemma of caring for their patients even though this risks exposing their loved ones. Suddenly, she's confronted with impossible questions: Who in the family would care for her infant daughter if she does fall ill? What should she advise her elderly mother to do if she's called on to care for coronavirus patients? Will her family survive the crisis intact? "I think about it pretty much all the time," she told me.
Doctors across America are facing similar predicaments, made all the more acute by the government's failure to protect them—to warn the public, to provide tests, and to supply enough protective equipment. And every time a doctor falls ill, a health-care system that is already strained edges closer to its breaking point.
Yui, 33, thought of her family as she was tested for the virus: her five-month-old daughter; her mother, who lives nearby to help with child care; and her husband, who has asthma, putting him at greater risk from COVID-19, the disease associated with the coronavirus. (She has not experienced symptoms.) "When it comes to us being doctors, I worry about [family members] Stephanie and Alex and Jennifer and Pam—about their health, and about the eventual burnout due to everything that's going on," Yvonne told me. "There's the emotional toll of the work, and then there's the worry we have about each other."
When I reached Yvonne's cousin Pamela by phone on Thursday night, our conversation was interspersed with her regular coughing.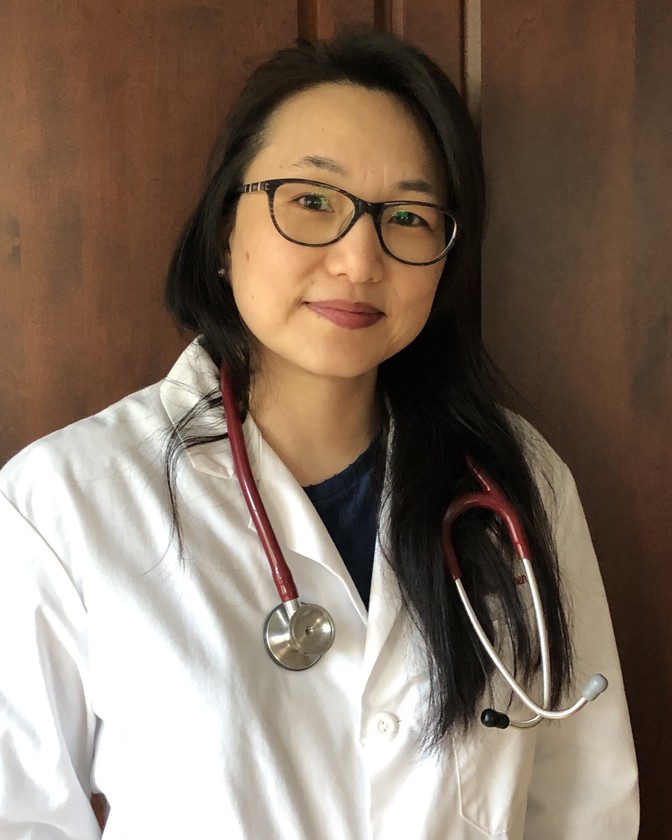 As a primary-care physician, she's the first point of contact with the medical system for many patients. Last week, one came in complaining of difficulty breathing, a common symptom of the coronavirus. As that patient's breathing worsened, Pam recommended a hospital visit to be tested. "It was already too late for me and my family," Pamela told me—she had been potentially exposed. Her patient got tested on March 12, and is still waiting for results. "My patient's test was sent from Baltimore to a lab in Utah, then due to a reagent shortage [a substance needed to process the tests] sent from Utah to Arizona, Arizona back to a lab in North Carolina," she said. This is a mirror of the dysfunction and delays surrounding the country's testing crisis, a major factor hamstringing the fight against the virus.
Meanwhile, she started feeling sick on Tuesday, and took the test herself. Self-quarantined at home, she thinks it's only a matter of time, if she does have the virus, before she infects her two children—totally isolating from them would be all but impossible. On top of that, she's pained about missing work. "As a health-care provider, if I test positive, it has big implications for my office, my staff, and all the patients," she told me. "There's also this obligation that my co-workers and I feel: 'If I'm well enough, I should go to work.' I have a mission. It makes it really hard for any of us to sit on the sidelines."
Her husband, Alexander Chen, the infectious-disease expert, told me that compared with many hospitals across the country, his is well off. It's equipped with extra masks and emergency ventilators. Yet even this surplus, he warned, could quickly run out in the expected surge of patients. So could a range of other items—thermometer covers, protective gowns, and material for the transport of testing kits. Hospitals around the country are cautioning that they face drastic shortages in everything from ventilators and protective equipment to swabs needed to perform tests. "The feeling I have is frustration," Alexander said. "We're at this point where we're going into conservation mode [even before the crisis hits]. And then it's just waiting for the inevitable."
He admitted that the outlook for medical professionals could become bleak. "I kind of came to terms last night with the fact that we may see doctors and nurses and respiratory therapists die," he told me. "And I am just trying to accept that bad things will happen so I'm not surprised."
Emergency-room doctors, he noted, are among those most at risk.
Stephanie Anderson, a cousin to Yvonne and Pamela, holds that job at a hospital in Richmond, Virginia. She told me she worries about bringing the virus home to her husband and two children, ages 7 and 9. She keeps her distance from them until she has showered and put her clothes in the wash after she gets home from each shift. Then she disinfects her car. "I have a family that I'm coming home to. And I have to keep them safe," she told me. "That's been the concern among my colleagues: What are you going to do with your family? It's on all of our minds. It's certainly adding to our stress."
Her emergency room has been seeing more and more patients who have symptoms associated with the coronavirus, she told me. She wears protective equipment but knows that the hospital could run out. Even if that happens, though, she'll keep working: "For those of us in ER, we just know that's what we signed up for. You work in mass-casualty events. You work in serious trauma. You just work."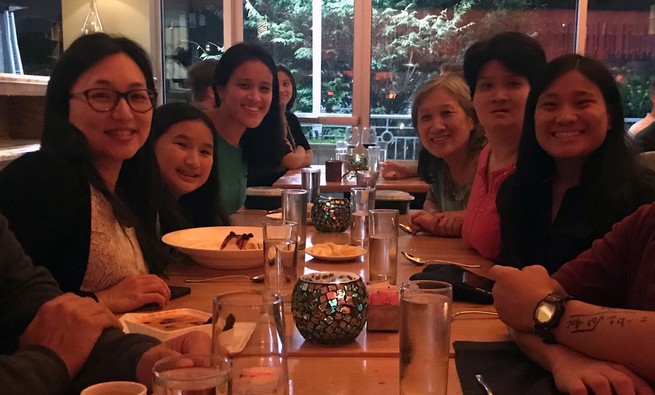 Anna Koo, Yvonne's mother and the family's eldest doctor at 68, expressed a similar mindset. In Britain, the government has asked for 65,000 doctors and nurses to come out of retirement to help manage the pandemic. In the United States, the Department of Veterans Affairs and New York City have made similar requests. People over the age of 65 are at increased risk from the coronavirus, but Anna told me she'd consider signing up. "If I'm needed and people think I can help, then definitely," she said. "You know, we're all in this. Everybody's got to do their part."
It's not lost on Koo and her family that medical professionals worldwide have been dying fighting the coronavirus. On Wednesday, a prominent doctor who'd been treating patients in northern Italy died alone in an intensive-care unit after contracting it. He was 57. Because of shortages similar to what U.S. doctors are predicting, he'd been forced to continue working after running out of gloves. Doctors and nurses in their 20s and 30s have succumbed to the virus in China. The most famous victim, Li Wenliang, the Wuhan doctor who'd tried to issue early warnings about the pandemic, was 34.
But in my conversations with Yui and her family, I realized that the main dilemma they're grappling with is not so much getting sick themselves but spreading the virus to their families, their patients, and the public. This might be the greatest fear of doctors across the country—that they'll move from being part of the solution to part of the problem. "I think we all feel a really strong sense of duty to our patients and our work," Jennifer Yui, Yvonne's sister, a doctor who works with immunocompromised patients in Philadelphia, told me. "And that could lead to people working beyond when they should. It weighs heavily on people."
Yui, for her part, told me she'd never let her fears about the virus stop her from doing her job. She expects to get her test result on Monday. If it's negative, she'll be back at work the same night. "I view myself as essential personnel. So it's that sense of duty, I guess," she said. "I have never thought of not going to work. We go in to take care of our patients through all sorts of natural disasters—and that is when we are needed the most."