Are We Ready for Trump 2.0?
After his acquittal in the Senate, the president may double down on the same behavior that led to his impeachment in the first place.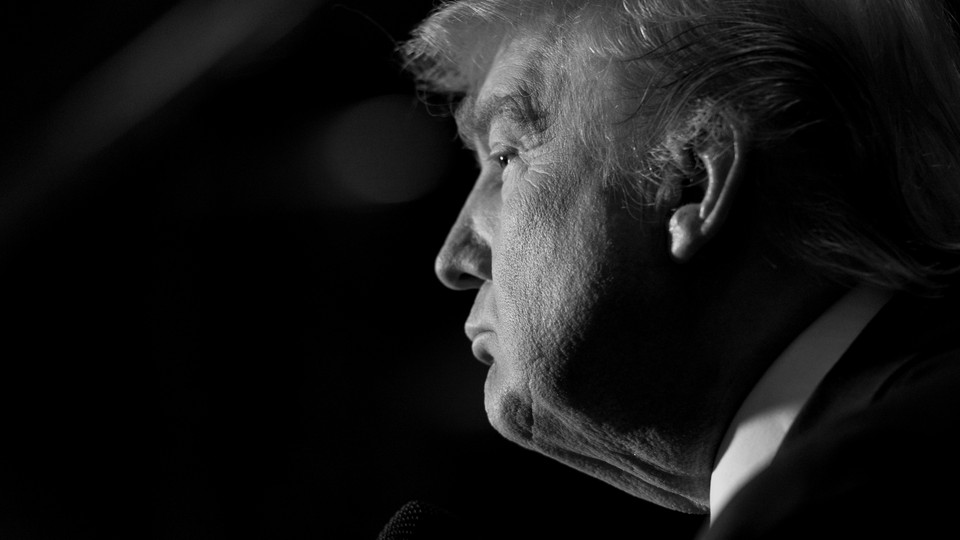 President Donald Trump has survived the latest and most serious crisis of his own making. As ever, he seems to have learned nothing from the ordeal.
The Republican-controlled Senate voted today to keep Trump in office. Breaking with his party, Senator Mitt Romney of Utah cast the lone Republican vote convicting Trump of one of the two impeachment articles—abuse of power. The president comes out of the ordeal emboldened, with a free hand to push the boundaries of executive propriety even further.
What's to stop him? Not contrition. There's no hint in the life of the 45th president that his own conduct has left him chastened. Trump still believes that his July phone call with Ukraine's president, in which he pushed for an investigation into his political rival former Vice President Joe Biden, was "perfect." He's never apologized for converting his personal lawyer Rudy Giuliani into an off-the-books diplomat scrounging for evidence that might discredit the opposition. In Trump's eyes, today's Senate acquittal likely validates the notion that he's been unfairly persecuted.
We've been here before. Last year, Trump claimed that the Russia investigation—remember the Russia investigation?—ended in his "complete and total exoneration." It did not. One day after Special Counsel Robert Mueller explicitly told Congress that he hadn't cleared Trump of wrongdoing, the president made his ill-fated call to Ukraine, beginning the chain of events that led to impeachment.
"He will see this as absolute vindication for everything he has done and how he has done it," Ryan Crocker, a six-time U.S. ambassador who served under Republican and Democratic presidents, told me. Invoking an old dictum along the lines of "If you strike at the king, it's best not to miss," Crocker said: "We're going to see the king unchained after that trial is done."
That's a core argument Democrats have made in calling for Trump's removal.
I sat down with Representative Jerry Nadler, a House manager, in the Senate cafeteria one afternoon during a break in the trial as he was pushing back a meatball sandwich (no cheese). I asked Nadler whether he thought that Trump will again enlist foreign leaders in domestic political schemes. He pointed to Trump's gaggle with reporters on the South Lawn in October, in the thick of impeachment proceedings, when he called on the Chinese to investigate the Biden family. "He has said he'll do it again!" Nadler told me, before a nervous aide whisked him out of the place, plate in hand.
People around the president told me that it's reasonable to assume he won't change his approach to politics now that the impeachment saga is done. They pointed to his age, 73, and to his hardwiring as a New York real-estate magnate accustomed to transactional dealings.
But if any impediment might cause Trump to pull back, it's the prospect of getting impeached a second time. "The fact that he will be the third president in American history with an asterisk by his name that says he was impeached is something he's very cognizant of," Fernando Cutz, who was a deputy to Trump's second national security adviser, H. R. McMaster, told me. Explaining her decision to acquit the president, Senator Susan Collins, a Republican from Maine, told CBS News that he would be "much more cautious" in his dealings in the future. That's her hope; experience has shown otherwise.
Chasing down Senator Lindsey Graham, a Trump ally, as he returned to his office from the trial one recent afternoon, I asked whether the president should continue deploying Giuliani as an overseas surrogate working outside the diplomatic corps. "If I were the president, I would appreciate Rudy's service, but no," Graham told me. "Anything Rudy or anyone else finds needs to be scrutinized by the intelligence community, because it's not much of a stretch to think the Russians and others could be influencing the content of what you're seeing."
Have you told Trump that? I asked. The two men often play golf and dine together. "No," Graham said.
Should Trump again press foreign leaders for help in investigating domestic political rivals? I asked. "I would say, when you have legitimate concerns about corruption, come up with a different system," Graham said.
With impeachment behind him, Trump's next test is reelection. He may see the 2020 campaign as the ultimate referendum on his methods. If he felt few restraints heading into impeachment, and if his acquittal reinforces his gut instincts, a reelection victory could sever whatever frayed thread still connects him to traditional standards of presidential behavior.
Formidable challenges lie ahead. Conflict with Iran could escalate into a shooting war, depending on whether Tehran retaliates further for Trump's killing of General Qassem Soleimani. The coronavirus outbreak has spread beyond China and poses unknown risks. Trump is confronting such potential crises with a hollowed-out government. A recent analysis by the Brookings Institution reported a "cascade of departures" at the White House's National Security Council, whose purview includes the coronavirus, the Iran conflict, and every other threat to the nation's security.
If acquittal legitimizes Trump's practices—defying congressional subpoenas and inviting foreign governments to meddle in U.S. elections—Republicans may come to regret the outcome. What's to prevent a Democratic president from deploying these same tools, at the Republicans' expense?