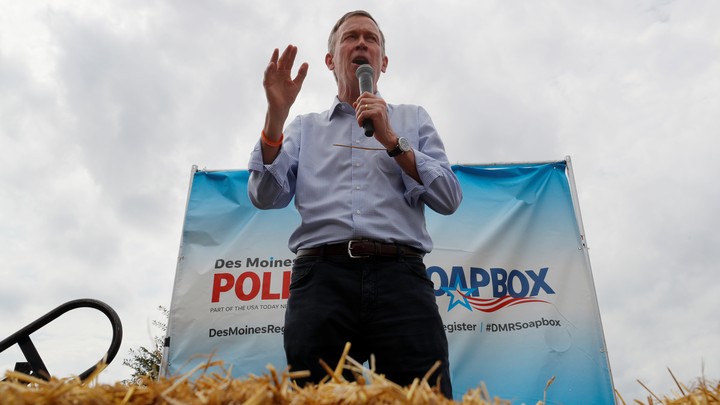 Were you forwarded this email? Sign yourself up here. We have many other free email newsletters on a variety of other topics. Browse the full list.
What We're Following Today
It's Thursday, August 15.
No Entry: Israel announced that it would ban Representatives Ilhan Omar of Minnesota and Rashida Tlaib of Michigan from visiting, shortly after President Donald Trump tweeted this morning that in doing so it would show "great weakness," adding that the two women hate "all Jewish people." The country is continuing an established pattern of stifling dissent, Emma Green writes.
---
---
Snapshot
(Jose Luis Gonzalez  / Reuters)
People take part in a memorial for the victims of a shooting at a Walmart store in El Paso, Texas.
---
Ideas From The Atlantic
Jay-Z Helped the NFL Banish Colin Kaepernick (Jemele Hill)
"Whatever the numbers, the NFL's new partnership with Jay-Z is a huge win for the league. Some of the biggest celebrities in the world have voiced their support of [Colin] Kaepernick, saying they would boycott the NFL until Kaepernick is back in the league. Now that the NFL has Jay-Z's blessing, it's conceivable that some of those entertainers who distanced themselves from the NFL might change their mind." → Read on.