The Atlantic Politics & Policy Daily: Ben on Board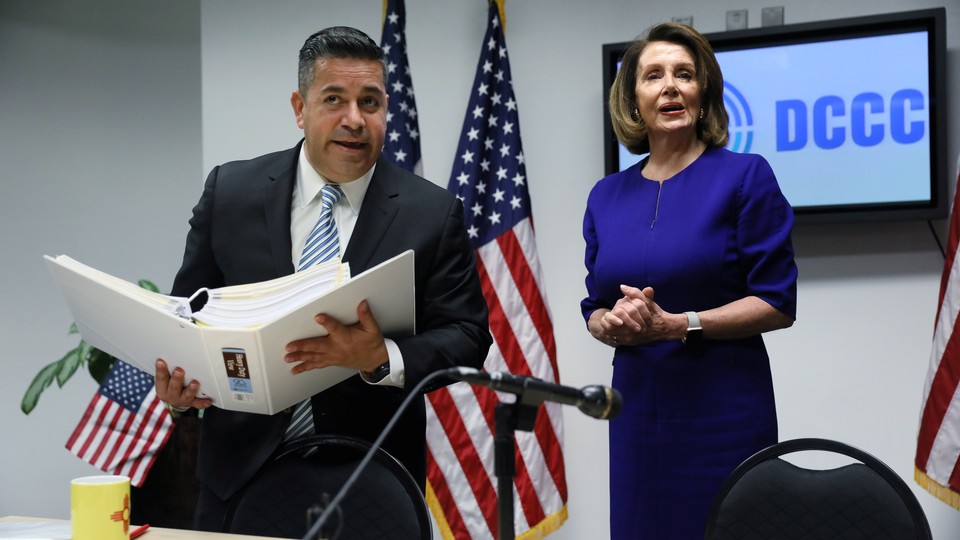 What We're Following Today
It's Monday, August 19.
‣ Representative Ben Ray Luján of New Mexico, the fourth-ranking Democrat in the House, announced that he supports an impeachment investigation into President Donald Trump.
‣ The New York Police Department fired Daniel Pantaleo, the officer accused of fatally choking Eric Garner in 2014.
‣ Planned Parenthood said it will withdraw from Title X, the federal family-planning program, after the Trump administration imposed a new rule that will prohibit medical professionals from referring their patients to abortion providers.
Here's what else we're watching:
Meet the Electability Voters: These are the Americans now driving the Democratic presidential primary, reports Russell Berman from New Hampshire, where "the still-fresh shock of Trump's 2016 victory" has turned many voters into pundits. Instead of going with the candidate they like the most, they're planning to support the person they think has the best chance of beating Trump in November 2020.
---
Snapshot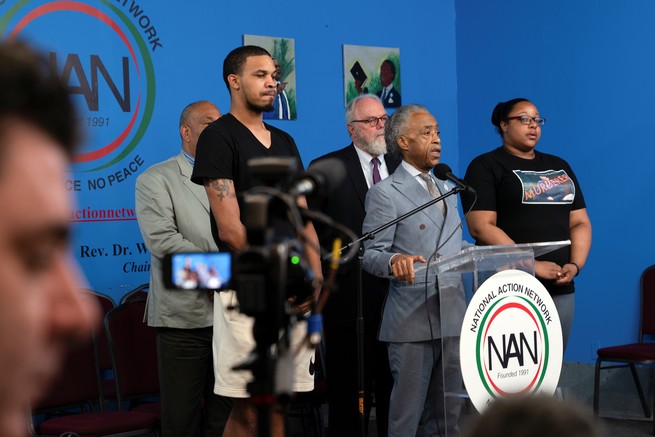 (David Delgado / Reuters)
Reverend Al Sharpton speaks at a news conference after the New York Police Department announced the firing of Daniel Pantaleo, a police officer who used a deadly choke hold on Eric Garner while trying to arrest him in 2014.
---
Ideas From The Atlantic
Governors Are Losing the Space to Govern (Reihan Salam)
"Across the United States, the combination of Medicaid costs, pension obligations, and K–12 education-funding formulas are capturing an ever-growing share of state budgets … This drift toward restricted spending obtains across right-leaning and left-leaning states, and as a result, the substantive differences between conservative and liberal governance at the state level can be hard to discern." → Read on.
How Life Became an Endless, Terrible Competition (Daniel Markovits)
"The intense and widespread fury generated by the college-admissions scandal early this year tapped into a deep and broad well of resentment. This anger is warranted but also distorting. Outrage at nepotism and other disgraceful forms of elite advantage-taking implicitly valorizes meritocratic ideals. Yet meritocracy itself is the bigger problem, and it is crippling the American dream. Meritocracy has created a competition that, even when everyone plays by the rules, only the rich can win." → Read on.
The Longer Trump Stays in Office, the More Americans Oppose His Views (David A. Graham)
"Recent polling shows that Donald Trump has managed to reshape American attitudes to a remarkable extent on a trio of his key issues—race, immigration, and trade. There's just one catch: The public is turning against Trump's views." → Read on.
Only Biden Can Challenge Trump on Trade (Peter Beinart)
"Trade has so far been a second-tier issue in the Democratic presidential race, overshadowed by health care, immigration, and guns. But with Donald Trump's tariffs sending the stock market plummeting and stoking fears of a recession, that may change. Which offers [Joe] Biden an opportunity." → Read on.
---
What Else We're Reading
8 Democratic presidential candidates will participate in CNN climate town hall (Mark Preston, CNN)
The low-key, Harley-riding senator Democrats are leaning on to win the majority (James Arkin, Politico)
'They're as different as people come': The complex truth about the 'Squad,' Trump's favorite foil (Abigail Tracy, Vanity Fair) (🔒Paywall)
Julián Castro to Announce Ambitious Animal Welfare Plan (Yashar Ali, HuffPost)
---
About us: This newsletter is a daily effort from The Atlantic's politics writer Elaine Godfrey, with help from Christian Paz. It was edited by Shan Wang.

Were you forwarded this email? Sign yourself up here. We have many other free email newsletters on a variety of other topics. Browse the full list.