What We're Following Today
It's Tuesday, June 4.
‣ The White House reportedly directed the former administration officials Hope Hicks and Annie Donaldson to not turn over requested documents to the House Judiciary Committee.
‣ The upcoming 2020 census could feature the worst undercount of black and Latino people since 1990, according to the nonpartisan think tank the Urban Institute. The census faces a range of hurdles, including the possible inclusion of the controversial "citizenship question."
‣ A $19 billion disaster-relief bill passed the House on the fourth try, after three previous attempts to pass the legislation the week prior were blocked by Republican legislators. It now heads to President Donald Trump's desk for his signature.
Here's what else we're watching: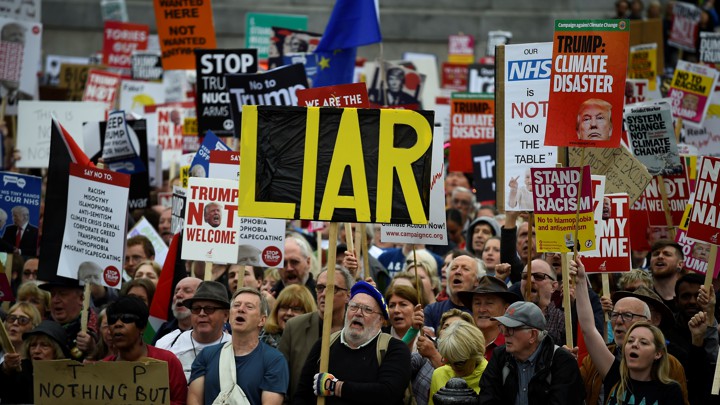 Clodagh Kilcoyne / Reuters
London Calling: So far, President Donald Trump's state visit to the United Kingdom has involved dodging (and denying the size of) protests, meeting with Prime Minister Theresa May, and attending a banquet with Queen Elizabeth II. While British officials have accommodated him at every turn, both the Queen and May also gave Trump these gifts, emblems of the U.S. and Britain working together to defeat fascism.