The Atlantic Politics & Policy Daily: Shoot for the Moon
Even if you miss, you'll land among the Mars: After the NASA administrator pledged to revisit the moon, Trump said the agency should focus on bigger goals.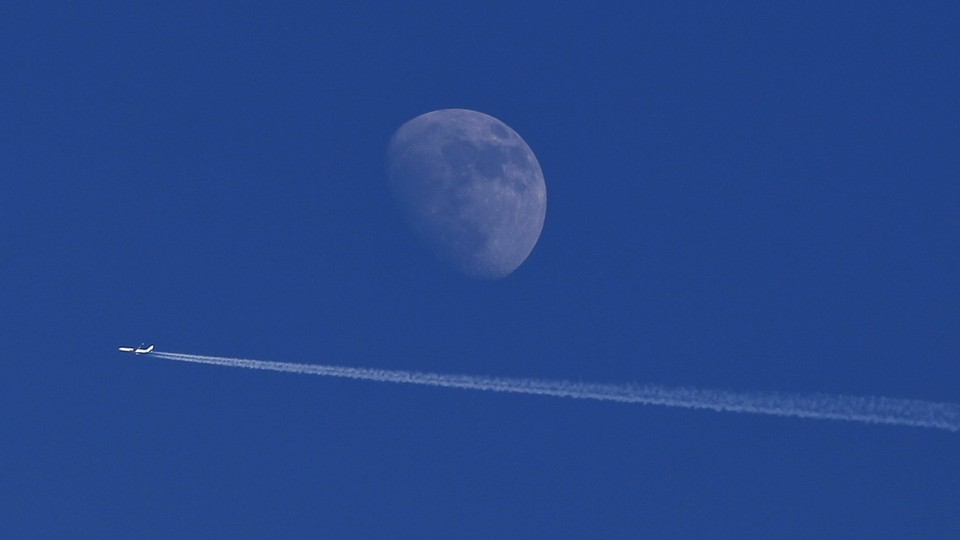 What We're Following Today
‣ President Donald Trump encouraged NASA to set its sights on more ambitious goals than traveling to the moon: "They should be focused on the much bigger things we are doing, including Mars (of which the Moon is a part)."
‣ Job creation slowed dramatically in May, with the U.S. economy adding just 75,000 jobs.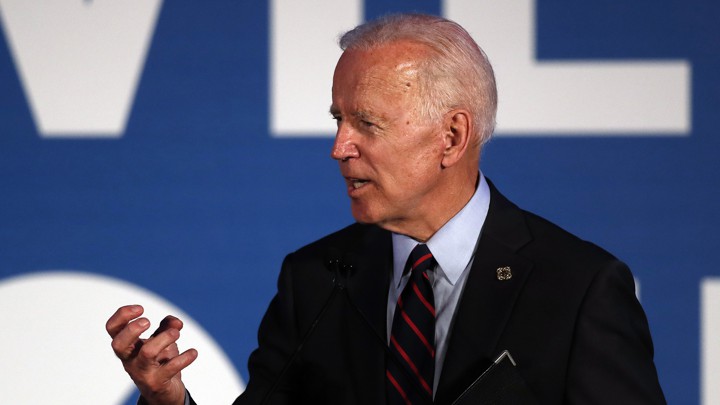 (John Bazemore / AP)
Reverse, Reverse: Earlier this week, Joe Biden set himself apart from other 2020 Democrats by supporting the law prohibiting federal funds from being used for abortion. After being confronted by staffers—as well as the actor Alyssa Milano, a friend of Biden's team—he changed his tune.
Surprising Advocates: State legislatures across the country are voting to ban capital punishment. Interestingly, many of those legislatures are Republican-controlled: "As conservatives, we know the government's flawed. We hate the government," one conservative activist told Madeleine Carlisle. "Why would we give it power over life and death?"
All Eyes on Iowa: Nineteen of the 2020 Democratic presidential candidates are heading to the Hawkeye state this weekend for a candidate forum in Des Moines and the state party's Hall of Fame dinner on Sunday. For a primer on who's running for president—actually, it might be easier to say who's not running at this point—revisit our cheat sheet.
---
Snapshot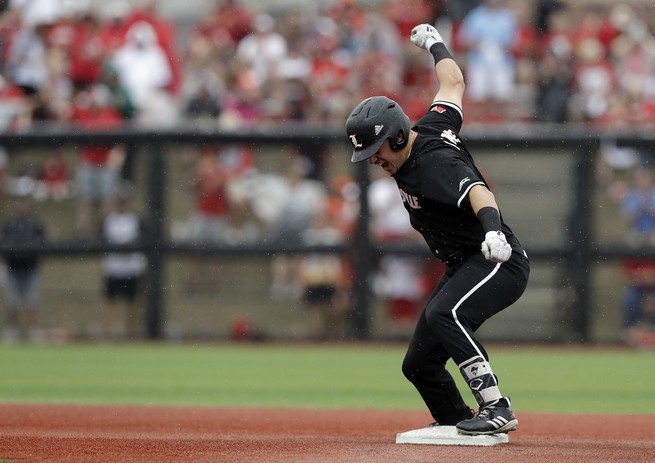 Louisville's Danny Oriente reacts after hitting a three-run double during the fourth inning in Game 1 of the NCAA college baseball super regional tournament against East Carolina in Louisville, Kentucky. (Darron Cummings / AP)
---
Ideas From The Atlantic
Some Real News About Fake News (David A. Graham)
"While nearly six in 10 Democrats have dropped an outlet over perceived fake news, a full 70 percent of Republicans have. A much larger portion of Republicans have also reduced their overall consumption of news. The less politically aware are also 20 percent more likely to have reduced their overall consumption of news than the more politically aware—meaning that people who were already acquiring the least information are now acquiring even less." → Read on.
Bill Barr's Dangerous Claims (April Doss)
"Spying is a word that's been shaped by pop culture, invoking John le Carré novels and James Bond movies. It also carries with it the echoes of the mid-1970s Church and Pike Committee investigations into abuses by the intelligence community—investigations that Barr says shaped his views of intelligence operations. Barr's use of the word spying to describe a counterintelligence investigation can only have a negative effect on public perception." → Read on.
---
What Else We're Reading
‣ 'I Can No Longer Continue to Live Here' (Jill Filipovic, Politico Magazine)
‣ Are Voter Opinions on Trump as Stable as They Seem? (Amy Walter, The Cook Political Report)
‣ How the Revolution Ends (David Catanese, US News & World Report)
---
About us: This newsletter is a daily effort from The Atlantic's politics writers: Elaine Godfrey, Madeleine Carlisle, and Olivia Paschal. It's edited by Shan Wang.

Were you forwarded this email? Sign yourself up here. We have many other free email newsletters on a variety of other topics. Browse the full list.