What We're Following Today
It's Wednesday, June 5.
‣Donald Trump's administration is canceling English classes and recreational programs for unaccompanied minors staying in federal immigrant shelters, citing budget concerns.
Here's what else we're watching: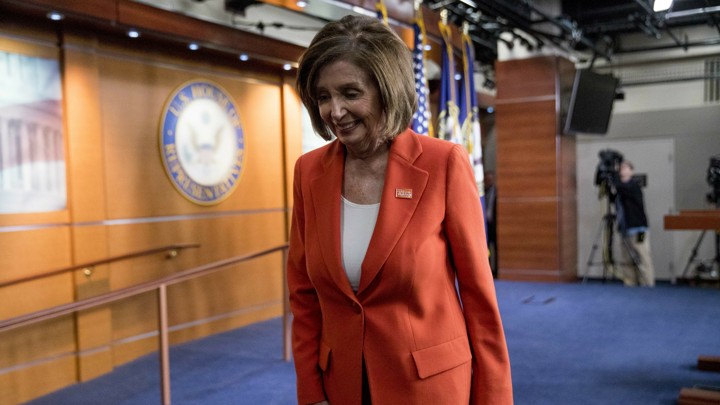 Andrew Harnik / AP
Impeachment Update: Some of the roughly 60 lawmakers calling for impeachment proceedings against the president say they don't actually plan to publicly challenge Speaker Nancy Pelosi. "A lot of us feel that even though we're convinced he should be impeached, we should let these investigations play out for a little while," said Representative John Yarmuth.
Check In on 2020: Former Vice President Joe Biden hasn't gone head-to-head with another Democrat in more than a decade, and when it comes time for the first presidential debate, he has the most to lose of any candidate, writes Edward-Isaac Dovere: "His campaign staffers expect the debates to either crystallize his top spot, or turn the primary into less of a marathon with Biden out ahead and more like two dozen Slinkies tumbling down a flight of stairs."
+ Biden was pelted with criticism last month after he proposed a "middle ground" approach to addressing climate change. But his new climate plan sounds "almost Bernie Sanders–esque in its ambition," reports Rob Meyer. That's in contrast with his position on abortion funding: The former vice president said on Wednesday that he still supports the Hyde Amendment, which bans federal funding for most abortions. Most of his primary opponents have taken the opposite stance.