The Democrats Aren't Really in Disarray Over What to Do About Mueller
Lawmakers are, for the most part, united behind three immediate goals.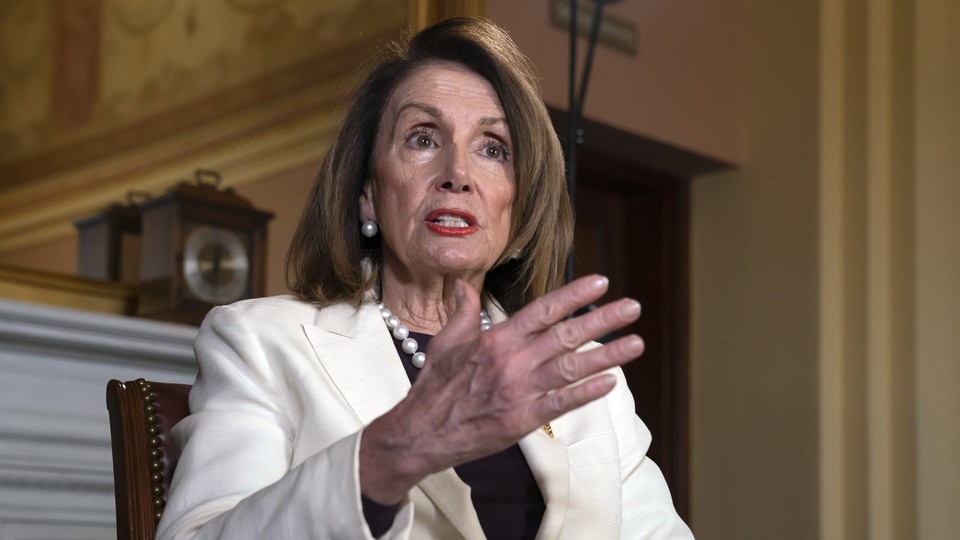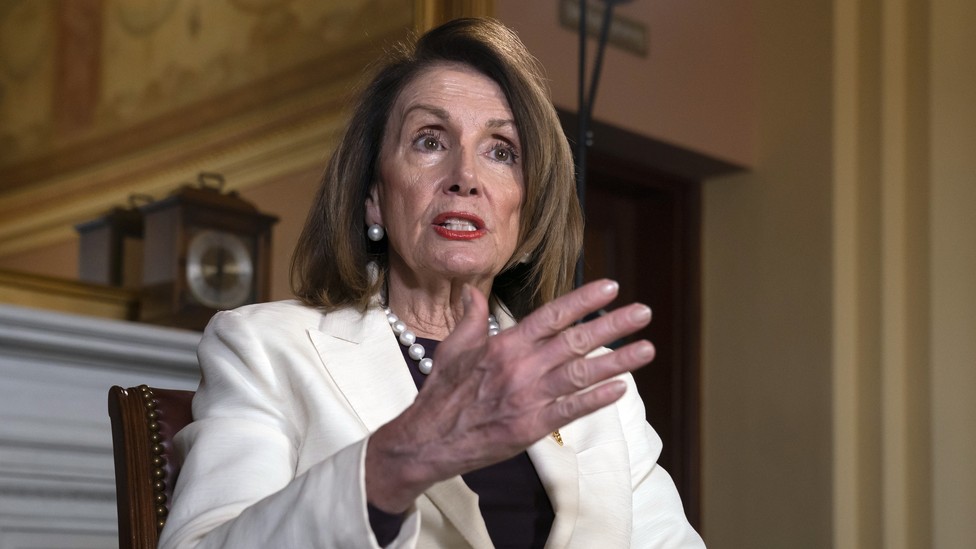 In the five days since Special Counsel Robert Mueller's final report dropped, stories about the Democrats' escalating intra-party conflict have permeated the news media. Mueller's findings, the narrative goes, have driven a wedge between the members of the party who are clamoring for an impeachment inquiry and the ones who view the matter largely as an unwelcome distraction from their kitchen-table agenda. The pundit class has been a fevered mess of speculation: Have the Democrats finally reached their breaking point?
But Democrats in the House are, for the most part, united in how they want to proceed in the days and weeks to come.
A review of Democratic lawmakers' statements and interviews with more than a dozen Democratic House aides demonstrate that while there are some stylistic differences in how lawmakers are choosing to respond to the Mueller report's findings, almost all of them agree on three immediate goals: They want to read the full, unredacted report. They want both Attorney General William Barr and Mueller to testify before Congress. And they want each of the relevant House committees to proceed with their investigations. They may argue in the meantime about what the end goal of those efforts should be, but overall, claims of Democratic dysfunction belie these points of consensus.
"There is anger at the president's conduct. There is a sense that the president has to be held accountable," Representative Ro Khanna, a progressive from California who also serves as a co-chair of Senator Bernie Sanders's presidential campaign, told me. But lawmakers agree that "there should be a step-by-step process," he said, and in her approach to members, House Speaker Nancy Pelosi "has found a sweet spot where most of the caucus is."
The special counsel's report, which was released on Thursday, explained how Russia interfered in the 2016 presidential election in a "sweeping and systematic fashion," though Mueller didn't find a criminal conspiracy between Donald Trump's campaign and the Kremlin. The report also showed how President Trump attempted multiple times to influence Mueller's investigation, though he was regularly thwarted by his own advisers. Ultimately, Mueller concluded that he could not charge Trump with a crime, and suggested how lawmakers might weigh in on the matter. "The conclusion that Congress may apply the obstruction laws to the President's corrupt exercise of the powers of office accords with our constitutional system of checks and balances and the principle that no person is above the law," the report reads.
Democratic lawmakers across the ideological spectrum have reacted to the report with varying degrees of urgency and outrage, but almost all of them—progressives and moderates alike—are demanding the same follow-up steps, starting with the release of the unredacted Mueller report, which House Judiciary Committee Chairman Jerry Nadler subpoenaed on Friday. With so much of the special counsel's language blacked out, Democrats argue, they can't know all the facts. "From day one, Congress and the American public have demanded [the] release of the full Mueller report and all underlying documents; anything less is unacceptable," said Representative Pramila Jayapal of Washington, a co-chair of the Progressive Caucus, in a statement.
Even moderate members in the rank and file—who generally aim to straddle partisan lines by focusing on policy issues rather than on Trump—aren't suggesting that their party needs to ignore the report's findings. "There's more pieces of the story that need to come out," said the moderate freshman Democrat Haley Stevens at a recent town hall in her Michigan district. Every American "should want to know why Vladimir Putin and Russia worked so hard to get President Trump elected," said Representative Seth Moulton, a Massachusetts moderate who recently announced a 2020 presidential bid, in a statement. "This is where Congress should focus its oversight of the Administration—as mandated by our Constitution—in the months ahead."
That seems to be exactly what will happen next. In a caucus conference call on Monday, according to a staffer who listened in on the proceedings, Congressman Elijah Cummings of Maryland, the House Oversight Committee chairman, said that his panel's next round of hearings will follow the road map laid out by Michael Cohen during his House testimony in February, in which he offered the names of people who could corroborate his claims about the Trump Organization's alleged misconduct. Representative Adam Schiff of California, who chairs the House Intelligence Committee, said the panel will focus on Russia's systematic interference in the 2016 election, and he plans to call on Mueller and Director of National Intelligence Dan Coats to testify.
The Mueller report is "Watergate level," said one communications staffer for a moderate House Democrat, who like others I spoke with for this story requested anonymity because he was not authorized to speak with the press. "The very last line of the entire report, to me, means that there is still more work to do here, and that's okay," he said, referring to the final paragraph of Mueller's findings, which states that "while this report does not conclude that the President committed a crime, it also does not exonerate him."
Democrats have an incentive to appear on message, which could account for some of the agreement. There are genuine tensions in the party about how aggressively Democrats should go after the president in light of the special counsel's findings. A small handful of lawmakers in the House called near-immediately for impeachment proceedings to begin, including Representative Alexandria Ocasio-Cortez of New York, who announced that she would sign on to an existing impeachment resolution from her progressive colleague Rashida Tlaib of Michigan. "I cannot see a reason for us to abdicate from our constitutionally mandated responsibility to investigate," Ocasio-Cortez wrote on Twitter. On the 2020 campaign trail, Senator Elizabeth Warren of Massachusetts was the first candidate to call for impeachment proceedings to begin, followed a few days later by Kamala Harris, her colleague from California.
Other Democrats offered a more cautious response, including Representative Ben McAdams of Utah, whose statement was representative of how many moderate Democrats want to proceed in light of the special counsel's findings. If the full version of the report is released and "supports the conclusion that no additional criminal matters are unresolved, then it is time for the country and the Congress to move on," McAdams said.
But most Democrats, including staffers I spoke with privately, have acknowledged that, whether they're ultimately rooting for impeachment or not, the next few months should be dedicated to getting more information. The attorney general is expected to testify before the House Judiciary Committee on May 2, and Nadler announced in Monday's conference call that he will be calling on Mueller to appear later that month. He has also summoned former White House Counsel Don McGahn to testify next month about the alleged instances of obstruction detailed in Mueller's report. It may take time for the Democrats to feel like their questions have been adequately answered—buying lawmakers additional weeks and months to debate the merits of impeachment.
"Even Warren has said that we need to do all of the legwork, like holding hearings, etc.," said one communications aide to a progressive House Democrat. "Everyone is kind of in agreement on what the next steps are."