What We're Following Today
It's Monday, April 29.
‣ Deputy Attorney General Rod Rosenstein submitted his resignation to President Donald Trump. He'll leave the job on May 11.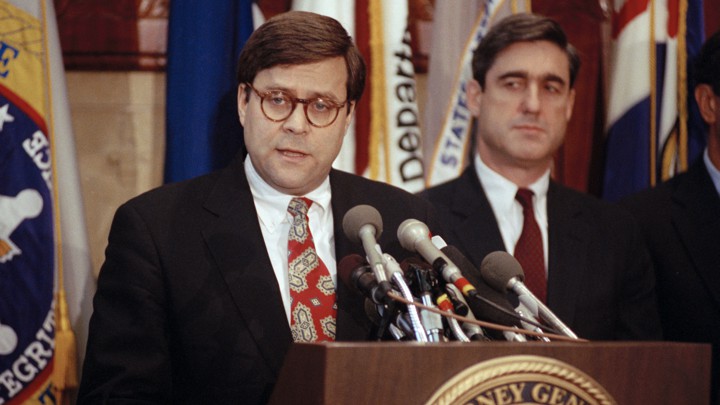 (Barry Thumma / AP)
Old Friends: Special Counsel Robert Mueller and Attorney General William Barr have known each other for more than three decades; they've gone to each other's Christmas parties, and their wives go to the same Bible study. But the two men have very different legal styles, and their upcoming congressional testimonies will put them opposite each other, reports Russell Berman.
Keeping an Eye on 2020: The Democratic presidential-primary field is more diverse than ever—but its two current front-runners are Bernie Sanders and Joe Biden, both white men over the age of 70. "Trump is already the oldest first-term president ever," writes Edward-Isaac Dovere. "Maybe the next one will be older."
+ At a recent D.C. stop on their countrywide speaking tour, Bill and Hillary Clinton didn't sound so optimistic about how the 2020 campaign is shaping up, Dovere reports.
+ Depending on who you ask, Pete Buttigieg, the South Bend, Indiana, mayor and Democratic presidential candidate, speaks somewhere between six and eight languages. That could help explain his popularity: Society has long been fascinated by people who speak multiple languages, writes Michael Erard.