New Zealand Went More Than 20 Years Between Mass Shootings
There have been at least 90 mass shootings in America in that time.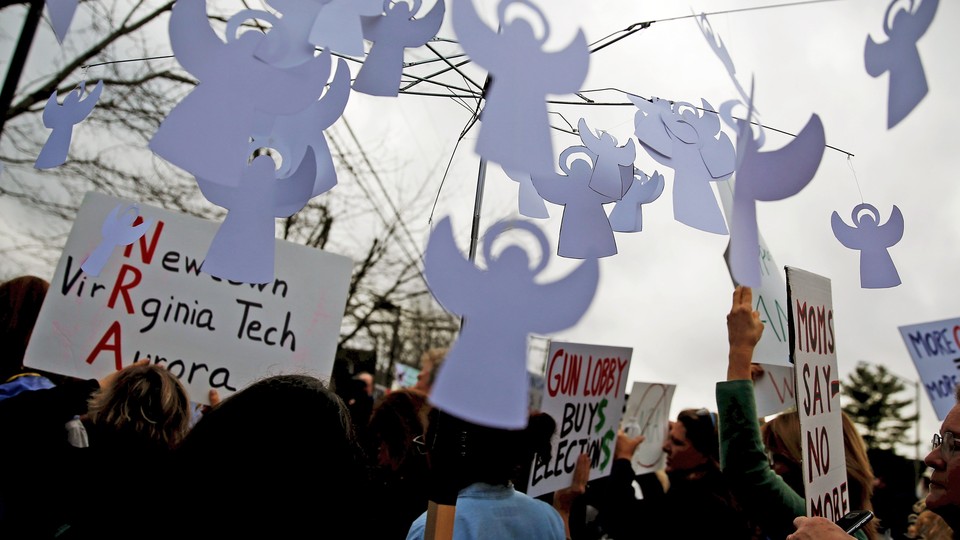 At least 49 people were killed and 20 injured in an attack on two mosques in Christchurch, New Zealand, on Friday. Police have said that four suspects have been taken into custody and that a man in his late 20s has been charged with murder.
This is the deadliest shooting in the modern history of New Zealand, a country where gun violence is rare and annual gun homicides don't usually reach the double digits. The most recent mass shooting was in 1997, when six people were murdered and four wounded in the North Island town of Raurimu. Until now, the deadliest mass shooting in the country had been in 1990, when a gunman in the small township of Aramoana killed 13 people and injured three. After that shooting, the country amended its laws to limit firearm access. Since then, New Zealand has experienced approximately four incidents of gun violence in which more than five people were killed.
The contrast with the history of mass shootings in the United States is striking. As I've reported before, accurately counting mass shootings in America is a murky process, for reasons both logistical and political. But international comparisons are still fairly easy to make, and the discrepancy is often tremendous. According to an open-source database that Mother Jones created, 103 mass shootings have occurred in the United States since 1990, 90 of them since 1997. Overall, the shootings resulted in more than 800 deaths. (The database defines mass shootings as "indiscriminate rampages in public places resulting in four or more victims killed by the attacker"; in 2013, the database started counting incidents in which three people were killed.)
Comparisons of gun violence don't usually come out in the United States' favor. A 2018 study, for example, found that the U.S. is one of six countries that make up more than half of worldwide gun deaths. And a CNN analysis from 2009 to 2018 estimated that the U.S. has had 57 times the number of school shootings as have all the other major industrialized countries put together.
Of course, comparisons are complicated, and the United States is not the only country with a gun-violence problem. Confining a study of U.S. gun violence to mass shootings has its own limitations: Gun deaths are common in America, but the victim is usually a single individual, and the majority of gun deaths are suicides. And that's to say nothing of the thousands who are injured in shootings and survive. But the very fact that excavating New Zealand's mass-shooting history requires going back to the 1990s demonstrates the rare and persistent magnitude of gun violence in America.