The Atlantic Politics & Policy Daily: They Tried to Get a No on Veto
But the House said no, no, no (248–181). Plus: Israeli Prime Minister Benjamin Netanyahu addressed the crowd at AIPAC's annual policy conference.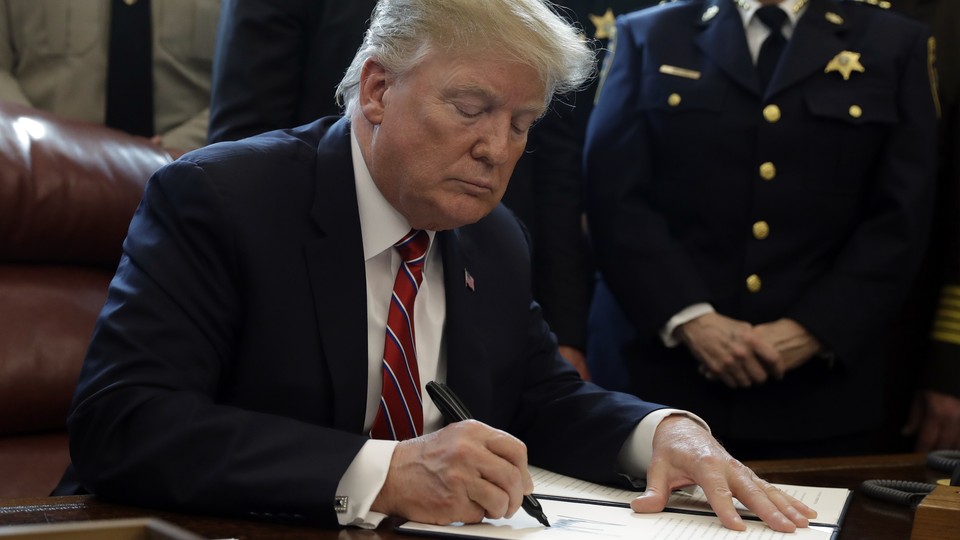 What We're Following Today
It's Tuesday, March 26.
‣ In a vote of 248–181, the House failed to reach the two-thirds majority required to override President Donald Trump's veto of legislation that blocked his declaration of a national emergency.
‣ The Supreme Court heard challenges to two cases of partisan gerrymandering, one in Maryland and one in North Carolina.
‣ The Trump administration's ban on bump stocks, devices that allow guns to fire bullets more quickly, went into effect today. Owners must either turn their bump stocks in to law enforcement or destroy them.
‣ Republicans in the Senate voted to block the Green New Deal from proceeding to a vote. All but three Democrats voted "present" in protest, arguing that Senate Majority Leader Mitch McConnell only called the vote to divide the Democratic Party.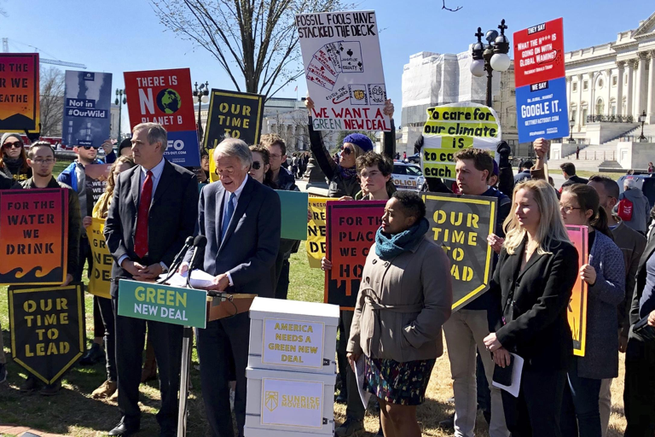 Senator Edward Markey speaks at a rally for the Green New Deal outside the Capitol. (Matthew Daly / AP)
Here's what else we're watching:
Losing the Narrative: The American Israel Public Affairs Committee's annual policy conference, which ended today, underscored the strong and enthusiastic alliance between Trump and Israeli Prime Minister Benjamin Netanyahu. The speakers, both Democrat and Republican, maintained that the United States' support for Israel is, as House Speaker Nancy Pelosi put it, "bipartisan and bicameral." But that skates over the discomfort many American Jews feel about Trump and Netanyahu, reports Emma Green. "The American political conversation about Israel is shifting, in part because of backlash against America's and Israel's right-wing leaders."
What Barr Left Out: There's one part of Special Counsel Robert Mueller's investigation that Attorney General William Barr didn't mention in his summary for Congress, Natasha Bertrand reports: his probe into counterintelligence operations.
Read Local: Americans don't know it, but local news is dying. Seven in 10 Americans think their local news outlets are faring "very or somewhat well financially," while only 14 percent of respondents said they pay for local news. The result, writes Alexis Madrigal, is that local news is disappearing, and civic journalism is eroding. "As the local journalistic institutions have fallen, they have not been replaced by something better, but rather nothing at all."
#MeToo in Competitive College Speech: Peter Pober built up a reputation as a legendary competitive-speaking coach at George Mason University. But when several former students came forward to say that Pober had sexually harassed them, he was placed on administrative leave. Why did it take 15 years for the truth to win out?
---
Snapshot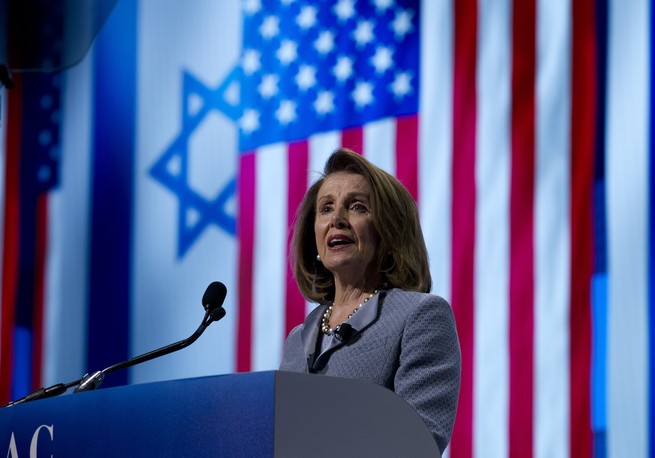 Speaker of the House Nancy Pelosi speaks at the AIPAC policy conference. (Jose Luis Magana / AP)
---
Ideas From The Atlantic
Democrats Need to Learn From Their Al Franken Mistake (Emily Yoffe)
"As a society, we are in danger of losing a sense of proportion, and a belief in forgiveness. We lack established, fair procedures for evaluating claims of sexual violation outside the criminal-justice system. We need to slow down, be less certain, and think about how to weigh accusations in each case." → Read on.
No One Who Matters Has Read the Mueller Report Yet (Quinta Jurecic)
"The problem is that Mueller's report itself is not yet public. So while the matter at hand is definitively no longer one for the courts, members of Congress and the public at large—who will need to decide what is and is not acceptable in public life—don't yet know the things they need to know in order to make an informed decision." → Read on.
Liberal Societies Have Dangerously Low Birth Rates (Trent MacNamara)
"As demographic anxiety goes global and populist, a roiling debate is forming around basic questions: Why do some people want children, while others do not? Why do some societies seem to be shrinking? Can a progressive, reproductive-freedom-embracing society survive over time? Or is it doomed to a slow, comfortable death?"  → Read on.
Gerrymandering, or Geography? (Sam Wang)
"For a long time, the Supreme Court has limited racial gerrymanders, but it has been on the fence about the constitutionality of partisan gerrymanders, in part because there's no universally agreed-upon way to measure them. As mathematical diagnostic tools improve, however, the Court might find it difficult to pretend that it has no choice but to do nothing." → Read on.
---
What Else We're Reading
‣ Mike Pence Talked Dan Coats Out of Quitting the Trump Administration (Carol E. Lee and Courtney Kube, NBC News)
‣ Obama Cautions Freshman House Democrats About the Price Tag of Liberal Policies (Rachael Bade, The Washington Post) (🔒 Paywall)
‣ The Christianization of U.S. Foreign Policy (Kathryn Joyce, The New Republic)
‣ Abolishing the Electoral College Would Be a Mistake (Jonah Goldberg, The Record)