The Atlantic Politics & Policy Daily: Tick Tock
Congress has until Friday to avoid another government shutdown.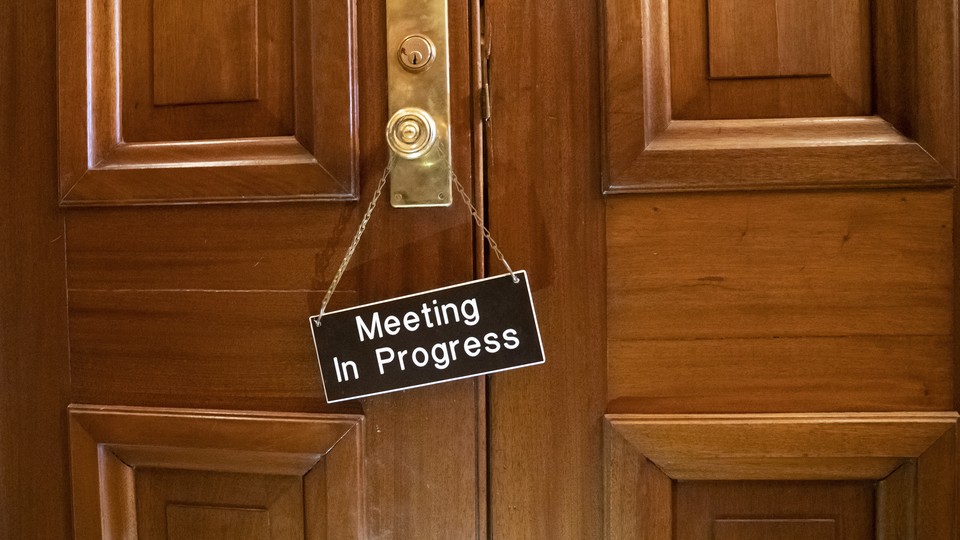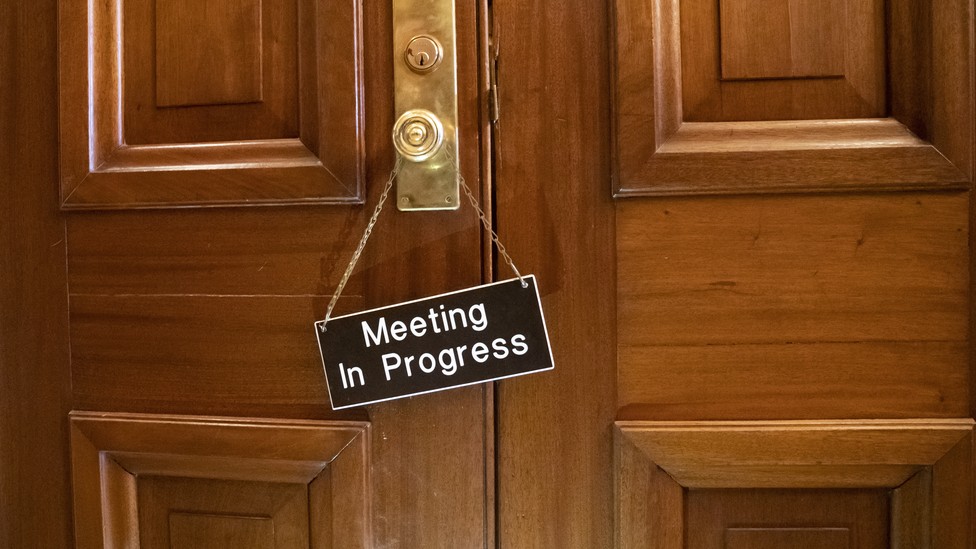 What We're Following Today
It's Monday, February 11.
Lawmakers have until Friday to reach a funding deal, or else the government will shut down, just as it did last December. After deliberations among the congressional conferees stalled this weekend, lawmakers met again today to try to come closer to a deal on funding the border wall. The latest dustup among the negotiators today wasn't over the wall—it was over a proposed cap on the number of immigrants that Immigration and Customs Enforcement is allowed to detain within the United States.
Rival Rallies: Tonight, President Donald Trump will travel to El Paso, Texas, to hold a rally arguing in favor of a border wall. Shortly beforehand, the El Paso native and former Representative Beto O'Rourke will speak at a counterrally. O'Rourke is still waffling over a potential run for the presidency, though he seems to have stopped fundraising since Election Day last year.
Nuance Lost: Representative Ilhan Omar apologized today for a tweet on Sunday night implying that AIPAC, the American Israel Public Affairs Committee, pays politicians to support Israel. The tweet played into anti-Semitic tropes, writes Emma Green: "Omar has added credence to a common caricature of the anti-Israel left: that opposition to Israel is partly fueled by conspiratorial anti-Semitism."
The Death of a Legend: Walter Jones, a longtime Republican representative from North Carolina, passed away over the weekend. He might be best known for a push to get the House cafeteria to rename French fries to "freedom fries," but this does his memory a disservice, writes David A. Graham: Jones was Congress's "real maverick," a representative who was not afraid to vote against his own party and who once said that Dick Cheney will probably be "rotting in hell" for his role in starting the Iraq War.
Gun Control: As the anniversary of the Parkland, Florida, shooting approaches, a coalition of Floridians—including survivors of both the Parkland and Pulse nightclub shootings—has launched a campaign to get an assault-weapons ban on Florida's 2020 ballot. Notably, the group, Do Something Florida!, includes powerful Republican donors, giving it an edge in the famously gun-friendly state.
Enter Klobuchar: On Saturday, Amy Klobuchar, the first female senator from Minnesota, announced that she is running for president. The senator spoke with The Atlantic's editor in chief Jeffrey Goldberg in 2018 about her attempts to write bipartisan gun-control legislation and her understanding of the 2016 election: "We left the Midwest behind," she said then.
---
Snapshot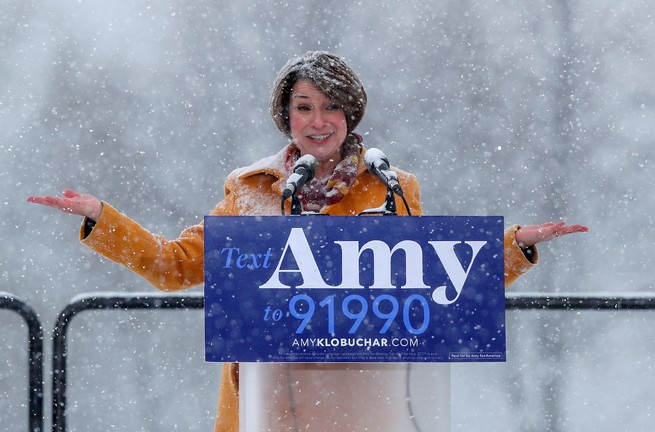 Senator Amy Klobuchar declares her candidacy for the 2020 Democratic presidential nomination in Minneapolis, Minnesota, on February 10, 2019. (Eric Miller / Reuters)
---
Ideas From The Atlantic
A Turning Point for Sextortion (Quinta Jurecic)
"As a portmanteau, 'sextortion' is clunky and eyebrow-raising. But the cases it describes are not funny at all. Those who suffer are often young. Some commit suicide. Bezos is everything the typical victim is not: influential, wealthy, and capable of making the choice not to be embarrassed with relative ease." → Read on.
In the 'Year of the Woman,' Many Women Were Missing From International Reporting (Gabby Deutch)
"A study published recently by the Women's Media Center found that in 2017, 63 percent of bylines and TV credits were those of men. The imbalance is even more pronounced when it comes to international reporting, with men producing two-thirds of the stories in that field. Globally, only 24 percent of news subjects (including people who are interviewed and those whom a story is about) are women, according to a 2015 study." → Read on.
Can Freedom of the Press Survive David Pecker? (Bob Bauer)
"This is a case study of the legal exposure that can result from failure to observe core professional norms—and of the relationship of norm preservation to legal immunity." → Read on.
How a Forever War Ends (Kori Schake)
"Wars end when the vanquished accept the outcome. Which is what politicians mean when they say there is no military solution." → Read on.
---
What Else We're Reading
◆ Why the Robert Mueller Fandom Misses the Point (Ben Judah, The American Interest)
◆ Could a Universal Basic Income Solve Appalachia's Post-coal Poverty? (Lovey Cooper and Liz Price, Scalawag)
◆ The Cancel Monster (Lyta Gold, Current Affairs)
◆ The Democratic Double Standard for Anti-Semitism (Noah Rothman, Commentary)
---