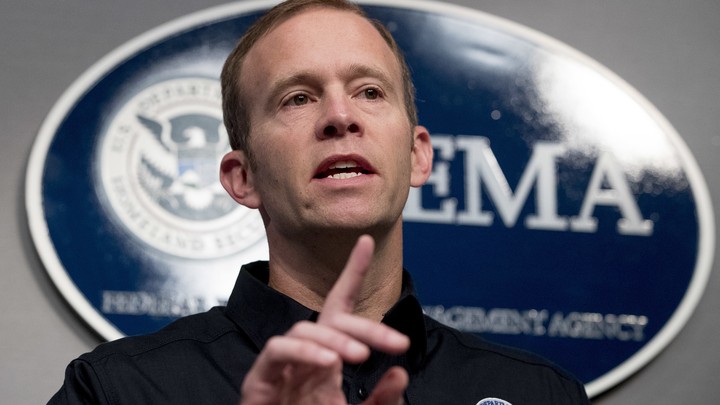 What We're Following Today
It's Wednesday, February 13.
The House passed a bill to end U.S. support for Saudi Arabia in the Yemen civil war. It's essentially the same legislation that passed the Senate back in December, but was never taken up by the House.
Almost Averted: Even though President Donald Trump said he's not "thrilled" with the bipartisan border-security deal reached by congressional negotiators, he'll likely give the spending bill his signature anyway. According to multiple sources in the White House and on Capitol Hill, Trump, for the first time, feels as if he has more latitude to act unilaterally to build the wall. That could include rerouting funding from other agencies, or declaring a national emergency. "He's inclined to sign it and go the executive-action route," said one House Republican aide.
The deal still needs to pass through both chambers of Congress and receive a signature by the president before midnight on Friday to avoid another government shutdown.
Most Wanted: The U.S. Justice Department charged a former U.S. Air Force counterintelligence officer with revealing classified information about her former colleagues to the Iranian government. The agent, Monica Elfriede Witt, was born and raised in Texas but defected to Iran in 2013.
So Long: The administrator of the Federal Emergency Management Agency, Brock Long, resigned from his position after less than two years on the job. Long oversaw the response to Hurricane Maria in Puerto Rico, for which the government is still under heavy scrutiny. He has also been criticized for allegedly misusing government vehicles to travel to his home in North Carolina.
End of an Era: NASA announced that it will stop trying to contact the Opportunity rover, which was sent to Mars 15 years ago to search for signs of life. That leaves only one functioning rover on Mars, Curiosity, which landed on the planet in 2012.
---
Snapshot
Bacon, an Australian terrier, competes with the terrier group at the 143rd Westminster Kennel Club Dog Show on Tuesday in New York. (Frank Franklin II / AP)
---
Ideas From The Atlantic
(Image: Library of Congress)
The 'Loyal Slave' Photo That Explains the Northam Scandal (Kevin M. Levin)
"The performance of blackface reinforces the belief that blacks smiled through slavery, and later, the post-Reconstruction period of white-supremacist terrorism, on through the indignities of Jim Crow—that these darkest periods of American history were, in fact, not so dark, but joyous times when all people knew their place." → Read on.
Maria Butina Is Not Unique (Joseph Augustyn)
"The gun-toting Russian graduate student who pleaded guilty in late 2018 to conspiracy to act as an illegal foreign agent creates a media frenzy every time she opens her mouth. Lost in the noise so far, however, is the fact that Butina may be one of many. For years, countries including Russia and China have regarded their citizens who study in the United States as an intelligence-gathering resource." → Read on.
---
What Else We're Reading
◆Minnesota Jewish Leaders Talked With Ilhan Omar About Anti-Semitism Last Year. Why They Remain Frustrated. (Dave Orrick, Pioneer Press)
◆ Everyone's Running—And That Could Be Dangerous for the Democrats (Nate Silver, FiveThirtyEight)
◆ Schumer Recruits Famed Fighter Pilot to Challenge McConnell in 2020 (Alex Isenstadt, Politico)
---
We're always looking for ways to improve The Politics & Policy Daily. Comments, questions, typos? Let us know anytime here.

Were you forwarded this newsletter? Sign up for our daily politics email here. We have many other free email newsletters on a variety of other topics. Find the full list here.
We want to hear what you think about this article. Submit a letter to the editor or write to letters@theatlantic.com.
Elaine Godfrey
is a staff writer at
The Atlantic
, where she covers politics.