The Atlantic Politics & Policy Daily: Shutdown Is 17 Going on 18
President Donald Trump said he'll address the nation on Tuesday about the ongoing government shutdown, now in its 17th day.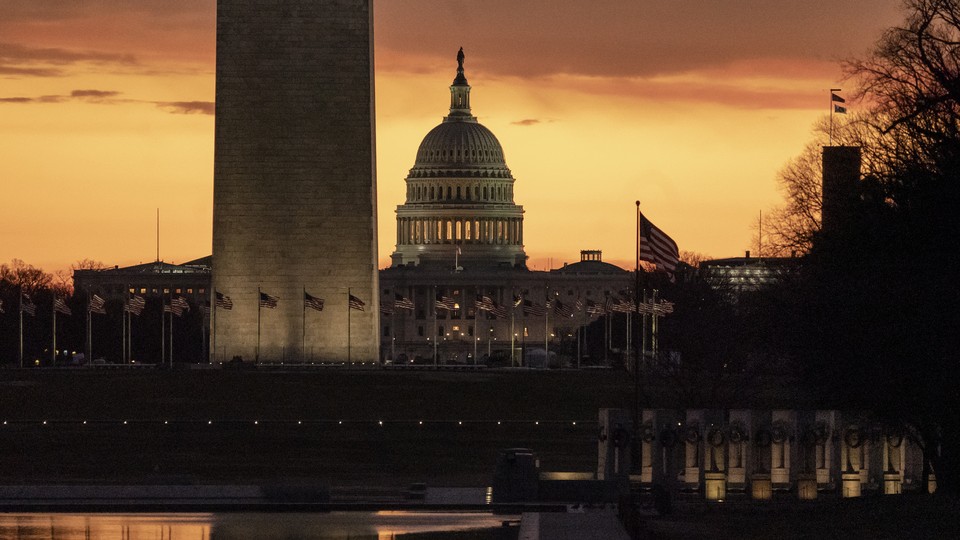 What We're Following Today
It's Monday, January 7. President Donald Trump said he'll address the nation on Tuesday night about the ongoing government shutdown, which is now in its 17th day. Trump also plans to visit the U.S.-Mexico border on Thursday.
A Revealing Conversation: Alexandria Ocasio-Cortez's interview with Anderson Cooper on 60 Minutes over the weekend suggests that the incoming representative wants to be an insider, not an agitator. "Let's just get things done," Ocasio-Cortez told our own Russell Berman earlier this fall. "I'll be really quiet if we get things done. If we pass Medicare for all, I'm going to be silent as a lamb."
The Court on Gerrymandering: The Supreme Court said on Friday that it would take up partisan-gerrymandering cases from North Carolina and Maryland. The Court likely won't rule such activities unconstitutional, and instead might prohibit states from establishing independent redistricting commissions.
The Normalization of Norm-Shattering: An expletive about the president from Michigan Representative Rashida Tlaib could foreshadow a drumbeat of norm-breaking on the left—similar to Donald Trump's effect on the GOP.
Your Shutdown Stories
On Friday, we asked you to tell us how the partial government shutdown might be affecting you.
Reader Melissa H. wrote in to explain how the shutdown is affecting her business: "My husband and I own a business in Yosemite West, a private community inside the gates of Yosemite National Park. We rent our own cottage to park visitors and manage three other houses that do the same," she writes. "Winter can be a slow season in the park, but all the houses were fully booked for the holidays … Now we have almost no inquiries for the rest of the winter, including the normally busy holiday weekends in January and February. March is looking pretty dreary, too."
Reader Gloria F. is part of a Washington State group that works with the Colville National Forest on conservation projects. She writes that work has slowed on a big new project "because the CNF is not allowed to work with us during the shutdown. What does that mean? We lose valuable time, the grant money is at risk if we go past the deadline, the public gets frustrated, and most important, the vital work that needs to be done to protect our forests and homes gets delayed."
---
Snapshot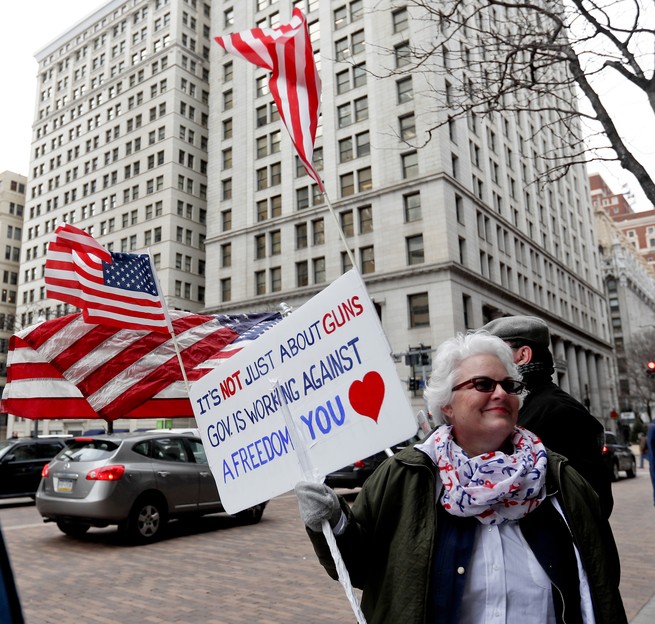 ---
Ideas From The Atlantic
Inside the 2008 Financial Crash (John Lawrence)
"Remarkably, a political system widely castigated as dysfunctional proved capable of passing an enormously expensive, complex, and contentious piece of legislation that prevented a second Great Depression." → Read on.
The Great Illusion of The Apprentice (David Frum)
"Viewers were presented with something even more attractive and even more false: an image of a titanically rich man who carefully weighed individual contributions to team effort—and held to account those who did not perform." → Read on.
Why Politicians Are Live-Streaming Videos on Instagram (Derek Thompson)
"Some politicians would require a phalanx of writers and marketing experts to communicate a personal narrative as clear as the one Ocasio-Cortez conjures with nothing but a smartphone: A young Latina woman goes from bartender to congressional superhero while remaining true to her cheap-pasta roots." → Read on.
How the Shutdown Is Affecting Air Safety (James Fallows)
"For reasons that have absolutely nothing to do with any controller as an individual nor all controllers as a group, they're all being told to show up, keep millions of passengers as safe as ever, and worry about their back pay some other time." → Read on.
---
What Else We're Reading
Alexandria Ocasio-Cortez's Very Bad Defense of Her Falsehoods (Aaron Blake, The Washington Post)
Democrats Faked Online Push to Outlaw Alcohol in Alabama Race (Scott Shane and Alan Blinder, The New York Times)
Planned Parenthood Launches 'Say Abortion' Campaign in Iowa (Barbara Rodriguez, Des Moines Register)
The Middle Class, Not 'the Rich,' Is Where the Money Lies (Charles C. W. Cooke, National Review)
More Coal-Fired Power Plants Have Closed Under Trump Than in Obama's First Term (Bill Weir, CNN)
Gov. Bill Haslam Grants Full Clemency to Cyntoia Brown (Adam Tamburin and Anita Wadhwani, Nashville Tennessean)
---