The Atlantic Politics & Policy Daily: Eulogy for a President
The funeral for former President George H. W. Bush, who died Friday at the age of 94, was held Wednesday at the Washington National Cathedral.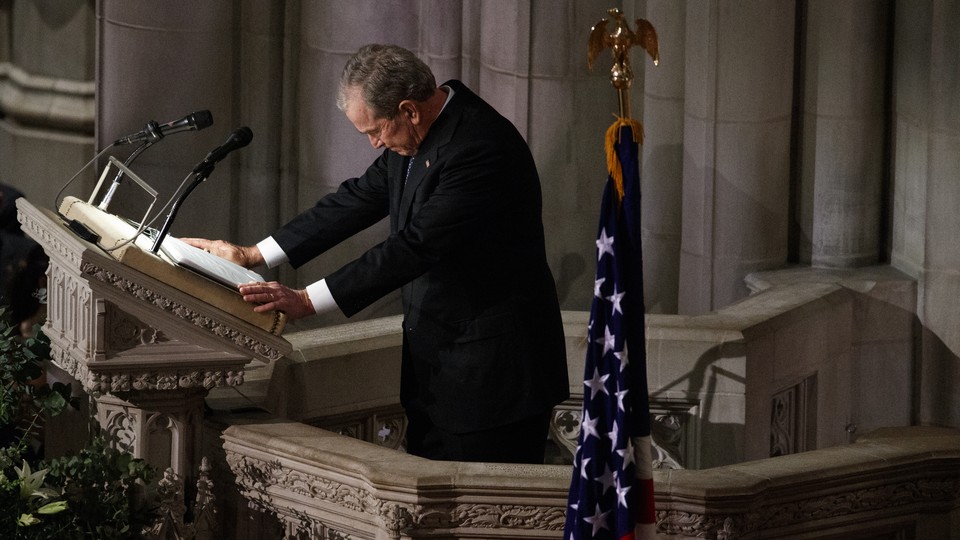 Written by Madeleine Carlisle (@maddiecarlisle2), Olivia Paschal (@oliviacpaschal), and Elaine Godfrey (@elainejgodfrey).
---
We're working on improving our email newsletters and your opinion is important to us. Will you help us by answering this short survey, so we can make our newsletters a better fit for you?
---
Today in 5 Lines
---
Today on The Atlantic
---
Snapshot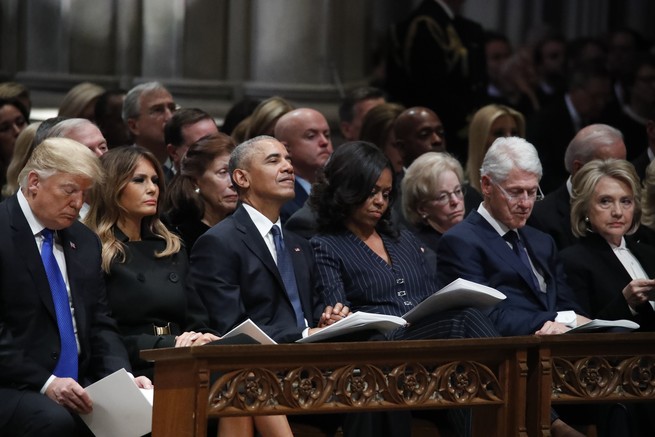 ---
What We're Reading
They're Running!: No fewer than 30 people might run in the Democratic presidential primary. Damon Linker lays out seven categories of potential candidates. (The Week)
'A Legend in Our Caucus': California Representative Barbara Lee is a progressive icon—and soon, she'll be part of House Democratic leadership. (Ella Nilsen, Vox)
Trump's Mirror Image: Richard Ojeda, the fiery West Virginia Democrat who lost his House race but outperformed Hillary Clinton in his district by 30 points, is running for president. Could he tap into the left's populist impulses? (Hunter Derensis, The American Conservative)
Inside the Machine: A North Carolina man faces serious allegations of absentee-ballot fraud. BuzzFeed News investigates the developing scandal. (Brianna Sacks and Otillia Steadman)
---
We're always looking for ways to improve The Politics & Policy Daily. Concerns, comments, questions, typos? Let us know anytime here.