The Atlantic Politics & Policy Daily: Wall Brawl
President Donald Trump, House Minority Leader Nancy Pelosi, and Senate Minority Leader Chuck Schumer openly argued in front of reporters about funding for Trump's proposed border wall.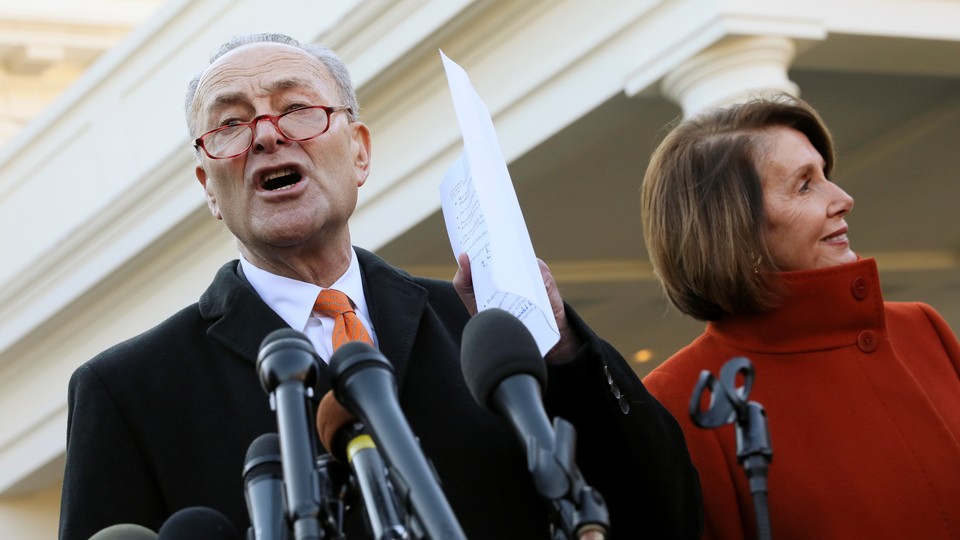 Written by Madeleine Carlisle (@maddiecarlisle2), and Olivia Paschal (@oliviacpaschal).
---
Today in 5 Lines
---
Today on The Atlantic
---
Snapshot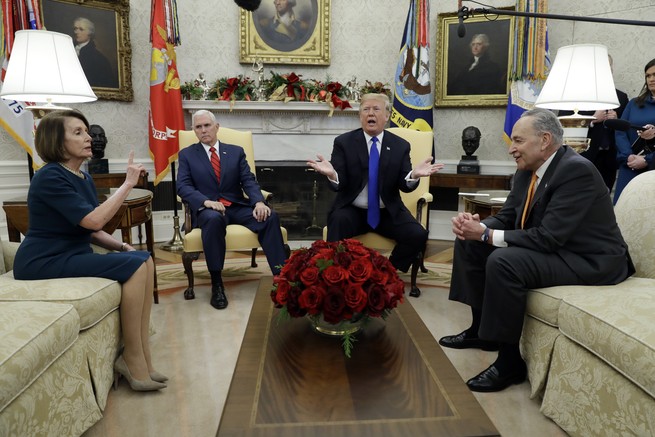 ---
What We're Reading
True Trump Fans: Trump is really popular in rural areas, reports FiveThirtyEight. In cities and suburbs? Not so much. (Nathaniel Rakich, Dhrumil Mehta)
Welcome to the Resistance: In the past few weeks, Ammon Bundy, of right-wing militia fame, has turned into a fierce critic of Trump's immigration policies. What's going on? (Ruth Graham, Slate)
Between a Rock and a Hard Place: Impeachment proceedings would be a political firestorm for the Democratic elite, writes Jonathan V. Last. What if that's their only choice? (The Weekly Standard)
---
We're always looking for ways to improve The Politics & Policy Daily. Concerns, comments, questions, typos? Let us know anytime here.