A Surge in Foreign-Influence Prosecutions
Authorities indict two former associates of Michael Flynn for acting as illegal agents of the Turkish government in the United States.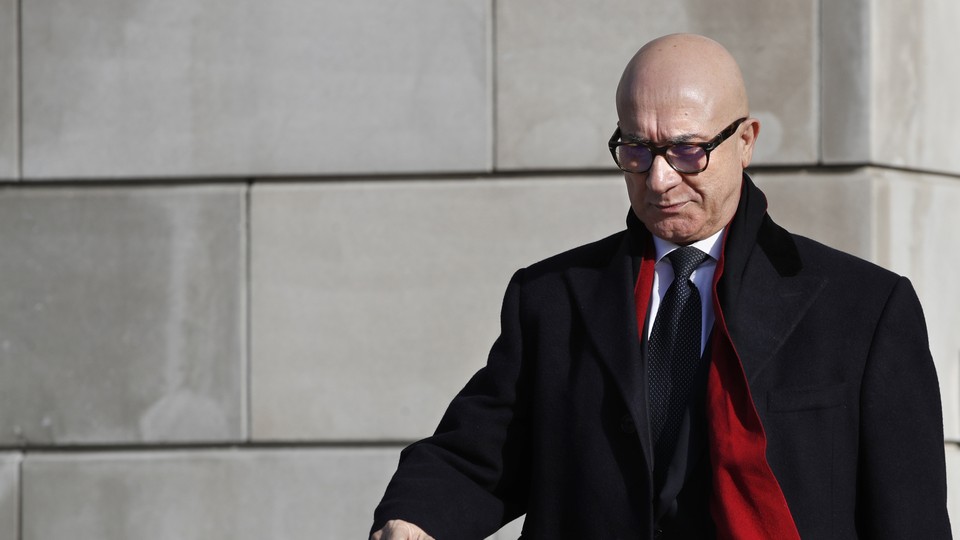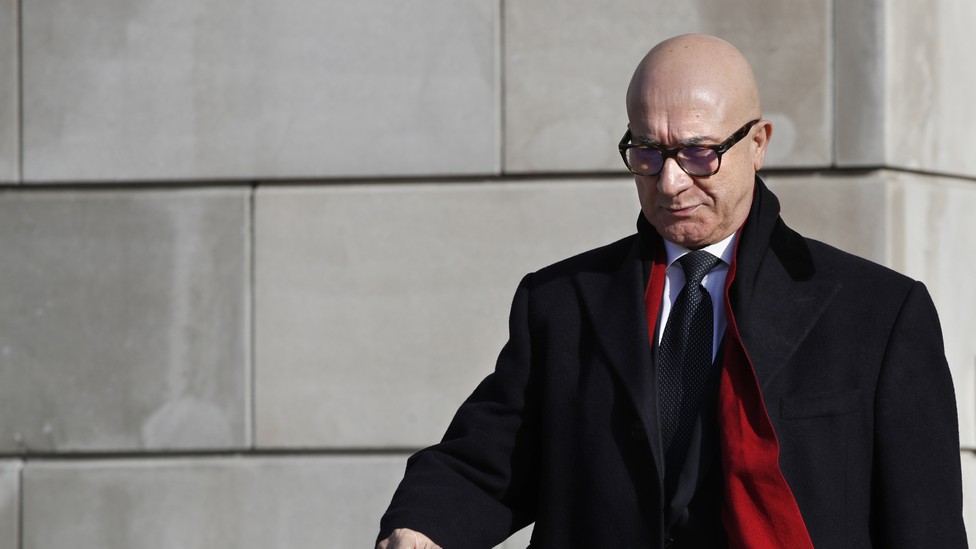 It began with a meeting in New York in September 2016 between the future national-security adviser Michael Flynn and Turkish government officials, in which they discussed kidnapping an exiled cleric and turning him over to Ankara. A curious op-ed followed, in which Flynn alleged that the cleric, Fethullah Gulen, led a "dangerous sleeper terror network" and needed to be extradited. U.S. prosecutors soon took notice, and Flynn and two of his business associates were ultimately revealed to have been on a foreign government's payroll in 2016, lobbying against the interests of the United States—and to have tried to cover it up when they got caught, according to court documents filed on Monday.
All three men, Flynn, Bijan Kian, and Ekim Alptekin, have now been targeted by the Justice Department for running afoul of either the Foreign Agents Registration Act (FARA) or 18 U.S.C. 951—laws that were once rarely prosecuted but have proved useful to prosecutors investigating the foreign-influence campaigns that permeated the United States in 2016 and beyond.
The uptick in charges related to violations of FARA and 951, which criminalize acting in the United States as a foreign agent without notifying the government, reflects a surge in these prosecutions, legal experts told me. Russia's interference in the election, combined with a Justice Department inspector-general report published in 2016 outlining how FARA was being "underutilized" as a counterintelligence tool, has resulted in a strategic shift in how the department chooses to hold unregistered foreign agents accountable.
Securing cooperating witnesses, who can be valuable to investigators probing intelligence-gathering operations and propaganda campaigns being directed from abroad, has also been a factor.
Over the course of the nearly two-year-old probe into a potential conspiracy between President Donald Trump's campaign and Russia, prosecutors have effectively used a commonplace practice among lobbyists—evading FARA registration—as an important bargaining chip.
Trump's former campaign chairman Paul Manafort and his deputy, Rick Gates, whose indictment last year constituted the most significant prosecution of a FARA violation ever, agreed to cooperate with Special Counsel Robert Mueller's investigation (although Manafort's cooperation agreement has since been terminated after he allegedly lied to prosecutors). Another GOP lobbyist and former Manafort associate, who was charged earlier this year with a FARA violation for his work in Ukraine, Sam Patten, pleaded guilty and signed on as a cooperating witness in Mueller's probe. And Flynn, who pleaded guilty to lying to the FBI about his Russia ties, evaded FARA charges for his Turkey lobbying work in exchange for agreeing to cooperate with Mueller.
"Cooperation is a very big part of it," said Josh Rosenstein, a partner at Sandler Reiff Lamb Rosenstein & Birkenstock who specializes in FARA requirements. "One reason there have been so few FARA indictments and prosecutions historically is because it is often used as a bargaining chip as part of pre-prosecution agreements." It is not clear whether Flynn's associates indicted on Monday, Kian and Alptekin, will agree to cooperate. But with the indictment of Flynn's business associates, the Justice Department appears to have substantially expanded its interpretation of FARA enforcement, Rosenstein said, by targeting both the U.S. agent and the foreign principal, as opposed to just the agent. In this case, the foreign principal who hired Flynn's firm, Alptekin, has been held accountable along with the alleged agents—Flynn and his U.S. business partner Kian—for allegedly lying about his government backers in an effort to falsify a FARA filing. Prosecutors characterized it as a conspiracy and charged Kian and Alptekin as such.
The conspiracy to "covertly and unlawfully" influence U.S. public opinion as it relates to Gulen, as prosecutors put it, and ultimately secure his extradition was remarkably brazen. The U.S. government's position has been that Turkey has not provided the Justice Department with sufficient evidence that Gulen, a Pennsylvania-based cleric who is a legal U.S. resident, played a role in the failed 2016 coup against Turkish President Recep Tayyip Erdoğan, as Erdoğan alleges. (The White House was reportedly considering extraditing Gulen last month, however, in order to placate Turkey over the murder of the Saudi journalist Jamal Khashoggi.)
Enforcement of Section 951—a statute that, if violated, carries a maximum sentence of 10 years in prison—has also intensified, thanks in part to Mueller. Since his appointment in May 2017, Mueller has farmed out several FARA and 951 cases to prosecutors in New York, Washington, D.C., and Virginia. The Eastern District of Virginia, for example, is handling the Turkish lobbying case involving Flynn's business associates that was spun off of Mueller's probe into Flynn's lies to the FBI in early 2017. Likewise, an investigation in New York of alleged FARA violations by the former lobbyist Tony Podesta, former Representative Vin Weber of Minnesota, and Barack Obama's former White House counsel, Greg Craig, is a spin-off of Mueller's probe into Manafort's lobbying work for Ukraine.
Not all of the DOJ's foreign-influence investigations were originally launched by Mueller. Prosecutors in Washington, D.C., secured a guilty plea from the Russian national Maria Butina last week as part of a counterintelligence investigation that reportedly predates the 2016 election. Butina was arrested in July and charged with a 951 violation for attempting to establish "unofficial lines of communication" with influential politicians in Washington at the direction of a Russian official from 2015 to 2016. Butina has agreed to cooperate fully with the government in a wide-ranging investigation of Russian influence operations on U.S. soil—cooperation that could implicate her boyfriend, the GOP operative Paul Erickson, who has reportedly already received a letter warning him that the DOJ is considering charging him under Section 951.
David Laufman, who oversaw the DOJ's FARA unit as chief of the department's Counterintelligence and Export Control Section until 2017, said the spate of 951 charges was "consistent with the Justice Department's recent intensification of efforts to identify and hold accountable individuals in the United States acting surreptitiously at the direction and control of a foreign government."
He added that the intensified efforts apply to "espionagelike activities, procurement of technology with military applications, or efforts to influence U.S. lawmakers and the American public."