'Today Is the Day I Am Getting My Freedom Back'
In federal court on Wednesday, Donald Trump's former lawyer and fixer sought to break free of the president as a judge sentenced him to prison.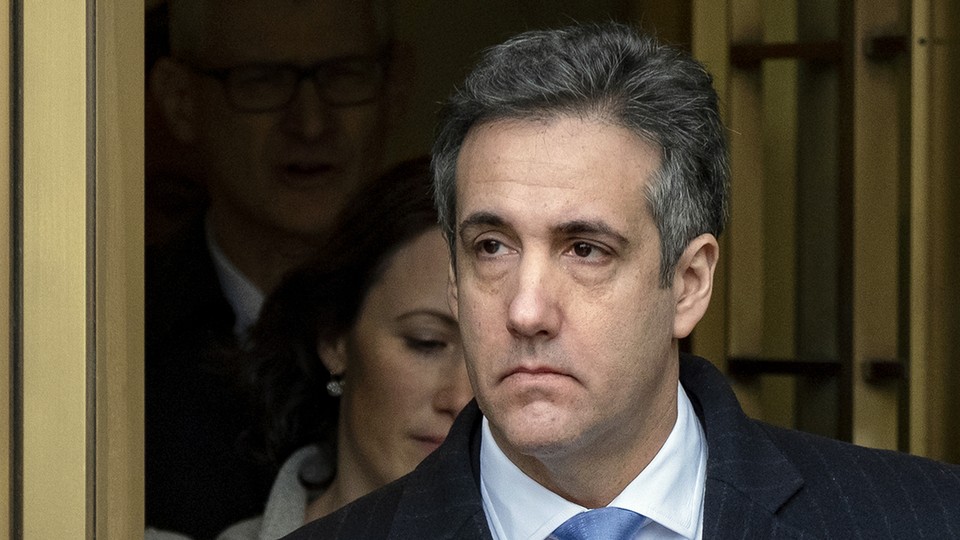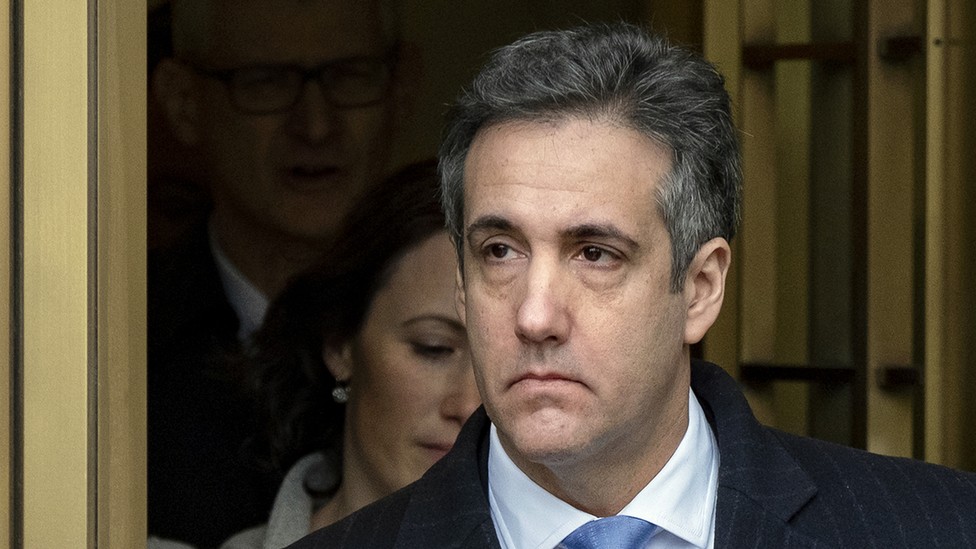 NEW YORK — With his teary-eyed and grim-faced family arrayed behind him, Michael Cohen laid claim to his freedom in a federal courtroom here on Wednesday morning. Not from incarceration, of course—Donald Trump's former longtime lawyer, fixer, and foot soldier knew he was soon headed to prison after he pleaded guilty to what a federal judge called "a veritable smorgasbord of fraudulent conduct."
No, the 52-year-old Cohen was declaring his formal, surely irrevocable liberty from the clutches of the president of the United States.
"Today," he told Judge William H. Pauley III in a deep, steady voice, "is the day I am getting my freedom back."
"I have been living," Cohen continued, "in a personal and mental incarceration ever since the day that I accepted the offer to work for a real-estate mogul whose business acumen I admired."
In beseeching the court for a measure of mercy, Cohen sought to unburden himself from what he called a "blind loyalty" that led him down "a path of darkness." "I felt it was my duty to cover up for his dirty deeds," he told the court.
He apologized to just about everyone. First to his family: "I know I have let them all down," he said, choking up for the only time as he read his typed statement from a sheet of paper. And then, to the "people of the United States" for his cooperation in crimes that were intended, he said, to sway the 2016 presidential election for Trump: "You deserve to know the truth," he told the public, "and lying to you was unjust."
Officially, the president is "Individual 1" in the legal documents that accompany Cohen's guilty plea. But Trump was unmasked again and again during the hour-long sentencing that took place inside the federal courthouse in Lower Manhattan. Cohen's attorney, Guy Petrillo, characterized the president, and his animosity toward the dual investigations that brought down his client, as a threatening presence hovering over Cohen's every decision in the case. "He came forward to offer evidence against the most powerful person in our country," Petrillo told the court.
Cohen, wearing a black suit and light-blue tie, entered the courtroom about 45 minutes before the sentencing hearing began. His family—including his mother and wheelchair-bound father, his two siblings, and his two teenage children—were already seated, dressed in funereal black. The packed wooden pews included dozens of reporters, as well as Michael Avenatti, Stormy Daniels's lawyer and the Trump antagonist, who took one of the final remaining seats as a member of the public.
Cohen's plea deal was complicated by the fact that federal prosecutors offered differing views about his level of cooperation. Lawyers for Special Counsel Robert Mueller praised Cohen for his assistance in their investigation into Russian interference in the election, while lawyers for the Southern District of New York faulted Cohen for his refusal to sign an agreement pledging his full cooperation.
Petrillo cited the "barrage of attacks" that Trump has leveled on Cohen, as well as unspecified threats to himself and his family, as reasons this was "not a standard case of cooperation" with the government. And he suggested that the precarious future of Mueller's probe was a factor in Cohen's decision not to sign a formal agreement with federal prosecutors. "He knew that the president might shut down the investigation," Petrillo told the court, "and he knew there might come a time when he might appear in court and there would be no special counsel to stand up for him."
Cohen's invocation of the president, however, was far more personal. He referenced Trump's comments calling him "a rat" and his tweets mocking him as weak. "My departure as a loyal soldier to the president bears a very hefty price," he said. Cohen acknowledged that, in a way, the president was right.
"My weakness," he said, "can be characterized as a blind loyalty to Donald Trump."
Cohen assured the court that he was willing to cooperate further with the government, but did not want to sign an agreement that would drag his case on for years and years and subject his family to the public's continued glare. "I have chosen this unorthodox path because the sooner I can serve this sentence, the sooner I can return to my family," Cohen said.
Cohen is far from the first criminal to make an abject apology in pursuit of leniency, or even to claim that he committed his crimes while in thrall to a powerful, wealthy person. Yet few, if any, have implicated the sitting president in such consequential misdeeds.
Pauley appeared to be unmoved by Cohen's statement. He made little reference to Cohen's relationship to the president in delivering the sentence, instead emphasizing the serious nature of his crimes and what he called the "acute need" to send a message of deterrence. "Somewhere along the way, Mr. Cohen appears to have lost his moral compass," Pauley said. "The magnitude, breadth, and duration of his criminal conduct requires serious deterrence." The judge said that in particular, Cohen's admission of a campaign-finance violation and lying to Congress "implicates a far more insidious harm to our democratic institutions."
Cohen did not react as Pauley sentenced him to three years in prison and ordered him to pay nearly $2 million in restitution and fines. Cohen's children broke down in tears, and he consoled them as he made his way out of the courtroom. Avenatti raced out of the courthouse and down to a bank of microphones outside, which were set up for Cohen and federal prosecutors. "Michael Cohen is neither a hero nor a patriot," he shouted. "Michael Cohen was sentenced today. Donald Trump is next."
For his part, Cohen did not speak to reporters, declining the opportunity to send a message to the president from whom he claimed to have broken free. He is scheduled to report to federal prison on March 6—trading one form of incarceration for another.