The Atlantic Politics & Policy Daily: A Look Back at the Year in Politics: Gun Control, Gingrich, and the Georgia Governor's Race
Six big politics stories from 2018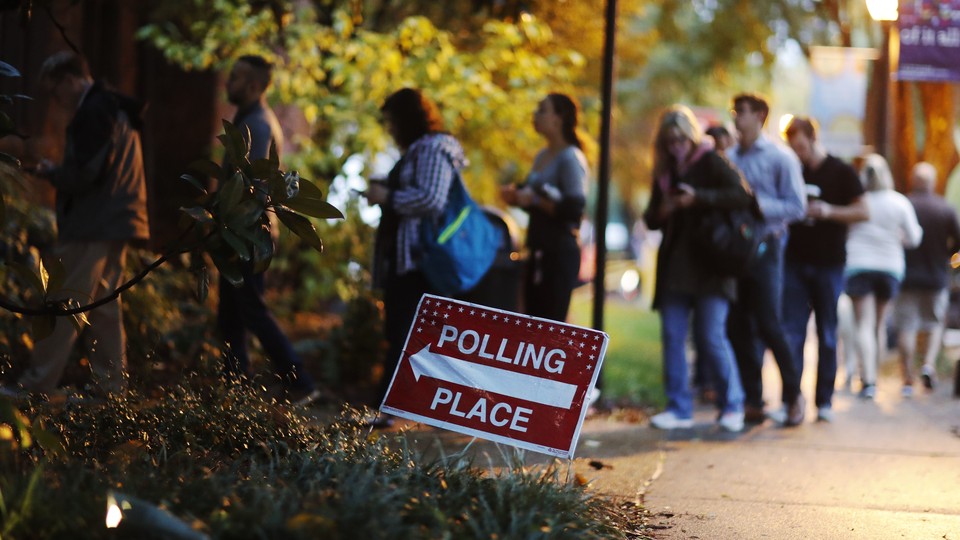 Another year in American politics is coming to a close, and what a year it's been! We saw congressional investigations, turmoil in the administration, debates over consequential policy issues such as immigration and health care, and midterm elections with record-high turnout. For the rest of the week, instead of our usual newsletter format, we'll be sharing a selection of some of The Atlantic's best politics stories from 2018.
We're sharing pieces that touch on some of the key figures and themes that have animated American politics throughout the past 12 months—from an essay about the nuance lacking in the national debate over gun control to an examination of how our political discourse has spun out of control. As always, thanks for reading, and we'll be back tomorrow and Friday with more to read from the past year.
-Elaine Godfrey and Maddie Carlisle
---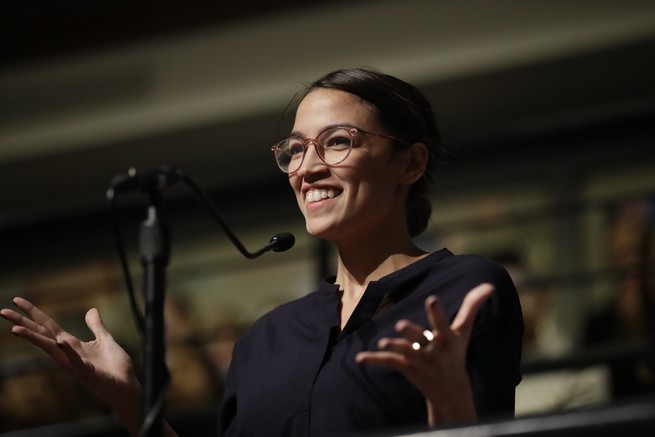 ---
How Alexandria Ocasio-Cortez Plans to Wield Her Power
Russell Berman
"But, I don't want to be obnoxious either," Ocasio-Cortez insisted. "Let's just get things done. I'll be really quiet if we get things done. If we pass Medicare for All, I'm going to be silent as a lamb." → Read on.
How the House Intelligence Committee Broke
Natasha Bertrand
"The panel would be "nonpartisan," he promised. "There will be nothing partisan about its deliberations." Four decades later, that promise has proven illusory. The committee's investigation into Russia's interference in the 2016 presidential election so divided the panel's Republicans and Democrats that the chairman considered building a physical wall between staffers."→ Read on.
The Bullet in My Arm
Elaina Plott
"I stroked my mother's hair as she cried and drove me to the hospital. The surgeon said the bullet was small, maybe a .22-caliber, and too deep in the muscle to take out, so it's still in my arm. They never caught the shooter, or came up with a motive."→ Read on.
---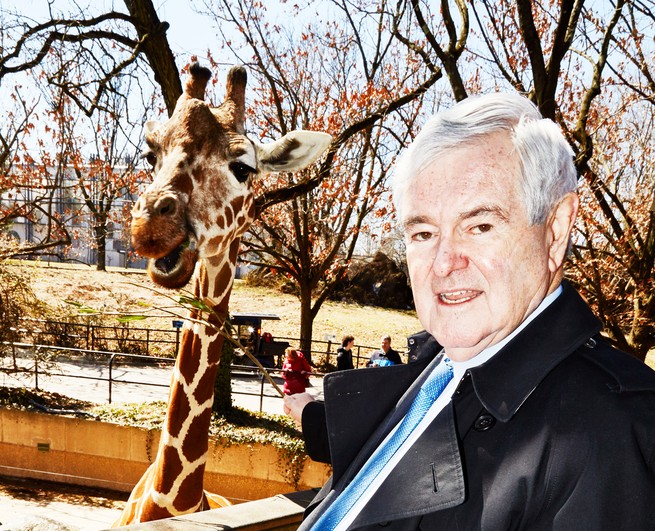 ---
How Newt Gingrich Destroyed American Politics
McKay Coppins
"Newt Gingrich is an important man, a man of refined tastes, accustomed to a certain lifestyle, and so when he visits the zoo, he does not merely stand with all the other patrons to look at the tortoises—he goes inside the tank."→ Read on.
Stacey Abrams's Plan for Georgia's Health-Care Crisis
Vann R. Newkirk II
"Across the country, black women's health—particularly the fate of mothers and their newborns—is in peril, and mortality rates have spiked. Nowhere is this truer than in Georgia."→ Read on.
Trump's Gang of Crooks and Liars
David A. Graham
"Collusion with Russia may or may not turn out to be a real scandal, depending on what Mueller finds, but it is not the only scandal...The scale of dishonesty and criminality that is now apparent is an enormous scandal in its own right."→ Read on.
---
We're always looking for ways to improve The Politics & Policy Daily. Concerns, comments, questions, typos? Let us know anytime here.