The Atlantic Politics & Policy Daily: Diversity, Division, and Demagoguery: Looking Back at 2018
Five big politics stories from 2018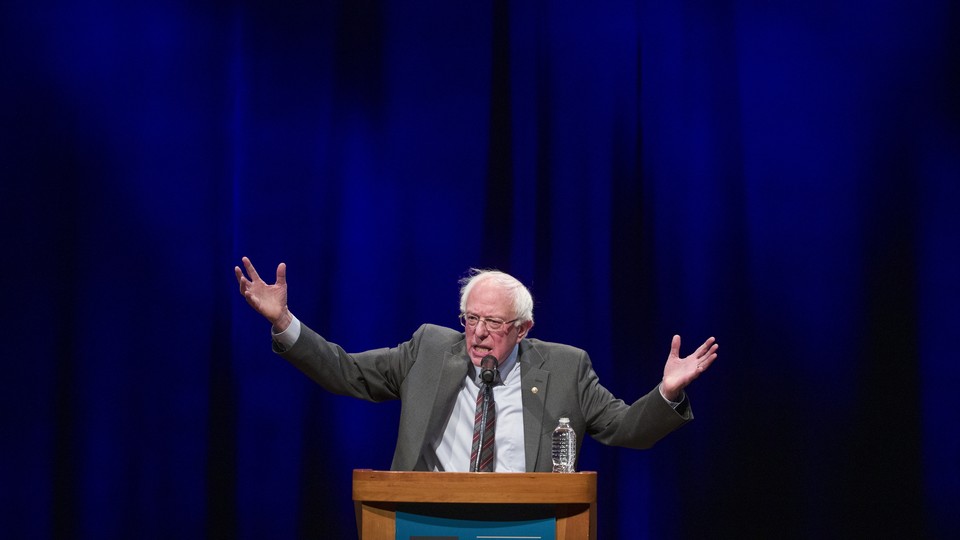 In today's look back at the year's best Atlantic politics stories, we're sharing a deep dive on President Donald Trump's elusive immigration adviser, an exploration of the Democratic Party's ideological trajectory, and a look at the "white men's club" leading America's largest cities.
Thanks for reading, and we'll be back tomorrow with more standout stories to finish up the year.
---
(Paul Spella / The Atlantic*)
Stephen Miller: Trump's Right-Hand Troll
McKay Coppins
"In the campy TV drama that is Donald Trump's Washington, Miller has carved out an enigmatic role. He lurks in the background for weeks at a time, only to emerge with crucial cameos in the most explosive episodes." → Read on.
Don't Bet on Comprehensive Immigration Reform in the New Congress
Priscilla Alvarez
"Three words—comprehensive immigration reform—have plagued Congress for decades. Bills get introduced. Bills fail. This cycle is likely to replay itself in the 116th Congress, and will possibly expose divisions within the Democratic Party." → Read on
White Men Are Running America's Biggest Cities
Russell Berman
"America's largest urban centers are its bastions of diversity and progressive politics—most are overwhelmingly Democratic, and in many of them, whites no longer make up a majority of the population. But that diversity is not represented in City Hall. Of the 15 most populous cities in the United States, all but three are led by white male mayors." → Read on.
---
(Kristen Norman)
The Fight for Iowa's White Working-Class Soul
Elaine Godfrey
"I grew up in Burlington, Iowa, just south of the first district, and Finkenauer reminded me of the people I grew up with—the way she says 'tellin'' and 'workin'' and talks about her 'grampa.' But the race also intrigued me: Every politician wants to demonstrate a oneness with their constituents, but there is something uncanny about watching a candidate perform her statehood when you're from the same state." → Read on.
How Far Have the Democrats Moved to the Left?
David A. Graham
"The 2016 candidate who did the most to push the Democratic Party leftward may not have been Sanders but Trump." → Read on.
---
*In the Stephen Miller collage, illustrations Courtesy of Santa Monica-Malibu Unified School District / The Chronicle / Jabin Botsford / The Washington Post / Getty / Pablo Martinez / AP