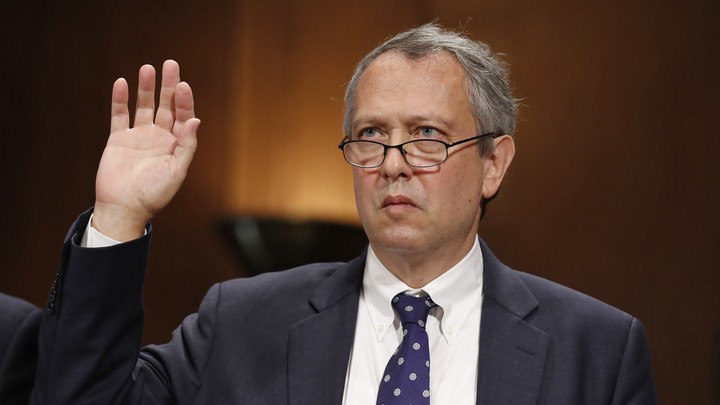 Written by Elaine Godfrey (@elainejgodfrey), Madeleine Carlisle (@maddiecarlisle2), and Olivia Paschal (@oliviacpaschal).
---
We're working on improving our email newsletters and your opinion is important to us. Will you help us by answering this short survey, so we can make our newsletters a better fit for you?
---
Today in 5 Lines
---
Today on The Atlantic
---
Snapshot
---
What We're Reading
It's Nancy!: The California lawmaker got more votes for House speaker than almost anyone expected. Here's how she did it. (Steve Israel, The Hill)
The Cost of Party Loyalty: Ever since Democratic Senator Kirsten Gillibrand called for Al Franken to resign, many in her party have turned on her. They actually should be thanking her, argues Christina Cauterucci. (Slate)
Resisting the Resistance: Republicans in the House Freedom Caucus are vying for party leadership positions in an attempt to protect Trump from the incoming Democratic majority. (Tara Golshan, Vox)
The Costs of a Trade War: American small businesses are taking major hits from Trump's trade war with China. Critics say they shouldn't have to. (Guy Lawson, The New York Times)
---
We're always looking for ways to improve The Politics & Policy Daily. Concerns, comments, questions, typos? Let us know anytime here.
We want to hear what you think about this article. Submit a letter to the editor or write to letters@theatlantic.com.
Elaine Godfrey
is a staff writer at
The Atlantic
, where she covers politics.