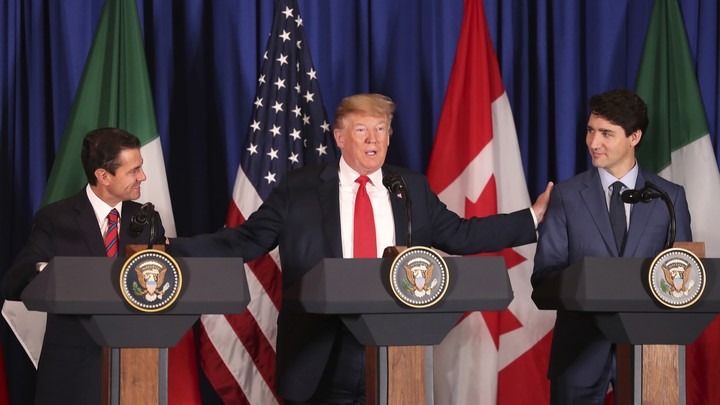 Written by Elaine Godfrey (@elainejgodfrey).
---
We're working on improving our email newsletters and your opinion is important to us. Will you help us by answering this short survey, so we can make our newsletters a better fit for you?
---
Today in 5 Lines
---
Today on The Atlantic
---
Snapshot
---
What We're Reading
The Truth About T. M. Landry: A high school in Louisiana became famous for sending underprivileged black students to Ivy League schools. But it doctored applications and falsified records to do it. (Erica L. Green and Katie Benner, The New York Times)
'They Say We're White Supremacists': Some young conservative women say that they feel "oppressed" on their college campus—but that won't stop them from supporting President Trump. (Nancy Jo Sales, Vanity Fair)
Who's on Mueller's Team?: This flowchart introduces the prosecutors working for the special counsel, and describes their role in the Trump-Russia investigation. (Noah Weiland, Emily Cochrane, and Troy Griggs, The New York Times)
---
We're always looking for ways to improve The Politics & Policy Daily. Concerns, comments, questions, typos? Let us know anytime here.
We want to hear what you think about this article. Submit a letter to the editor or write to letters@theatlantic.com.
Elaine Godfrey
is a staff writer at
The Atlantic
, where she covers politics.