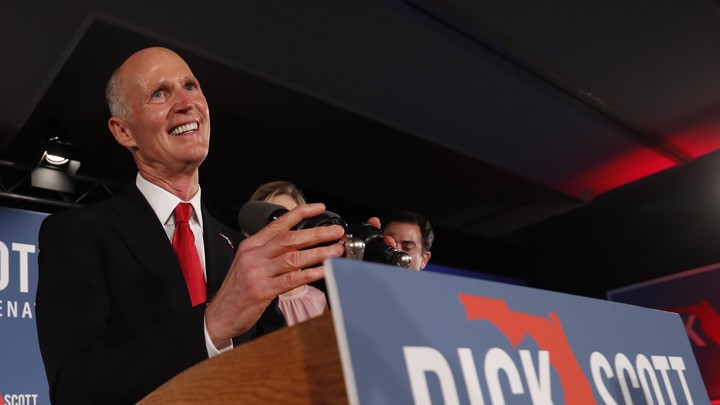 ---
Snapshot
---
What We're Reading
Buckle Up: Both Republicans and Democrats saw major political victories on Tuesday—which means Americans should prepare for an even more divided country. (Molly Ball, Time)
Wanted: Senate Leadership: Now that Trump has ousted Attorney General Jeff Sessions, Republicans in the Senate must take concrete steps to ensure that Trump's efforts to "hobble" the Mueller investigation don't succeed, argues John Cassidy. (The New Yorker)
How Trump Could Win Again: While Republicans lost ground in the American suburbs on Tuesday night, these are four signs that suggest Trump could still win reelection in 2020. (W. James Antle III, Washington Examiner)
Master of Silence: Mattathias Schwartz talked to the people closest to Special Counsel Robert Mueller to figure out what might come next in the Russia investigation—and what it would mean for the president. (GQ)
More Than a Hobby: Follow the NRA's evolution from apolitical sporting group to pro-gun political powerhouse. (Sahil Chinoy, Nicholas Kristof, and Jessia Ma, The New York Times)
---
Visualized
How Big Was the Blue Wave?: The New York Times lays out which districts flipped, and which stayed red.
---
We're always looking for ways to improve The Politics & Policy Daily. Concerns, comments, questions, typos? Let us know anytime here.
We want to hear what you think about this article. Submit a letter to the editor or write to letters@theatlantic.com.