National Politics Has Taken Over America
Democrats are finally investing in state-level elections. But candidates in those races face big obstacles in trying to get voters to care.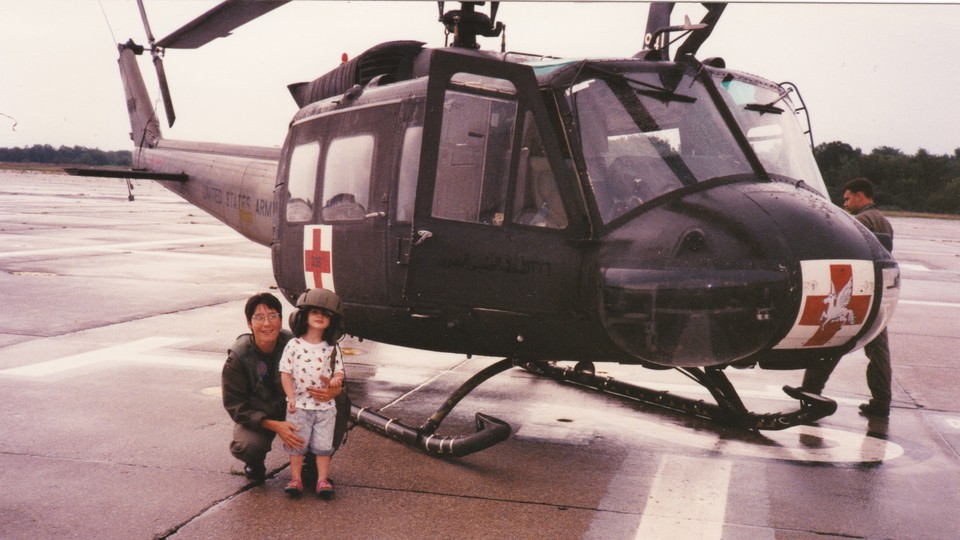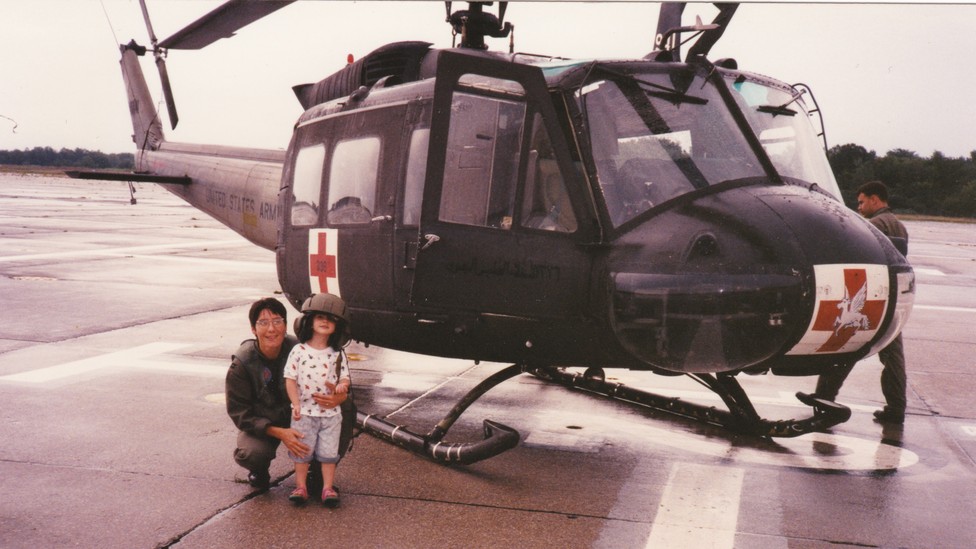 FLAGSTAFF, Ariz.—After the 2016 election, Anna French gave up on politics. The 28-year-old had been in the Javits Center in New York City on election night to hear Hillary Clinton give her victory speech. She was deeply involved in nonprofit circles focused on women's rights and international development; she and her friends had spent the months leading up to the election trading updates about the landmark presidential race.
Then, Clinton lost. "At that point, I had kind of lost hope, like it was a lost cause," French told me. "I always felt like my vote didn't count, even though I voted. I always felt like politicians are all the same."
So when her mom, Felicia, floated the idea of running for the Arizona statehouse in 2018, well: "I just didn't think it was a good idea," she said. Her mom is always "very optimistic and idealistic," she said. "I guess I was afraid that politics would be the thing that finally ruined that about her."
Despite her daughter's objections, Felicia French decided to run. At first, Anna agreed to help her out for a few weeks, which turned into a few months. Then she was hooked. "The further we went on the campaign, the more energized I got," Anna said. "The people we were meeting … saw my mom as this person who could really create positive change." The more she saw other people getting excited about a state-level election, she said, "the more I realized: Well, maybe this is the way we change it."
Elections on this level have a different feel than multimillion-dollar national races. Candidates are less polished. Many of the issues are more immediate. With margins of victory sometimes as close as a couple hundred votes, it's easier to imagine that every ballot could determine the outcome of races.
But for all the inspiration that state- and local-level elections might offer, candidates also face extraordinary challenges—including having to argue that their races actually matter. National issues seem to have become the center of American politics, expanding to take over even the most parochial races.
This year, a slew of organizations, volunteers, and nominees have tried to refocus voters' attention on what's happening in their states and towns. To succeed, they'll have to transform an entire political culture in which voters are obsessively focused on Washington, intensely tribalized, and essentially ignorant of how government can powerfully shape their lives, starting at the statehouse.
Former Speaker of the House Tip O'Neill used to evangelize his view that "all politics is local," but these days, it often seems like all politics is national. Local news coverage has collapsed and become increasingly centralized. President Donald Trump is at the center of every cable-news story. Research suggests that voters are less engaged and informed on local issues than national ones. And according to organizations working to influence state- and local-level races this year, faraway scandals have often been the central conversation when local candidates knock on voters' doors.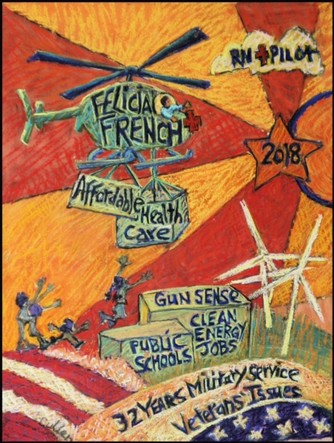 In the rural areas of north-central Arizona, people often start political conversations with, "I'm a Republican, but …" according to French, who is running for the statehouse there as a Democrat. A lot of people are upset about state-level issues: Arizona's low-ranked schools, for example, or the possibility that areas around the Grand Canyon will be opened up to uranium mining. But when French attends events, many people also share their perspectives on national issues that she would never be involved in as a state legislator: the way the U.S. Senate handled the nomination of Supreme Court Justice Brett Kavanaugh, for example, or the Trump administration's decision to separate parents and children at the U.S.-Mexico border.
"It's become worse and worse as the campaign goes on," French said. "It does suck the oxygen, so to speak, out of the issues that we can [affect]."
[Read: Fighting for the right to vote in a tiny Texas county]
This year, national groups—especially on the left—have poured unprecedented resources into state and local elections. One of these organizations, Future Now Fund, has become a major funder in five states, including Arizona. "For years, narrow special interests have focused on states and it's poisoned our entire democracy," said Daniel Squadron, a former state senator in New York who runs the group. "We aren't going to win the argument at cocktail parties in Washington, D.C. We'll win it in state capitols like Phoenix by electing good people who are actually interested in improving lives."
For Democrats in particular, this is a huge culture shift: Even before he left office, former President Barack Obama had started talking about Democrats' fatal neglect of nonnational races—something for which he is partly blamed. According to the historian Julian Zelizer, Democrats lost upwards of 1,000 governorships and seats in state and federal legislatures during Obama's time in office.
The premise of federalism is that government works best when it's functioning at levels big and small; that politicians can be most effective and accountable when they are close to the people they represent. In practice, it can be difficult to see evidence of the connection between local politicians and their constituents—and easy to see why so many people seem to prefer national battles over state-level politics.
When French retired as an Army colonel in 2010 after 32 years as a nurse, a medevac helicopter pilot, and a senior medical adviser, she took on part-time gigs as a community-college instructor and a hospice nurse, and she volunteered for a regional search-and-rescue team. The 58-year-old has pepper-gray hair and an athletic build, and talks 10 times faster than she drives; she's a rule follower, full of energy and newly found political fire.
In the past, French has been involved with environmental-advocacy efforts, and she has a special passion for endangered species like the Mexican gray wolf. But two summers ago, she decided to attend a boot camp hosted by a group called Emerge America, which trains women who are interested in becoming political candidates. The organizers were impressed by her résumé, and particularly her experience flying helicopters; for a while, she was the only woman in her flight-school class. Lead with that, French remembers them saying. "That's badass."
French long considered herself a Goldwater Republican: a career in the military, a fan of Ronald Reagan, proudly fiscally conservative. She switched her voter registration to independent around the time of the wars in Iraq and Afghanistan, during which she was deployed: She saw those wars as wasteful, she said, and by that point, "the Republican Party [had] left me," particularly on climate and environmental issues. She only became a Democrat once she decided to run, because it made more sense to get the backing of a party.
Republicans hold all three state-legislature seats in Arizona's sixth legislative district. In each district, voters can choose two candidates for the state House and one for the state Senate, and nominees from the same party will often run as a slate. The sixth is one of a handful of Arizona districts identified by Future Now Fund and other groups as potentially flippable in 2018. The district strongly leans Republican, but roughly one-third of voters aren't registered with any party. That's who French and her campaign have been trying to reach over more than a year of campaigning: the persuadable voters in the middle.
[Read: The midterms could permanently change North Carolina politics.]
From the beginning, French set the goal of reaching every part of her district, including tiny townships with barely 200 residents. When she'd visit rural areas, "people were shocked to see a candidate out there," she said. Many people have no idea who their state representatives are, or even what their state legislators do; French has become an evangelist for voter registration. Especially in rural areas, she often asks conservative voters whether another candidate for statehouse has ever knocked on their door. No one has ever said yes, she told me.
As French has discovered, campaigning in a district like this is brutal. LD-6 stretches over a vast, Y-shaped area reaching from regions well below her rural hometown of Pine all the way up to the southern rim of the Grand Canyon. Traveling to different sections can take hours and hours of driving time. In the past, this has not been the "chosen district" for the state party, said one of French's campaign managers, Sharon Edgar: The Democratic Party tends to pour its energy into the districts surrounding Phoenix, where a majority of its voters live. In the half-decade since the state's districts were redrawn, the party has never been able to convince a Democrat to run here twice.
French has gotten some help from the state party: The Arizona Democratic Legislative Campaign Committee, or ADLCC, sent several field organizers to her district. But she and the party have also disagreed. A party official advised French to refrain from listing her two master's degrees and academic qualifications on her campaign materials, saying it would be "intimidating" or "not relatable" to the average person in the district. (French and her daughter said no.) The party also put a lot of pressure on French to do "call time," which involves reaching out to potential donors and asking for money. After a few months of this, French flat-out refused to keep fund-raising this way, describing it as "demeaning." She got by using money out of her military pension and attending house parties hosted by friends of friends of friends. According to state filing records, French has raised more than $135,000—more than four times as much as her opponent, the Republican incumbent, Bob Thorpe.
The past 14 months have been overwhelming, French said: "I haven't had a day off since last year." She has quit her two jobs, lost money on car mileage and meals, and faced her first attack ad. Normal life is impossible: She has no time for laundry or home repairs or grocery shopping. On her bad days, French often wonders to herself, "'Why didn't I just volunteer with Doctors Without Borders?'"
Still, despite everything, she would do it all again: She has pledged to run at least one more time, no matter what.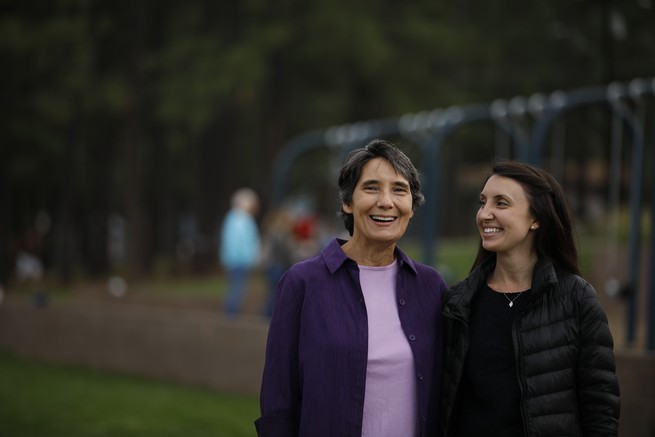 There is an undeniable level of hype around the 2018 midterm elections. Huge numbers of first-time candidates, including women and people of color, are running for office this year. Tens of millions of dollars have been poured into high-profile national races. And people who typically sit out non-presidential-election years, like young people, may turn out to vote in record numbers.
While some of this energy has been directed down to state- and local-level races, the infrastructure for supporting candidates for those offices tends to be much weaker than for those at the national level. Charlie Fisher, the head of the ADLCC, said his organization has only existed in its current form for two cycles: "Most progressives will concede that we really took our eye off the ball during the Obama years on the legislative level, and on the state level, period," he said.
This year, roughly 30 ADLCC staffers are supporting candidates in six potentially competitive legislative districts, Fisher said. But it can be a struggle to get voters to connect, he added: "The national narrative gets so much airtime." When cable-news networks give 24/7 coverage to big stories like the Kavanaugh hearings, he said, "folks tune in to that. And that's where you get the national bleed into more localized conversations."
French has benefited from some of these organizing efforts: She's gotten a lot of small donations and support through the Sister District project, a progressive organization that often pairs volunteers in deep-blue states like California with candidates in contested districts. She has also been endorsed by national organizations like EMILY's List and the AFL-CIO, which has brought in cash and other resources.
[Read: The reasons why Democrats have neglected local politics]
In October, a liberal think tank called Data for Progress selected another LD-6 Democrat, Wade Carlisle, for a list of candidates who would flip their districts if they won. The idea was to help fired-up Democrats direct their money more effectively: "People know instinctively, yes, I should do more stuff in my state. But no one knows what … they're supposed to do," said Sean McElwee, who helped organize the effort. Literally overnight, money from around the country flooded in to support Carlisle's race, along with eight others on the initial list. "In one day, for a lot of these candidates, we have raised half of the money that they've raised the entire cycle," McElwee said. "The marginal gains to be had from investing in these races are massive."
Nothing went to French or to the other LD-6 Democrat running for the state House of Representatives, Bobby Tyler. Over the past year, French has out-raised both of her male running mates, likely in part because they both had to keep their jobs and she was able to quit hers. "Wade and Bobby are like brothers to me," French said. "Just like any siblings, sometimes they get a little bit ahead, and you kind of wonder why, just like siblings do. But Wade needed the money." The money came without any heads-up to the ADLCC. "I was, to be totally honest, a little surprised by that," said Fisher, the head of the group. The whole episode seemed like an on-the-nose metaphor for the shaky bridge between local and national Democrats this year: The passion and energy are there, but the organization and infrastructure may need work.
On a recent autumn night in Flagstaff, Democrats gathered at a community center to celebrate some of the women running for office in 2018. French was invited to speak; although her comments were impromptu, she was comfortable and confident telling her story in front of the small crowd. After her remarks, the guests settled in for the second part of the event, which involved watching campaign videos of first-time female candidates. All of them were running for U.S. Congress, except for Stacey Abrams in the Georgia gubernatorial race, and January Contreras, who's running for Arizona attorney general. French was there, at the bottom of the list, the sole statehouse candidate represented. Perhaps she made the list because she showed up like she always does, ready to shake one more hand.
Both French and her daughter are nervous about losing. "A big part of me is going to feel like I wasted a year," Anna said. "It will be a blow, not just because it's my mom, not just because I put all of these man-hours into it … I want to believe, like my mom, that we're making progress socially." Over fish tacos with Edgar, earlier that day, Felicia had confessed to feeling similarly: She told me she didn't want to disappoint all the people who supported her with their time and money and votes. But this time won't be wasted, Edgar assured her. The ground has been laid.