The Atlantic Politics & Policy Daily: Beef Justice
Supreme Court Chief Justice John Roberts rejected President Donald Trump's criticism of a federal judge as "an Obama judge."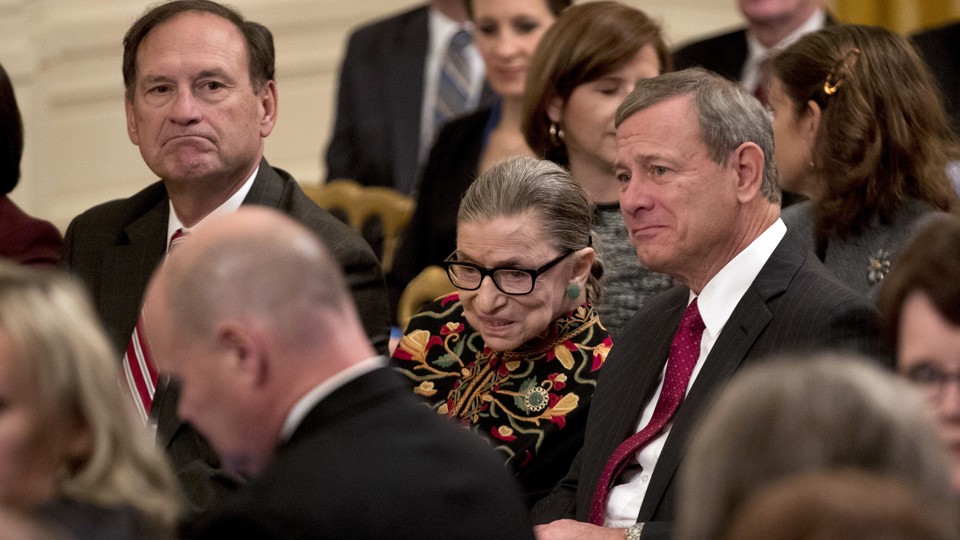 Programming note: We won't be publishing a newsletter on Thursday or Friday. We're leaving you with some stories here to read and discuss for the rest of this week, and will be back in your inboxes on Monday, November 26. Happy Thanksgiving!
---
Today in 5 Lines
---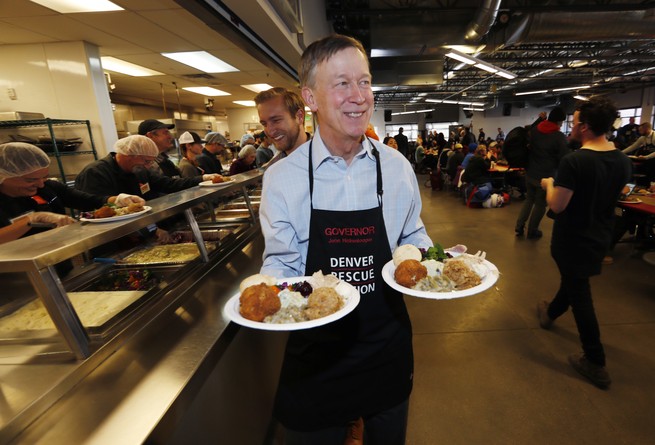 ---
From the Politics Desk
She came into Washington like a wrecking ball. Here's what colleagues in the House think
"Veteran Democrats are happy about the youth and enthusiasm Alexandria Ocasio-Cortez and her progressive cohort bring to the caucus. But at the same time, these Democrats are worried that their approach might sometimes prove counterproductive." → Read on.
Why doesn't Trump seem to trust his vice president?
"Trump tried to dismiss the Times report over the weekend as just another 'phony story' from 'the enemy of the people.' But the doubts about Mike Pence's loyalty to the president aren't entirely paranoid—nor are they new." → Read on.
Trump likes to pit elite and non-elite white people against each other. Are white liberals playing into that trap?
"It's true that overt racists flocked to Trump...But does this mean every Trump voter is a deplorable whom Democrats could never win over, and would never want to?" → Read on.
Twenty years ago, Bill Clinton became the first president to be impeached since Andrew Johnson in 1868
"We had maybe half the Senate standing along the back rail of the House chamber watching the vote. There was just absolute, utter shock…they were apoplectic: 'What're we going to do now?'" → Read on.
Trump hasn't yet visited troops in combat zones
He "never served, but he is more than happy to use the military as a tool—both to solve real problems, and as a political prop for bogus ones...Trump is the perfect chickenhawk president for a chickenhawk nation." → Read on.
How the Democrats took back Michigan
"Debate what counts as a blue wave in the rest of the country, but there was a tsunami off the Great Lakes." → Read on.
---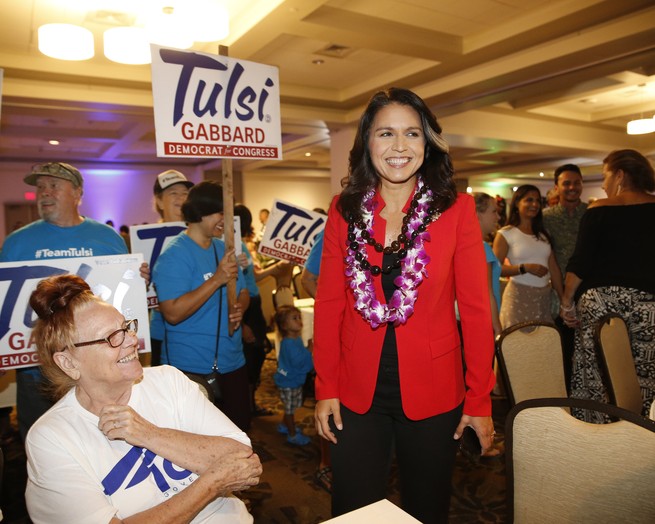 ---
From the Ideas Desk

13 tips for politicizing your Thanksgiving dinner
"Do you freeze up when it's time to say what you're thankful for? Pre-write your list on a phone app and read from the screen when your turn comes. Members of oppressor groups will want to begin by noting, 'I'm thankful for my white-male privilege.'" → Read on.
This is why Nancy Pelosi deserves to be speaker
"She may be a lackluster orator who, according to polls, lacks widespread support even among grassroots Democrats. But when it comes to outmaneuvering her opponents inside the Capitol's marble walls, no one in her party even comes close." → Read on.
Stacey Abrams is not undermining democracy
"If the democratic process is being undermined, then losing faith is not only rational, it is a necessary first step to making the process fair and legitimate." → Read on.
A Thanksgiving story about the limits of human empathy
"That is what the Yellville Turkey Trot festival is famous and infamous for, you see: living, breathing, squawking birds getting lobbed out of a low-flying aircraft." → Read on.
---