House Democrats Are Already Fighting for Whitaker's Recusal From the Russia Probe
They're also pushing for the passage of a law protecting Robert Mueller's investigation.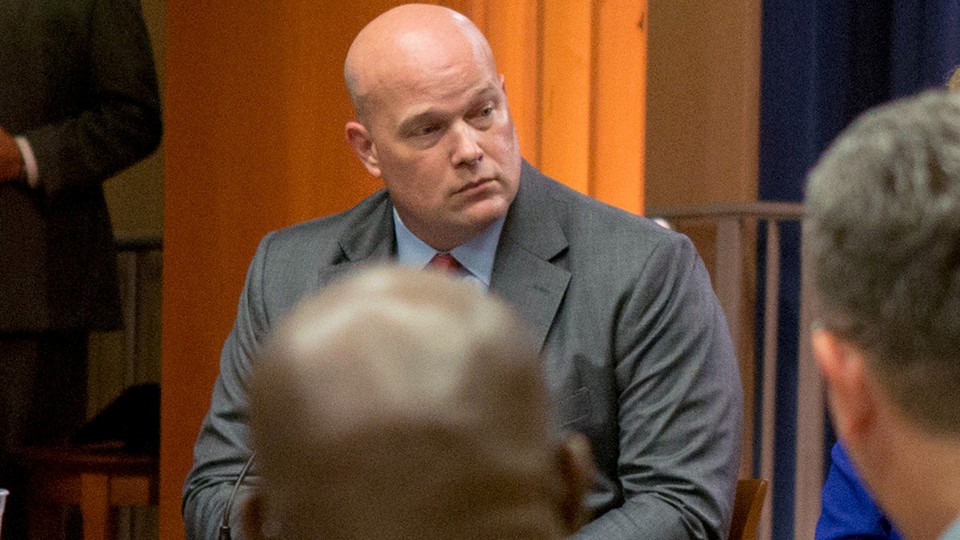 Newly empowered congressional Democrats are gearing up for their first battle with the Trump administration over the acting attorney general appointed after the president fired Jeff Sessions, demanding he follow Sessions's example and recuse himself from overseeing the special counsel's Russia investigation.
Congressman Jerry Nadler of New York, the likely incoming chairman of the House Judiciary Committee, called the acting attorney general, Matthew Whitaker, "a complete political lackey." Speaking Sunday on CNN's State of the Union, Nadler said Whitaker will be "our very first witness" summoned, or subpoenaed if necessary, once the Democrats assume control of the House of Representatives in January. Nadler said he will ask how Whitaker can be trusted to impartially supervise an investigation that he publicly criticized as a cable-news commentator.
"He's already prejudged the Mueller situation," Senator Chuck Schumer of New York, the Democratic minority leader in the Senate, said on the same program. "If he stays there, he will create a constitutional crisis by inhibiting Mueller or firing Mueller."
Schumer added that he and House Democratic Leader Nancy Pelosi have sent a letter to the Justice Department's chief ethics official asking whether Whitaker should recuse himself from overseeing the Russia probe, as Sessions did, drawing Trump's ire early in his administration. The letter reportedly asks Assistant Attorney General Lee Lofthus, a career official, whether he has already issued guidance on a possible recusal, which would not automatically become mandatory.
Schumer also said that if Whitaker does not recuse himself from supervising the Russia probe, he wants to attach an amendment protecting the investigation to "must-pass legislation" like the spending bill. That has the potential to cause a government shutdown if House Democrats refuse to pass a bill without the protection while Senate Republicans refuse to pass a bill with it.
Some more moderate GOP senators have said they would support protective legislation. Senator Susan Collins of Maine on Friday renewed her call for such a move. Jeff Flake, the Arizona senator who is leaving Congress in January, said he would partner with a Democrat to force a vote on a bill, though it would be unlikely to succeed.
But most Senate Republicans remain staunchly opposed to a law protecting Robert Mueller's investigation, as two prominent Judiciary Committee members reiterated on CBS's Face the Nation. Lindsey Graham of South Carolina said there was no need for such a bill because he trusts that "Mr. Mueller will be allowed to do his job without political interference by Mr. Whitaker." Ted Cruz of Texas said he thought it would be unconstitutional for Congress to prohibit the special counsel's removal. And Mitch McConnell of Kentucky, the Senate majority leader who controls the agenda, said Friday that he remains confident that "the Mueller investigation is not under threat."