The Atlantic Politics & Policy Daily: The 2018 Midterms Edition
What to watch for as the first results come in later tonight.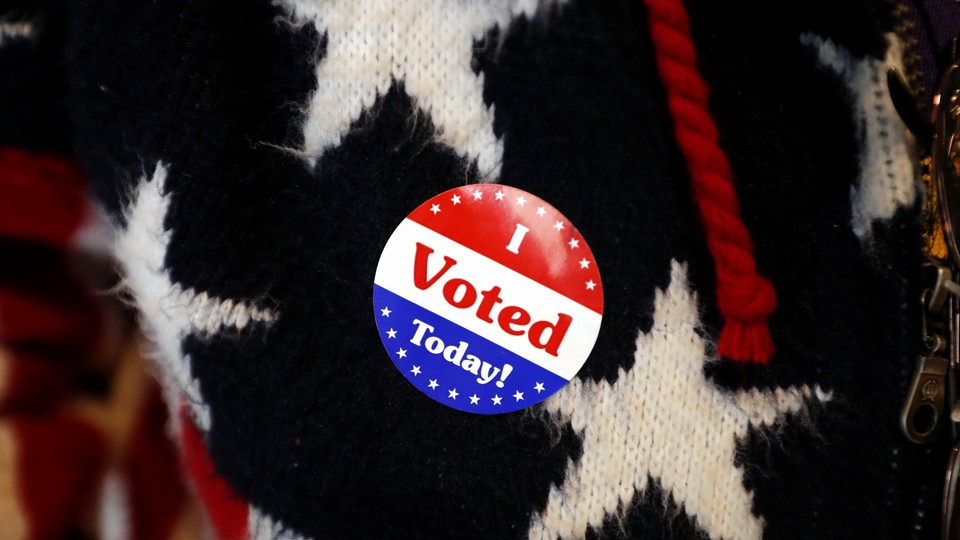 Americans headed to the polls today to vote in the first national election since President Donald Trump was elected in 2016. There are 435 House races, 35 Senate races, and 36 gubernatorial contests across the country. Democrats need to win at least 23 seats to take back the House, and Republicans are hoping to maintain their majority—and maybe even take a few more seats—in the Senate.
Here's what else you'll want to keep in mind as results come in:
Eye on the Clock: The first polls—in Kentucky and Indiana—closed at 6 p.m. ET.
Races to Watch: There are nail-biter gubernatorial elections in Florida, Georgia, and a few key Midwestern states. Democrats like Kyrsten Sinema in Arizona and Beto O'Rourke in Texas are hoping to help turn the Senate blue. And Republican representatives are locked in key House battles in Iowa and Texas.
Rain Delay: Heavy rains fell across well-populated areas of the country as people turned out to vote. Lousy weather makes a difference in voting behavior, researchers find.
We're sending you this special edition of the Politics & Policy email newsletter for the midterms. Let us know what you think here. Like what you see? Forward this email to a friend, or let them know they can subscribe here.
---
Nationwide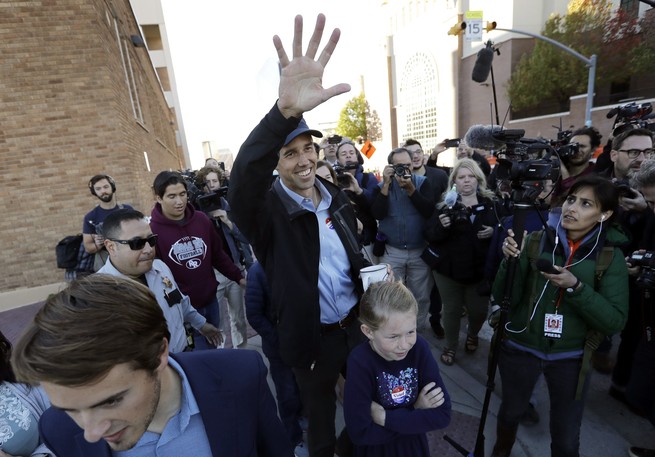 In one way, Trump has already won
"Regardless of how the midterm elections turn out Tuesday night, President Donald Trump will have at least one thing to celebrate."→ Read on.
This is the nature of voter suppression in 2018
"The true nature of voter suppression as an accumulation of everyday annoyances, legal barriers, and confusion has come into full view. Today, voter suppression is a labyrinth, not a wall."→ Read on.
The Democrats are facing an existential crisis
"On one side of the results is redemption, or at least the beginning of it. On the other is the wrenching fear that maybe the Democrats were never right, maybe the country doesn't believe in any of the things they assumed it had to."→ Read on.
Can the Democrats win the Senate?
"In key states such as Arizona, Nevada, and even Texas, advance ballots have exceeded those cast in the previous midterm election by more than 100 percent."→ Read on.
The counties that could determine which party will control the House
"They're voters who live in counties with distinct demographic and voting profiles: majority-minorities counties, majority-white suburban counties, pro-Trump counties with a manufacturing base, and counties that voted for former President Barack Obama in 2012 and then for Trump in 2016."→ Read on.
---
State Races to Watch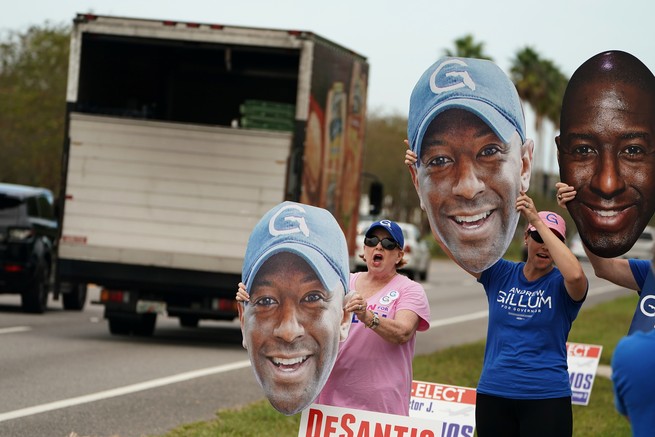 In Florida, Andrew Gillum's campaign has been about expanding the electorate
"Over years and years of tight gubernatorial races, razor-thin presidential margins, and efforts among activists to match Florida's politics to its demographics, the biggest political issue in the state in 2018 is the size and structure of the electorate itself."→ Read on.
Iowa is seeing one of the closest gubernatorial races in the country
"An avenging wave of indignation could turn Iowa blue again—very blue—in 2018."→ Read on.
A fundamental issue that could make a difference in the Georgia governor's race
"To black women in Georgia, the stakes of the debate over health-care access are no less than life or death."→ Read on.
Kansas is an overlooked battleground for House seats
"The state hasn't voted Democratic for president or elected a Democrat to the Senate since the New Deal, and Republicans have easily held their four House seats for the past eight years. But Republicans find themselves on their heels here this year."→ Read on.
In California's Fiftieth District, one candidate is running the most anti-Muslim campaign in the country
"There are other races with tighter polls, other House seats more likely to flip. But what's unfolding in the suburbs of San Diego represents an unnerving microcosm of this campaign season."→ Read on.
---
The Issues on the Table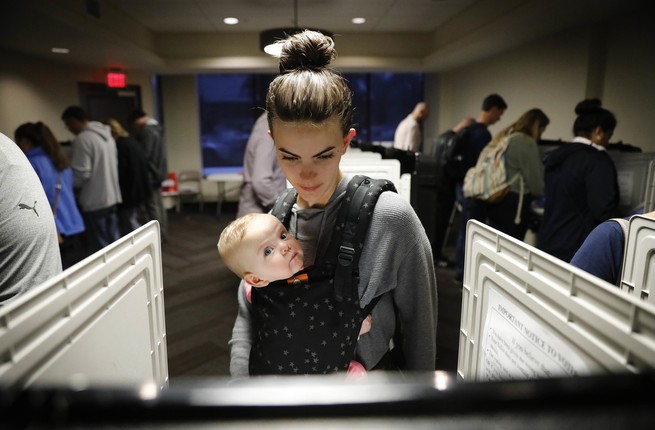 Here's what candidates were advertising to you about this campaign season
"Sometimes it seems like Democrats and Republicans aren't even speaking the same language. But when it comes to online advertising, there are some surprising similarities between the big topics for both parties."→ Read on.
Midterms turnout is historically lackluster. A dispatch from the lowest-turnout district in the U.S.
"One sentiment may be universal: the sense that something is wrong with a government by and for the people where the people can't be seen or heard." → Read on.
---