Senators Vote to Move Kavanaugh's Nomination Forward
A bare majority voted to end debate on the Supreme Court pick, but several pivotal members still haven't announced what their final vote will be.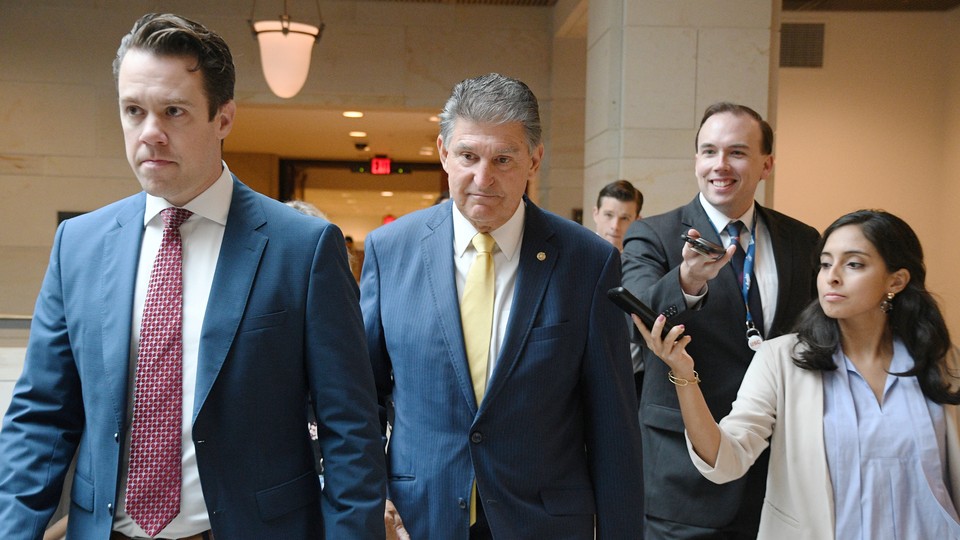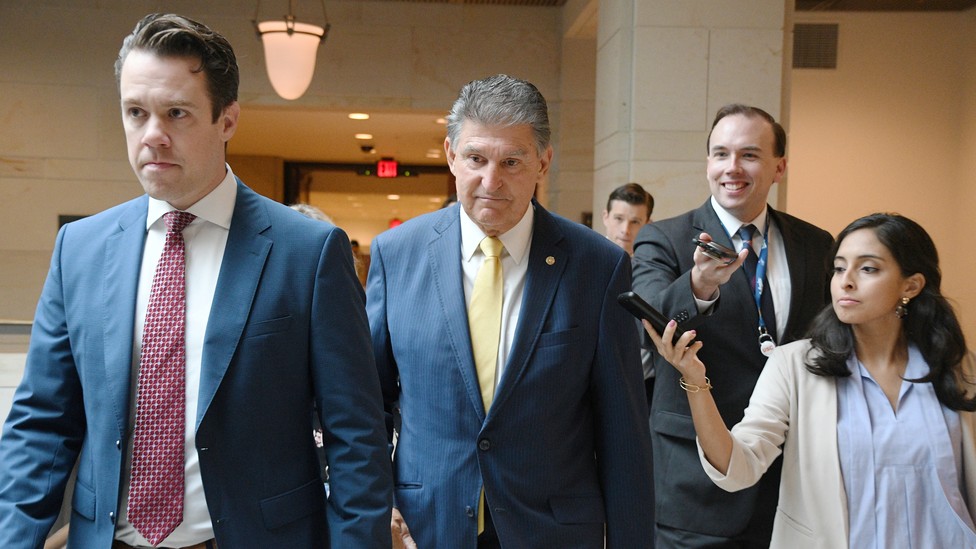 The Senate voted Friday morning to move Brett Kavanaugh's nomination to the Supreme Court forward, but it's still unclear whether Republicans have the votes to confirm President Trump's nominee.
Friday morning's vote, which commenced around 10:35, is on cloture—that is, whether to close debate and move to the next stage of voting. While a senator can vote for cloture but still oppose the nomination, this vote is expected to offer a rough indication of where senators stand.
Fifty-one senators voted for cloture, and 49 against. Among the notable votes, Republican Jeff Flake of Arizona voted yes, while Lisa Murkowski, an Alaska Republican, voted no. Only one Democrat, West Virginia's Joe Manchin, voted for cloture.
The final vote on Kavanaugh is expected Saturday afternoon, assuming there are no snags, but it's still unclear how a few key senators will vote. Senator Susan Collins of Maine, who could cast a decisive vote, said she would vote for cloture but has not announced how she will vote on the final nomination. She says she will do that in a speech on the Senate floor at 3 p.m. on Friday. It would be unusual for a senator to vote for cloture but not for the nomination, but there's recent precedent: The late John McCain voted to move forward a GOP health-care bill, but then voted against it. Collins herself voted for cloture on Betsy DeVos's nomination as education secretary, but against her confirmation.
In a surprise, Murkowski, another pivotal Republican senator, voted against cloture Friday morning. She has not said how she will vote on the final nomination. Some observers have speculated that the two women will vote the same way.
Manchin, the only Democrat not to declare his vote, could be the only member of his party to support Kavanaugh. He faces a tough reelection race. On Thursday, Senator Heidi Heitkamp, a North Dakota Democrat who also faces a difficult reelection, surprised some observers by announcing she would oppose Kavanaugh.
Just as they have been all along, the key votes remain Flake, Collins, Murkowski, and Manchin. But there have been other signs of wariness among Republicans in recent days. Colorado's Cory Gardner was said to be leaning toward supporting Kavanaugh but undecided. Nebraska's Ben Sasse is also expected to vote yes, but has voiced concerns.
Sometimes a procedural vote is more than that—it's a solid predictor of what's to follow. But Friday's cloture vote still leaves most of the big questions unanswered, especially given Murkowski's no vote. All eyes remain on the fence-sitting senators, and on Collins's 3 p.m. speech.