Kavanaugh Will Give Roe v. Wade 'Deference' but Could Vote to Overturn the Ruling
So said Senator Lindsey Graham on Fox News Sunday. The Supreme Court nominee Brett Kavanaugh "will give great deference to Roe v. Wade," Graham predicted. "But it can be overturned, like every other decision."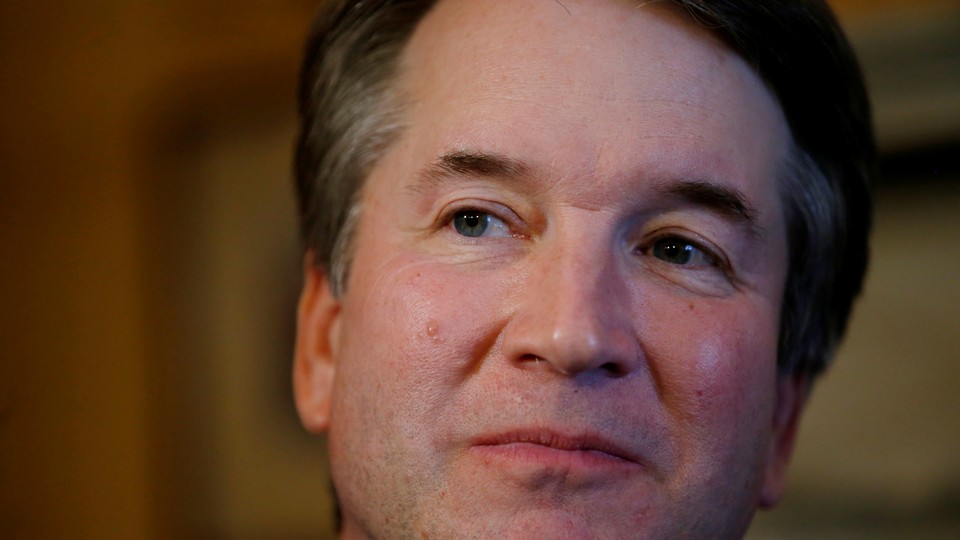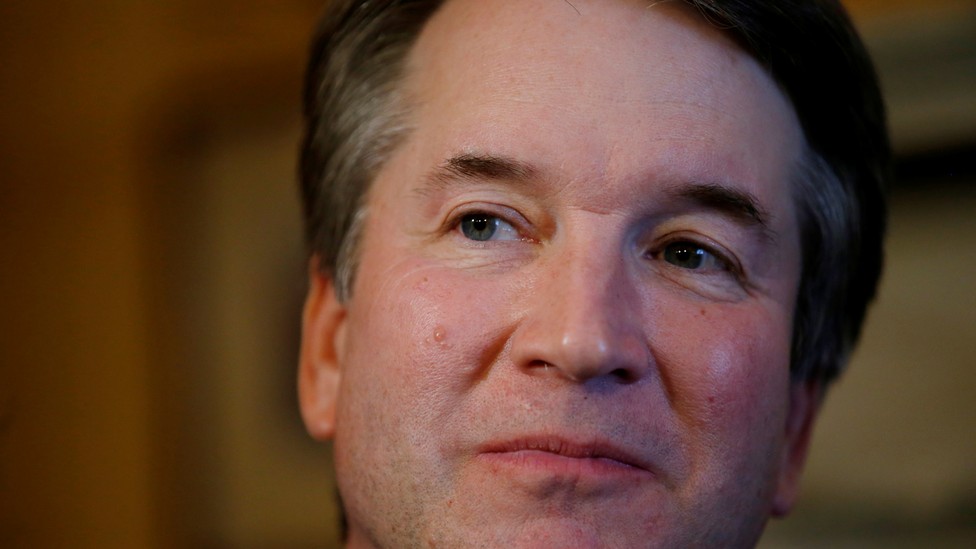 Official Washington came together last week to honor John McCain. A memorial service for the Republican senator from Arizona on Friday at the Capitol felt like a throwback to a different, more civil time in America. On Saturday, two former presidents—one a Democrat, one a Republican, both of whom defeated McCain to reach the Oval Office—delivered stirring eulogies at the Washington National Cathedral. Barack Obama said McCain "believed in honest argument and hearing other views. He understood that if we get in the habit of bending the truth to suit political expediency or party orthodoxy, our democracy will not work. That's why he was willing to buck his own party at times, occasionally work across the aisle on campaign-finance reform and immigration reform."
George W. Bush said McCain "was motivated by a vision of America carried ever forward, ever upward, on the strength of its principles. He saw our country not only as a physical place or power, but as the carrier of enduring human aspirations. As an advocate for the oppressed, as a defender of the peace, as a promise, unwavering, undimmed, unequal."
The American virtues championed by McCain that Obama and Bush described will be tested this week, when the first item on the Senate agenda Tuesday morning is the Judiciary Committee's hearing for the Supreme Court nominee Brett Kavanaugh. His confirmation is not yet certain despite GOP control and the need for only a simple majority, thanks to last year's expansion of the so-called nuclear option to prohibit filibusters for Supreme Court nominees. (In an instance of the sharp tongue whose mention drew laughter at his funeral, McCain last year said that only "a stupid idiot" could think the change was good for the Senate.) Kavanaugh's fate depends on a small collection of red-state Democrats and centrist Republicans—plus Rand Paul, if the nominee's comments on surveillance raise his libertarian hackles. Several senators spoke about the confirmation process on the Sunday-morning talk shows.
On NBC's Meet the Press, Senator Amy Klobuchar of Minnesota, a Democrat on the committee, lamented the documents withheld from Kavanaugh's time as staff secretary to President George W. Bush, and said their absence made for a confirmation process that was "not normal." The host, Chuck Todd, asked whether committee Democrats might protest with a new tactic, such as walking out of the hearings. Klobuchar dismissed that idea: "If we just walked out, it would simply be one side asking the questions. So I don't think that's the way you examine a nominee and get the facts out."
Todd also pressed Klobuchar about whether the Democrats should restore the filibuster option for Supreme Court nominees, returning to a 60-vote threshold. After the third time Todd posed the question, she said, "I would prefer to bring it back."
Senator Lindsey Graham of South Carolina, a Republican on the committee, said on Fox News Sunday that he expects Kavanaugh to get at least 55 votes "if he does well at the hearing," predicting that "a handful of Democrats" would join Republicans. The host, Chris Wallace, asked whether pro-life advocates should be concerned after the pro-choice GOP Senator Susan Collins of Maine said Kavanaugh had called Roe v. Wade "settled law." Graham responded, "He will give great deference to Roe v. Wade. But it can be overturned, like every other decision."
On the same show, the Senate's No. 2 Democrat expressed his party's litany of objections to the nominee. Senator Dick Durbin of Illinois, also on the Judiciary Committee, joined Klobuchar in bemoaning the assertion of executive privilege to withhold documents from Kavanaugh's time in the Bush White House. He questioned whether Kavanaugh would allow Donald Trump to end Special Counsel Robert Mueller's investigation into possible collusion between the Trump campaign and Russia, which could be at risk as Attorney General Jeff Sessions has recently lost the support of key GOP senators.
Republican Senator Dan Sullivan of Alaska dodged Todd's questions about precedent on Meet the Press. Sullivan said Kavanaugh, like Justice Neil Gorsuch, "actually wrote a book on it"; the senator was apparently referring to a 2016 textbook for which the two were among the 13 authors. When Todd asked specifically about Roe v. Wade, the 1973 landmark abortion-rights case, Sullivan said he and Kavanaugh "didn't get into the details" and defended the habit of nominees avoiding commenting on cases that might come before the court. Todd noted that Sullivan is one of the senators helping Kavanaugh prepare for the hearings.
Both Sullivan and Republican Senator Ron Johnson of Wisconsin were asked whether Kavanaugh should recuse himself from cases involving Mueller's investigation. They both gave vague responses about how Kavanaugh would do the right thing. "He'll do what the codes of conduct and ethics of a Supreme Court justice require," Sullivan said. On ABC's This Week, Johnson said he was "sure Judge Kavanaugh will follow the guidelines and recuse himself in cases where he should."
Also of note from the Sunday-morning shows:
Klobuchar was asked about Keith Ellison, a fellow Minnesota Democrat formerly in the U.S. House and now running for state attorney general. A former girlfriend has accused him of emotional abuse. Klobuchar neither defended nor criticized Ellison, saying he was "still addressing this." When asked whether she would campaign with him, she said he has not requested it. When pressed for an answer, she responded, "I will campaign with our ticket when the time comes."
On CBS's Face the Nation, Ohio's Republican Governor John Kasich said, "Our party is shrinking." He's said to be considering a challenge to President Trump. The host, Margaret Brennan, asked whether he would run as a Republican or as an independent. "I am a Republican," he replied.
Also on Face the Nation, John Kerry, a former Democratic senator from Massachusetts and the secretary of state in the Obama administration, responded to a question about running for president: "I'm really not thinking about it. Talking about 2020 right now is a total distraction and waste of time. What we need to do is focus on 2018." He talked about his book coming out this month, in which he addresses his "disappointment" about his 2004 running mate, John Edwards. He also says that U.S. credibility "paid a price" when President Obama didn't back up his red line on Syrian chemical weapons with a military strike.
AFL-CIO President Richard Trumka said on Fox News Sunday that "the things [Trump's] done to hurt workers outpace what he's done to help workers," pointing to a slide in real wages, the lack of a promised infrastructure program, overturning overtime and rules, and less enforcement of health and safety regulations. Trumka also questioned how the North American Free Trade Agreement could be replaced by a trade deal with Mexico that excludes Canada.