The Farm Bill and the 'Assault' on Poor Families
Stringent new work requirements for food-stamp recipients could doom passage of a new farm bill.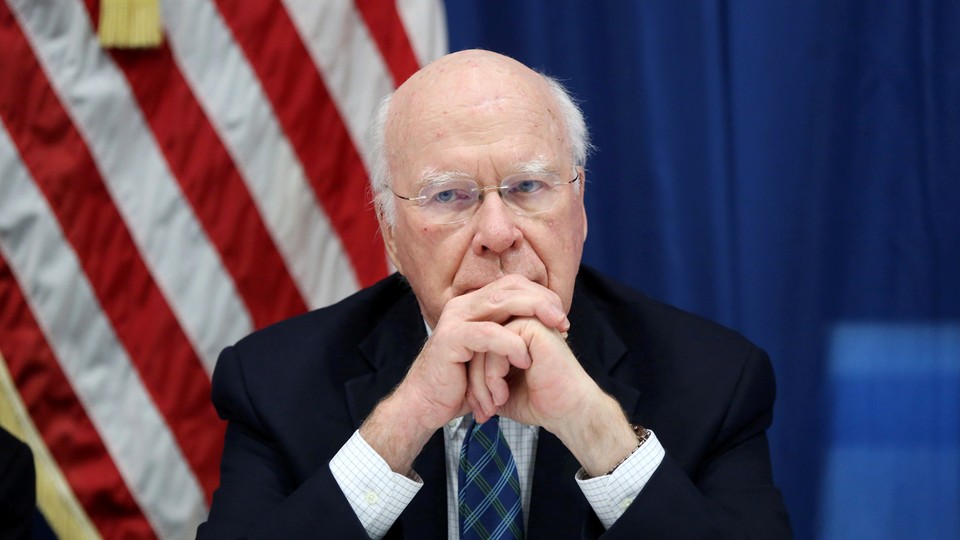 Before the current farm bill expires on September 30, House and Senate conferees will sit down and try to put the finishing touches on a new, thousand-page bill that speaks to all aspects of the nation's agriculture policy, from farm subsidies to crop insurance to conservation programs. But the legislation, now nearly four years in the making, could be derailed by work requirements in the Supplemental Nutrition Assistance Program (SNAP)—also known as the food-stamp program—some of which food and nutrition experts have described as an "assault" on poor families.
If they get their way, House Republicans would impose stricter work requirements on SNAP recipients than the program has ever seen. Their version of the farm bill dramatically increases the need to work, requiring almost anyone receiving SNAP benefits, including people with children above the age of 6 and all "able-bodied" adults under the age of 60, to work or participate in job training for at least 20 hours a week. Failure to do so (or failure to report to work- or job-training hours) just once, and they'd lose benefits for a full year. Two strikes, and the penalty increases to three years of lost benefits unless they comply with the requirements or receive an exemption.
The Congressional Budget Office estimated that these restrictions, and others in the House bill, would cut nearly $17 billion from the program's spending by 2028 by ending or reducing benefits for nearly 2 million people, including an estimated 740,000 adults living in households with children. These cuts could, potentially, placate conservative voters who have long, and erroneously, viewed recipients of safety-net programs as unemployed people living on the government's dime. In reality, 85 percent of food-insecure households with children are headed by working parents. And the maximum per-meal value of food stamps is a paltry $1.86—which isn't enough to cover the cost of an entire meal almost anywhere in the country.
President Donald Trump has been supportive of the House's work-requirements provision for months, tweeting as early as May that "work requirements" were part of a "strong Farm Bill." Earlier this month, he doubled down, tweeting, "When the House and Senate meet on the very important Farm Bill—we love our farmers—hopefully they will be able to leave the WORK REQUIREMENTS FOR FOOD STAMPS PROVISION that the House approved." In the same tweet, he seemed to indicate that the Senate should consider getting rid of the legislative filibuster, which would allow them to pass the farm bill with only Republican votes instead of the 60 votes it currently requires.
But Senator Patrick Leahy of Vermont, the vice chair of the Senate Agriculture Committee, told me that the farm bill won't pass the Senate with increased work requirements for the food-stamp program. In the past few months, Senator Pat Roberts, the committee's chair, and the ranking member Senator Debbie Stabenow have said the same thing. And a 68–30 Senate vote to table a work-requirements amendment back in June suggests they're right. The question is now whether House Republicans are willing to hold up agreement on a joint bill over a work-requirements provision that took two tries to get through their chamber in the first place.
"If the bill comes out of conference and it is just as excessive in its spending on farm subsidies, and does nothing to address this issue of helping people get into employment in SNAP, I think it does run the risk of having a rebellion in the House where the House just says, 'Well, we're not passing that,'" said Robert Doar, a fellow at the American Enterprise Institute who administered New York's SNAP program while commissioner of the state's Human Resources Administration.
"It is very, very ambitious, given how far apart the House and Senate bill are right now, to think that we're going to have a deal reached by September 30," said Juli Obudzinski, the deputy policy director at the National Sustainable Agriculture Coalition. It's not just SNAP—the two bills differ on policy issues from farm-subsidy eligibility to funding for conservation programs that are popular with farmers.
But SNAP is by far the most contentious difference and has the greatest potential to become politically toxic among advocates and interest groups beyond the world of agriculture. Though staffers have been negotiating some of the details of the final joint bill over the past month, any changes to SNAP—like many of the other major differences between the bills—will be hashed out in member-level discussions upon the House's return. Those conversations could get dicey.
Work requirements for SNAP already exist. Able-bodied people under the age of 60 have been required by law to work part-time or participate in job-training programs to receive SNAP benefits since the program was created in 1996. Requirements are even stricter for people under the age of 50 without children or other dependents, who can receive only three months of benefits in a three-year period if they don't work at least 80 hours a month, and can be disqualified from benefits for up to six months if they don't meet one of several other more stringent requirements.
The House's suggested work requirements are in line with a widespread push by the Trump administration to increase barriers to safety-net programs. The United States Department of Agriculture has been weighing ending work-requirement waivers in some states and localities with high unemployment rates. In addition to stricter work requirements, the administration's 2019 budget proposal suggested replacing some SNAP benefits with a box of nonperishable food items delivered directly to people's doors.
As my colleague Vann R. Newkirk II reported in May, rural America would bear the brunt of increased work requirements for SNAP. Many of the counties with the highest SNAP participation rates are rural, and these areas are more likely to be food deserts and lack job opportunities. SNAP recipients in rural areas are more likely to be disabled, and they're also less likely to have consistent internet access, something that can be crucial for both finding jobs and, potentially, reporting work hours (in Arkansas, which recently implemented strict work requirements for Medicaid, thousands of people could lose health insurance because work hours must be logged online). It's also not certain that states could implement job-training programs as quickly as the House bill requires them to, potentially leaving some otherwise qualified recipients in limbo if they can't find a job or a job-training program.
Faced with this apparent standoff over work requirements, House Republicans must weigh their—and the administration's—desire to cut safety-net spending against the need to pass a farm bill, especially with midterm elections looming. Members on both sides of the aisle are acutely aware that farmers need a bill in order to plan ahead for the next planting season—it sets policies like crop insurance, farm subsidies, and programmatic funding that are crucial to farmers' budgets. As the trade war continues to take its toll on American crop exports, the agricultural economy needs all the stability it can get. And while farmers make up an ever-shrinking part of the rural population, their support is still symbolically important for many members of Congress up for reelection this fall.
For all of these reasons, House Republicans may well end up caving to the Senate's anti–work requirements stance. The Senate farm bill is a feat of bipartisanship that's unusual in this political climate—"the first time in years we've seen the Senate work this well," Leahy said. Only 11 Senators voted against it, the least opposition for a Senate version of the farm bill in recent memory, and it's been praised by advocacy groups across the board, from anti-poverty and conservation groups to farm and agribusiness groups. The House bill, on the other hand, was hyper-partisan and passed the chamber by just two votes after gaining support from several members of the Freedom Caucus who initially voted against the bill as a political maneuver to force action on another piece of legislation.
Yet there are still members in both chambers pushing for the inclusion of work requirements. House Majority Whip Steve Scalise said last weekend that work requirements are a "really important" part of the farm bill that will "help people get off food stamps and back into the workforce so they can become part of the American dream." And in a speech on the Senate floor last week, Majority Whip John Cornyn urged farm bill conferees to "take another look at" the House bill's "commonsense work requirements … and ensure that our federal dollars are being spent wisely."
House Agriculture Committee Chairman Mike Conaway said last month that it's "more likely than not" that a farm bill will be passed and ready for the president's signature by the November elections. Leahy is hopeful that the passage of the House bill was enough for conservative representatives to say that they've done their due diligence on the most partisan elements, like work requirements, and that they'll be willing to compromise come negotiating time. He says that the farmers he and his Republican colleagues have talked to would prefer that the bill controlling so much of their livelihoods be nonpartisan. But if House Republicans, emboldened by the president, take a hard line on an unpopular provision like work requirements, anything—from a one-year stopgap bill to no bill at all—is possible.