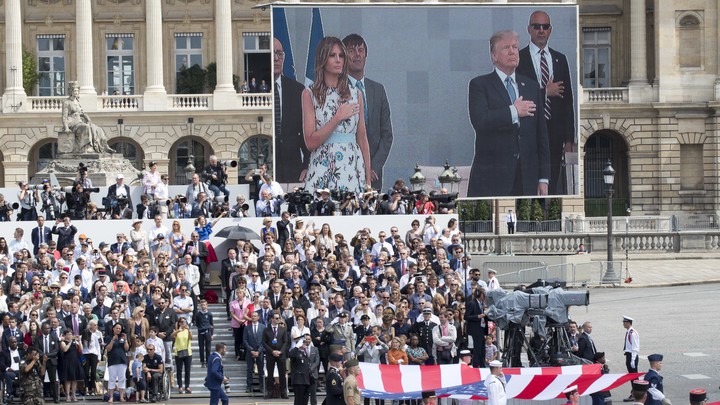 Written by Elaine Godfrey (@elainejgodfrey)
---
Today in 5 Lines
---
Today on The Atlantic
---
Snapshot
---
What We're Reading
Don't Believe It: The medical industry is running a propaganda campaign against universal health care, writes Ryan Cooper. Here's why their arguments are "garbage." (The Week)
Bill Clinton, Not Richard Nixon: Many Republican strategists and activists are becoming increasingly convinced that if Democrats win the House and move to impeach President Trump, it'll actually backfire on them. (Christopher Cadelago, Politico)
Privatizing Everything: Kevin D. Williamson argues that if Massachusetts Senator Elizabeth Warren's Accountable Capitalism Act is successful, "it would constitute the largest seizure of private property in human history." (National Review)
A 'Death Spiral': Why has President Trump had such a "nuclear response" to the perceived betrayal of his former aide, Omarosa Manigault Newman? (Gabriel Sherman, Vanity Fair)
---
Visualized
Forecasting the Midterms: FiveThirtyEight predicts that Democrats have a 75 percent chance of winning control of the House in November. Here's the state-by-state breakdown.
We want to hear what you think about this article. Submit a letter to the editor or write to letters@theatlantic.com.
Elaine Godfrey
is a staff writer at
The Atlantic
, where she covers politics.