The Atlantic Politics & Policy Daily: Honoring Giants
Mourners paid tribute to the late Arizona Senator John McCain and singer Aretha Franklin.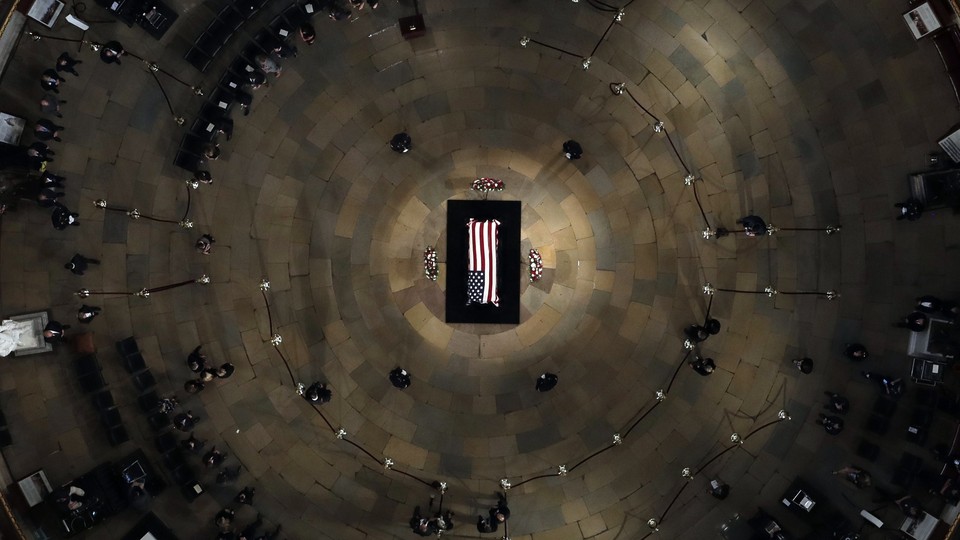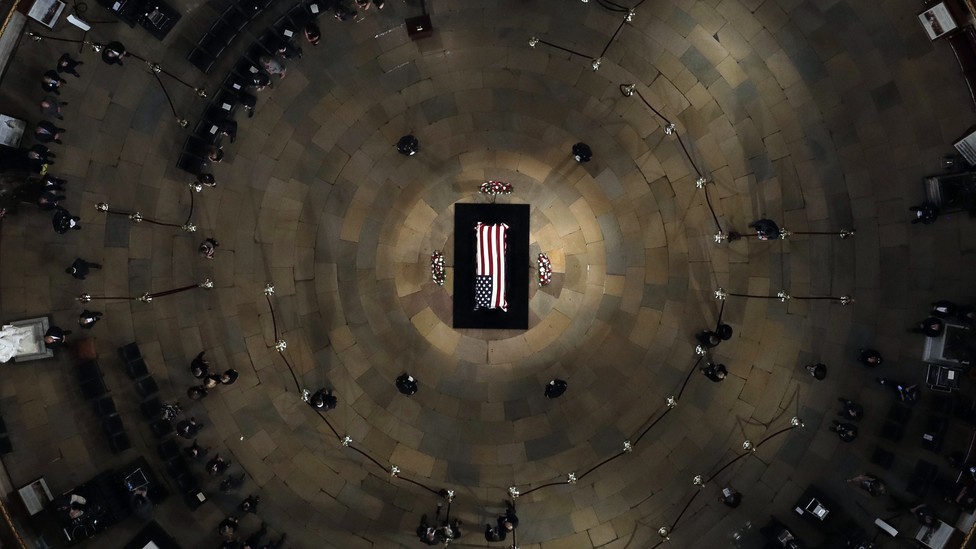 Written by Elaine Godfrey (@elainejgodfrey)
---
Today in 5 Lines
---
Today on The Atlantic
---
Snapshot
---
What We're Reading
AOC Can't Hang: Critics of Alexandria Ocasio-Cortez say she needs to brush up on economics and foreign policy. No one says that about her male counterparts, writes Laura McGann. (Vox)
Another Kind of Presidential Speech: The late Senator John McCain will be eulogized on Saturday by two former presidents, Barack Obama and George W. Bush. Here's why that's historic. (Steve Hendrix, The Washington Post)
Tough Decisions: With roughly 45 Republican seats at risk in the midterm elections, the GOP is preparing for political triage: Which lawmakers will they attempt to rescue? (Alex Isenstadt, Politico)
'Principles of Basic Fairness': Education Secretary Betsy DeVos has been widely criticized over plans to change federal policies relating to sexual misconduct on campus. Her critics are wrong, argues Robby Soave. (Reason)
---
Visualized
As the World Warms: See how much hotter your hometown is now than when you were born. (The New York Times)
Scenes of Remembrance: From Arizona to Washington, D.C., these photos illustrate how John McCain has been honored across the country. (Politico)
Note: We won't be sending a newsletter on Monday, September 3, because of the Labor Day holiday. We'll be back on Tuesday, September 4.