Omarosa's Bold Claim of Breaching the Situation Room
Ex-Trump aide Omarosa Manigault Newman said she has a secret recording from one of the most iconic, secure, technologically advanced places in all of American government.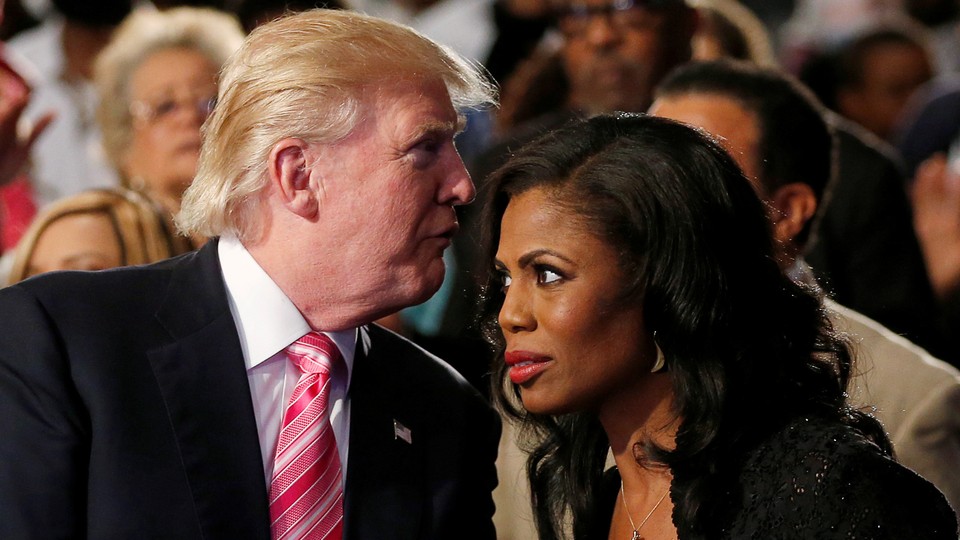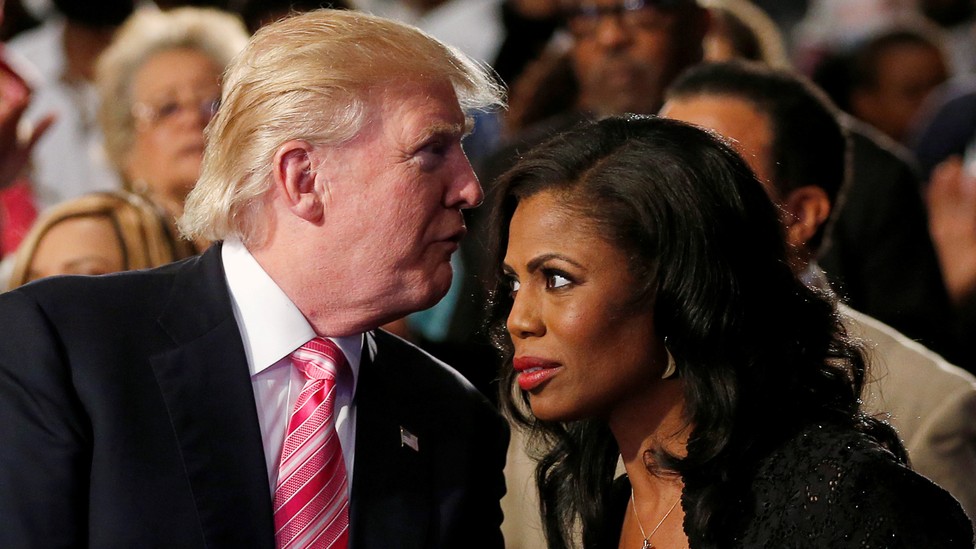 Behind a locked door in the basement of the West Wing, the White House Situation Room is one of the most iconic, secure, technologically advanced places in all of American government.  Created in 1961 by the Kennedy administration after the doomed Bay of Pigs invasion, the Situation Room is where presidents direct troops overseas, monitor international crises, and supervise domestic responses to hurricanes and wildfires.
No photograph quite captures the setting like Situation Room. White House photographer Pete Souza caught that vibe on May 1, 2011, as President Barack Obama and members of his Cabinet and military-command staff watched the takedown of Osama bin Laden in real time. Obama sits crouched forward in his chair, and Secretary of State Hillary Clinton covers her mouth with her hand to hide her concern.
It's in this storied context that Omarosa Manigault Newman, once President Donald Trump's aide and liaison to the African American community, claimed Sunday morning on Meet the Press that she had been unceremoniously hauled into the Situation Room in December by White House Chief of Staff John Kelly and fired. And she produced a tape she made to prove it. What exactly to call this Situation Room first, beyond jaw-dropping, or perhaps tawdry? And it's worth noting that the Situation Room is equipped with sensors in the ceiling that detect unauthorized cellular signals, though presumably not anodyne recording on one's cellphone. Here's part of what Kelly tells Newman, according to the tape:
It's come to my attention over the last few months that there's been some pretty, in my opinion, significant integrity issues related to you and use of government vehicles and some other issues … And the issue that you may or may not have a full appreciation for, but I think you do, this would be a pretty high level of accountability … Meaning a court-martial. We're not suggesting any legal action here … I'd like to see this be a friendly departure. There are pretty significant legal issues that we hope don't develop into something that'll make it ugly for you … You know you can look at your time here in the White House as a year of service to the nation. And then you can go on without any type of difficulty in the future, relative to your reputation.
Manigault Newman made it clear in her interview with host Chuck Todd that she considered Kelly's reference to "reputation" a threat. "They take me into the Situation Room, the doors are locked, they tell me I can't leave, and they start to threaten me," she said. When Todd asks her, incredulity rising, about her decision to tape the chief of staff in the Situation Room, she doesn't back down. "I protected myself because this is a White House where everybody lies," she said. "If I didn't have these recordings, no one in America would believe me."
Her appearance on Meet the Press comes in the context of her forthcoming tell-all book about her year in the Trump White House, Unhinged, due to go on sale Tuesday. In the book, Manigault Newman describes all manner of unflattering behavior by Trump and alleges she's heard a tape recording of him using the N-word during taping of his reality show, The Apprentice. Unlike the recording of her firing, she doesn't have this tape and so far hasn't been able to prove that it exists. Sarah Huckabee Sanders, the White House press secretary, claims the book is filled with lies.
And so a familiar script begins. Manigault Newman's early efforts to promote the book leads to Sanders's denials and Trump's insults, calling the  former Apprentice participant a "lowlife" on Saturday to a group of reporters. The first, much-hyped "inside" account from the Trump White House, Michael Wolff's Fire and Fury, had a very short half-life. A forthcoming work by Bob Woodward is likely to be taken far more seriously. On Tuesday, outtakes from Unhinged will be all the talk, no doubt, for at least a little while. Where any of it goes, and whether any of it has any lasting impact on Trump, time will tell. But there is one indication that the Trump White House is concerned about what Manigault Newman knows, and possibly what else she may have on tape: The Washington Post's Josh Dawsey has reviewed a document confirming that after her firing she was offered a $15,000-a-month job working for the Trump reelection campaign. And as part of the familiar script, of course, the deal required that she sign a nondisclosure agreement promising that she would say nothing about what went on in the Trump White House.  It is, it now seems, way too late for that.