New York Prosecutors May Pose a Bigger Threat to Trump Than Mueller
The offer of immunity to the Trump Organization's chief financial officer is reminiscent of moves law enforcement used as they were taking down the Mafia.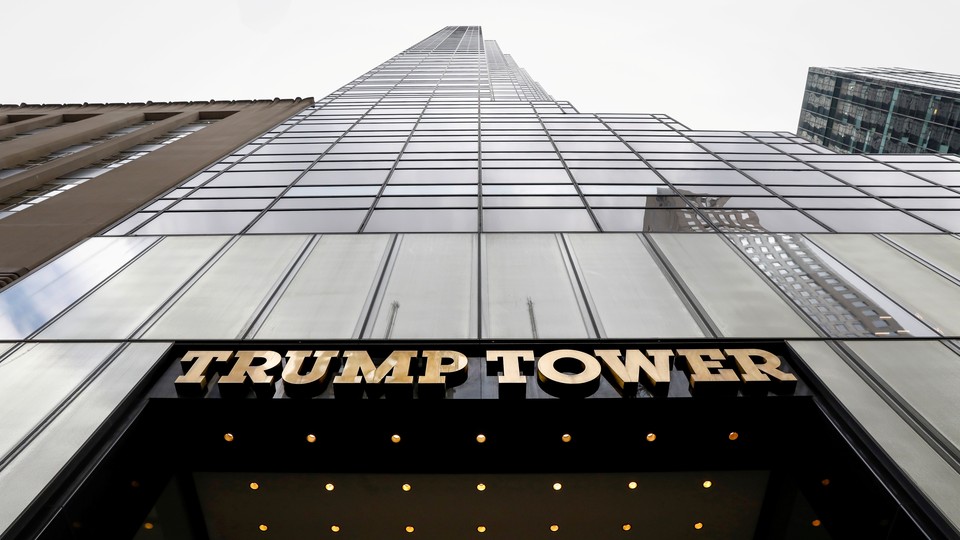 The man who knows "where all the financial bodies are buried" in President Donald Trump's namesake organization may now lead prosecutors in the Southern District of New York directly to them.
Allen Weisselberg, the Trump Organization's chief financial officer who also serves as the treasurer of the Trump Foundation, has been granted immunity by prosecutors in their ongoing investigation of Trump's longtime personal lawyer and fixer, Michael Cohen. The significance of his flip, paired with Cohen's recent plea deal, cannot be overstated: It took slightly more than a year for two of the president's longest-serving employees, considered by many to be the last who would ever turn on him, to cooperate with federal investigators—and, in Cohen's case, directly implicate Trump in a crime. But the news also marked a turning point in the legal assault on Trumpworld: SDNY prosecutors may now pose a more immediate threat to the president than Special Counsel Robert Mueller does.
That Weisselberg would be offered immunity is not shocking; he was called to testify in the case before a grand jury earlier this summer. But his acceptance is another matter. Earlier this week, Cohen pleaded guilty to eight criminal counts including campaign-finance violations tied to hush-money payments he claimed to have made to two women "in coordination and at the direction of" Trump for the purpose of influencing the 2016 presidential election. Also this week, news reports revealed that two other longtime Trump associates had been granted immunity in the case: David Pecker, the CEO of American Media (AMI) and a longtime friend of the president's, and Dylan Howard, AMI's chief content officer. AMI controls the National Enquirer, a tabloid reportedly involved in burying the women's stories.
Taken together, SDNY seems to be homing in on Trump—and former prosecutors told me its latest steps are reminiscent of processes in organized-crime cases.
"This is a classic move in investigations of a criminal organization," said Patrick Cotter, a former federal prosecutor who was part of the team that convicted the Gambino family boss John Gotti. "They're moving up the ladder. Peripheral characters are given immunity, witnesses testify, but they're ultimately keeping their eye on the prize."
SDNY's aggressive pursuit of the Mafia and similarly structured organizations earned it a nickname, the Sovereign District of New York, and allowed it a little more leeway and independence from the Justice Department than most U.S. attorney's offices enjoy, Cotter said. It is also arguably subject to less oversight than Mueller's probe, which is being overseen directly by Deputy Attorney General Rod Rosenstein. "I think there's a lot of truth to that sovereignty notion," Cotter said. "Their strike zone is bigger in terms of DOJ supervision."
The SDNY investigation has prompted comparisons to a mob roll-up—of the kind, ironically, that Trump's personal lawyer Rudy Giuliani oversaw in the 1980s while he was a prosecutor in New York. "It resembles a mob case in so many ways," said Elie Honig, a former assistant U.S. attorney who successfully prosecuted more than 100 members and associates of La Cosa Nostra.
"If you were to just strip the violence out of a mob case, you wouldn't be able to tell the difference," Honig said. "From the structure," with one person at the head of the organization, "to the notion of loyalty, even the president's own language is distressingly moblike." My colleague Jeffrey Goldberg wrote Thursday that in Trump's comments this week about Manafort and Cohen, he heard "echoes of many conversations I had while trying to understand the culture of organized crime."
The immunity deals are telling, Cotter and Honig said, in that they demonstrate just how important the witnesses' testimony is—and how SDNY is staying focused on higher targets. "Immunity is not given out like candy," Honig said. "I used it quite a bit in mob cases for people on the fringes of criminality." Cotter said that Weisselberg "is not the real bad guy here": "In a business where you're not the owner, when you misreport expenses, the real benefit goes to the company—not the employee, no matter how high level."
Weisselberg, who has worked for the Trump Organization since the 1970s, was referenced in the Cohen court documents as "Executive-1," NBC News reported on Friday, shedding new light on his alleged involvement in covering up the hush-money deals. According to those documents, when Cohen sent an invoice to Weisselberg asking for reimbursement for the payments, Weisselberg, in NBC's telling, "sent the invoice to another Trump Organization executive via e-mail directing him to, 'Please pay from the Trust. Post to legal expenses. Put 'retainer for the months of January and February 2017' in the description.'"
The president's legal headaches extend well beyond SDNY and Mueller, too. According to The New York Times, the Manhattan district attorney's office is weighing whether to bring criminal charges against the Trump Organization and two senior company executives related to how the organization accounted for one of Cohen's hush-money payments.
The New York State attorney general is also investigating whether the Trump Foundation paid its legal bills with charitable funds, thereby operating "in persistent violation of state and federal law governing New York State charities." Cohen has been subpoenaed as part of that investigation, and his lawyer Lanny Davis told me he intended to tell investigators "absolutely everything."