Emails Link Former Homeland Security Official to White Nationalists
The emails show Ian M. Smith, who has resigned his position, to be connected to an incognito social scene that included white-nationalist activists.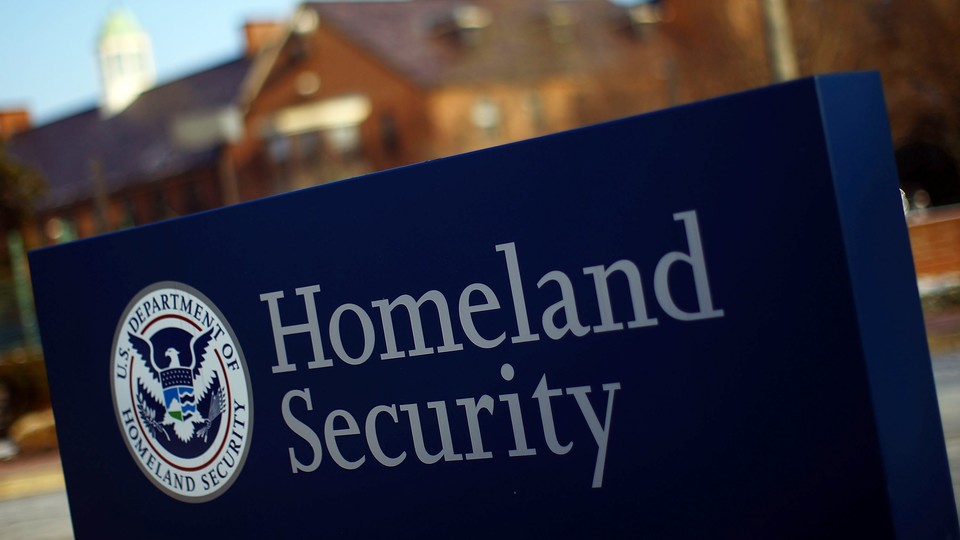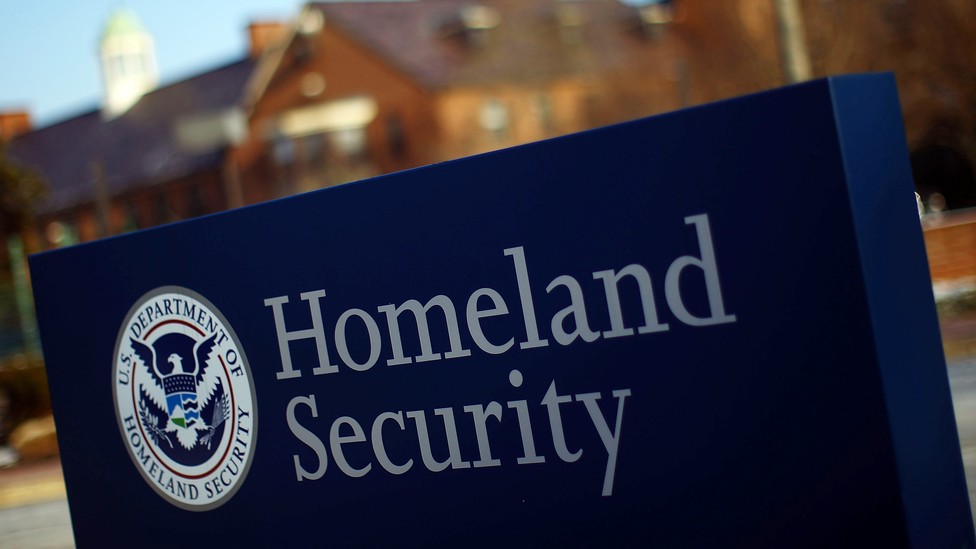 In the past two years, leaders of an emboldened white nationalism have burst into the forefront of national politics and coalesced around a so-called alt-right subculture as they have endeavored to make their ideology part of the mainstream. Recent developments have shed light on previously unknown connections between white-nationalist activists and the Trump administration. Now, the Department of Homeland Security has denounced "all forms of violent extremism" following the resignation of a policy analyst who had connections with white nationalists, according to leaked emails obtained by The Atlantic.
The emails show that the official, Ian M. Smith, had in the past been in contact with a group that included known white nationalists as they planned various events. On one of the email threads, the address of the alt-right white nationalist leader Richard Spencer is included, as well as Smith's. Another group of recipients includes Smith as well as Jared Taylor, the founder of the white nationalist publication American Renaissance, who calls himself a "white advocate."
The messages, given to The Atlantic by a source to whom they were forwarded, paint a picture of the social scene in which white nationalists gathered for an "Alt-Right Toastmasters" night in 2016, and organized dinner parties and visits from out-of-town friends. And they provide a glimpse into how a group that included hard-core white nationalists was able to operate relatively incognito in the wider world, particularly in conservative circles. The revelation of these messages comes amid increasing scrutiny of white nationalists' ties to the administration; a White House speechwriter, Darren Beattie, left the administration after CNN reported earlier this month that he had attended a conference with white nationalists in 2016. The Washington Post reported last week that Peter Brimelow, the publisher of the white nationalist website VDare, had attended a party at the top White House economic adviser Larry Kudlow's house. Kudlow told the Post he was unaware of Brimelow's views and would not have invited him had he known about them.
After being reached for comment about The Atlantic's reporting, Smith said in an email: "I no longer work at DHS as of last week and didn't attend any of the events you've mentioned." Neither he nor DHS disputed that it is him on the emails in question.
White nationalists have an affinity for the president, who they believe shares some of their policy priorities. After the counterprotester Heather Heyer was killed at a white-nationalist rally in Charlottesville, Virginia, in 2017, President Donald Trump remarked that there were "very fine people on both sides" who attended the rally. After hearing the president's statement, Spencer told The Atlantic he was "really proud of him."
According to sources with knowledge of Smith's role at DHS, he was a policy analyst working on immigration. He used to work for the Immigration Reform Law Institute (IRLI), an anti-immigration legal organization associated with the right-wing Federation for American Immigration Reform (FAIR). From 2014 to 2017 he wrote a number of columns on immigration for National Review. (The NationalReview.com editor Charles Cooke didn't immediately respond to a request for comment).
Smith's public writings showcased a right-wing perspective on immigration, such as opposing the Immigration and Nationality Act of 1965, which ended race-based restrictions on immigration, particularly from countries in Asia and Africa, and which Smith argued was responsible for the "barely governable system we have today," opposing sanctuary cities, and applauding the controversial S.B. 1070 anti–illegal immigration law in Arizona.
In an interview with the website FOIA Advisor in 2016, Smith said he "was born just outside Seattle, grew up in Vancouver, British Columbia, and lived in Beijing, Hong Kong, and Sydney, Australia for many years." In that interview, he described his role at the IRLI thusly: "I work at a nonprofit law firm that represents people harmed by the government's failure to regulate immigration."
Dale Wilcox, the executive director of the IRLI, said in a statement: "Ian Smith was an investigative associate at IRLI, as an independent contractor for two years and an employee for less than a year between January 2015 and October 2017. How our employees fill their time outside of the office, or the private relationships they pursue, are not issues of IRLI's concern. It is not any organization's responsibility to track their employees after hours activities or peer into their employee's private lives. For the record, IRLI and FAIR have no association with the individuals mentioned and we repudiate their views. Furthermore, if it would come to our attention that any employees are associated with individuals and organizations that hold noxious views on matters of race and ethnicity, that may be grounds for termination. Finally, it must be noted that simply appearing on someone's email list should never be interpreted as a blanket endorsement of that individual's point of view."
After describing the emails involving Smith in detail to DHS spokespeople on Monday, The Atlantic learned on Tuesday that Smith had resigned from his position.
A DHS spokesperson, Tyler Q. Houlton, said: "The Department of Homeland Security is committed to combating all forms of violent extremism, especially movements that espouse racial supremacy or bigotry. This type of radical ideology runs counter to the Department's mission of keeping America safe."
Several emails obtained by The Atlantic show Smith included on threads with people associated with white nationalism, such as Marcus Epstein, a former Tom Tancredo aide who entered an Alford plea in 2009 for assaulting a black woman in Washington, D.C., in 2007, and Devin Saucier, an editor (under a pseudonym) at American Renaissance. Epstein declined to comment; Saucier did not respond to a request for comment.
On June 3, 2016, Epstein emailed a group including Smith, Saucier, Taylor, and others to invite them to an "Alt-Right Toastmasters" event. "We are having our much delayed follow up meeting on Monday June 6 at 7:00 PM. A couple of out of town guests will be there. Please RSVP and if you want to invite anyone else, please check with me," Epstein wrote. "I'm going to give a short presentation on 'The Pros and Cons of Anonymity' at 8:00 followed by discussion." In a previous email on the subject, Epstein had said he was timing the event for a visit from Wayne Lutton, the editor of the white-nationalist publication The Social Contract. According to a source who was there, who spoke on condition of anonymity, Smith attended this event.
On December 17, 2015, Saucier and Epstein emailed a YouTube link, which is now defunct, to a group of addresses including Smith's and Spencer's. Reached by phone, Spencer said, "To my knowledge, I've never met Ian Smith. I get roped in to all sorts of email conversations, I receive too many emails every day for me to respond to."
Though the emails don't show Smith and Spencer interacting, some of the messages indicate a familiarity on Smith's part with Spencer's projects. In another email, sent on March 7, 2015, Smith refers to an event held by "NPI," the acronym for the National Policy Institute, Spencer's white-nationalist nonprofit, saying he had missed it because he was out of town. And in another, on May 9, 2016, Smith recommended someone for a job at a prominent, Trump-supporting media outlet, saying that the person was "currently working in development at LI" (the conservative training group the Leadership Institute) and "writes for Radix, Amren, VDare and Chronicles under a pseudonym." The word Amren refers to American Renaissance; Radix is Spencer's publication. "Chronicles" appears to refer to Chronicles Magazine, another publication associated with this movement, which has published Lutton and Sam Francis, the late editor of the Council of Conservative Citizens' newsletter. Smith also wrote that the person he had recommended "helps Richard and JT with their websites," appearing to refer to Spencer and Jared Taylor.
In one email exchange at the end of October 2015, Ben Zapp, a real-estate agent who has in the past been photographed with members of this scene, invited a group including Smith; Saucier; Epstein; Tim Dionisopoulos, a Media Research Center staffer; and Kevin DeAnna, the former Youth for Western Civilization president, to his apartment for dinner, stating that he wasn't going to that weekend's NPI conference. (The 2016 conference of NPI is where Spencer was caught on video leading a "Hail Trump" chant while audience members gave Nazi salutes.) Zapp, Dionisopoulos, and DeAnna did not respond to requests for comment.
Epstein replied to the thread saying he wasn't going to NPI either but was planning to socialize with people who were, and that "I can't speak for everyone, but this is probably not the best time." Zapp responded, "It's a dinner, not a party—thus the having to get out by 9:30 or 10 at the latest. I would imagine this would start on the early side, like 7:00 or even earlier. So it's settled—we know my home shall remain judenfrei." Judenfrei is a German word meaning "free of Jews," which the Nazis used to describe areas from which Jews had been expelled or killed.
Smith responded to the group: "They don't call it Freitag for nothing," using the German word for "Friday," and added, "I was planning to hit the bar during the dinner hours and talk to people like Matt Parrot [sic], etc. I should have time to pop by though." Matt Parrott is the former spokesman for the neo-Nazi Traditionalist Worker Party, which flamed out earlier this year after its leader, Matthew Heimbach, had an affair with Parrott's wife, leading to the two falling out.
And in an email from 2014, Smith jokingly calls "spooning dibs" on Jack Donovan during a visit from Donovan, a "masculinist" writer who has ties to members of the alt-right and is heavily involved in Wolves of Vinland, a neo-pagan group entwined with the white-nationalist movement. Saucier had emailed several people to discuss sleeping arrangements for Donovan, telling them that, "There was some misunderstanding about how Jack Donovan would arrive down in Lynchburg for festivities this weekend"; the Wolves of Vinland are based outside of Lynchburg, Virginia.
The Trump administration has actively courted controversy, much like its leader. But formal links to the white-nationalist movement have sometimes proven a deal breaker, even under this president.