Collective Disbelief Among Intelligence Officials
At the Aspen Security Forum, senior intelligence and law-enforcement officials stood firmly behind U.S. assessments on Russian election interference—no matter what President Trump said this week.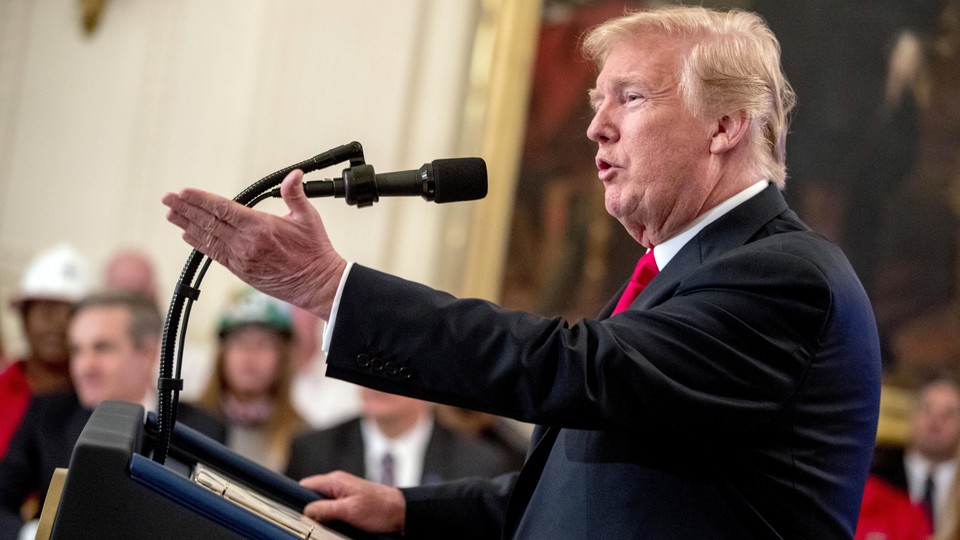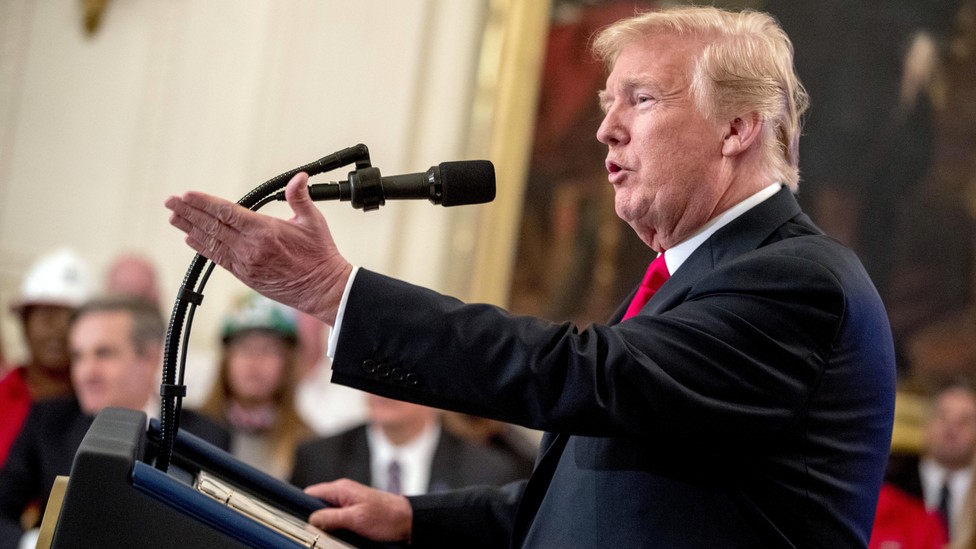 ASPEN, Colo.—With many of the nation's leading national-security experts gathered here this week, the tension between President Donald Trump and several of his highest-ranking intelligence and law-enforcement officials was hard to miss. Speaking at the annual conference, the FBI director and the director of national intelligence didn't deny that they had considered resigning over Trump's attacks on the intelligence community. The deputy attorney general announced a new Justice Department policy to expose and counter foreign-influence operations of the kind Trump has consistently downplayed. And the homeland security secretary said she did "not disagree" when asked about the conclusion that Russian President Vladimir Putin was trying to elect Trump.
The security forum began two days after Trump met with Putin in Helsinki and touched off a furor by equating the intelligence community's assessment with Putin's reassurances that there had been no election attack. Back in Washington, Trump generated more confusion when he seemed to answer "no" when asked by a reporter if Moscow is still targeting the U.S. (The White House later said he wasn't answering the question, but rather declining to take media inquiries.) "He's got his view," said FBI Director Christopher Wray, speaking at the forum. "He's expressed his view. I can tell you what my view is. The intelligence community's assessment has not changed, my view has not changed, which is that Russia attempted to interfere with the last election and that it continues to engage in malign influence operations to this day."
The officials' public remarks repeatedly validated intelligence assessments that the president has seemed intent upon ignoring or undermining. But the biggest questions on people's minds here were left unanswered: Why was Trump so intent on keeping Putin on his good side? And was there anything the intelligence and law-enforcement communities could do—short of being "straight shooters," as Wray put it—to prevent the president from walking into a trap that could have disastrous consequences for U.S. national security?
Department of Homeland Security Secretary Kirstjen Nielsen generally toed the White House line on Russia, though she acknowledged, seemingly for the first time, that she agrees with the intelligence community's conclusion that Putin wanted Trump to win. Both Wray and Director of National Intelligence Dan Coats conveyed a willingness to confront the president, while acknowledging their lack of control over him.
Coats, for example, said that he was "just doing my job" when he released a statement pushing back on Trump's Helsinki comments, adding that he felt the need to "set the record straight." He insisted that he was always going to tell the president the unvarnished truth, "even when he might not like it." Minutes later, Coats revealed that he had not been read in on the White House's plans to invite Putin to Washington this fall, and he still had no idea what Trump and Putin discussed in their two-hour private meeting in Helsinki.
On Wednesday night, Wray reiterated that Russia is "by far the most aggressive actor" when it comes to meddling in American democracy—a not-so-subtle rebuke to Trump's attempts to downplay Russia's onslaught. But he conceded, essentially, that Trump will be Trump. "I don't try to weigh in on all of his opinions," Wray said. "As I've said to somebody recently, I'm not much of a Twitter guy, so we're just going to focus on doing our job."
Still, neither Coats nor Wray denied that they had weighed resigning in protest. Asked whether he had ever been close to quitting over the GOP's demands—echoed by Trump—that the Justice Department hand over more information about its sources and methods in the Russia investigation, Wray replied: "As I said, I'm a low-key, understated guy, but that should not be mistaken for what my spine is made out of. I'll leave it at that." Coats was similarly suggestive: "That's a place I don't generally go to publicly," he said, when asked a similar question by NBC News's Andrea Mitchell. Coats told the Aspen attendees that the country is "under attack," and that his biggest fear is a "cyber 9/11."
His comments reportedly infuriated some of Trump's advisers in the White House. "Coats has gone rogue," one senior White House official told The Washington Post. His remark about the need for Americans to be confident that their officials have been elected legitimately, without foreign help, probably did not help his status in the West Wing.
Deputy Attorney General Rod Rosenstein, who also spoke at the forum, has been living as dangerously as a Trump administration official can these days. He announced the special counsel's indictment of 12 Russian intelligence officers just three days before Trump's meeting with Putin. And on Thursday, he unveiled a new policy that would alert U.S. companies, private organizations, and individuals that they were being targeted with propaganda by a foreign government—a move that the Obama administration, wary of adding fuel to Trump's claims of a "rigged election," did not make.
"As Director Coats made clear, these actions are persistent, they are pervasive, and they are meant to undermine America's democracy on a daily basis," Rosenstein said. "Regardless of whether it is election time or not."