ICE Is a Godsend for One Small Town in Texas
After the immigrant detention center in Raymondville closed down, the local economy took a dive. Officials hope its reopening will bring an influx of cash and jobs.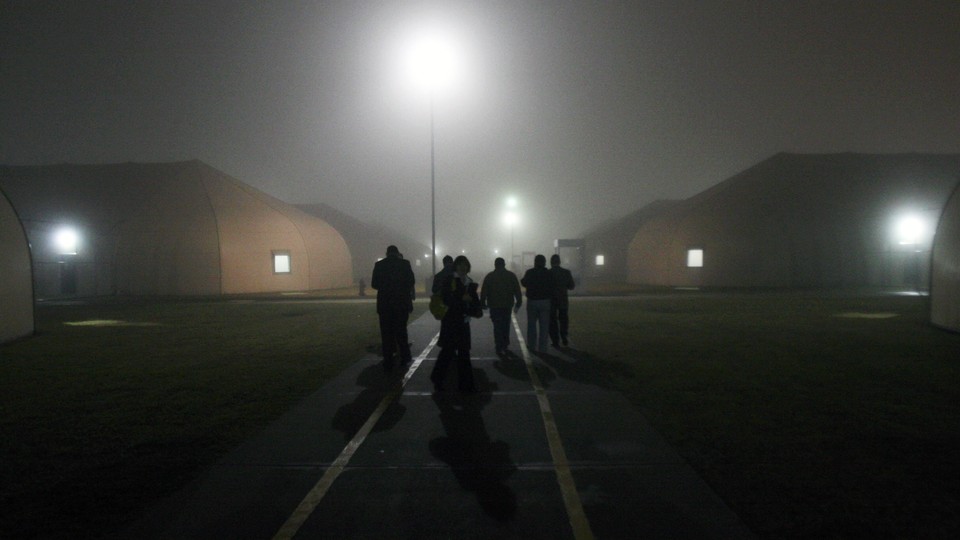 RAYMONDVILLE, Texas—The immigrant jail outside this remote South Texas town erupted in a riot in 2015, after years of alleged sexual abuse, vermin infestation, and overcrowding had made it one of the most notorious lockups in the country. Advocates hailed the prison's closure shortly after the riot, but the loss of hundreds of jobs in such a small town was a major blow.
Now, amid President Trump's immigration crackdown, the facility is poised to reopen. Though two previous attempts to jail undocumented immigrants here ended in failure, local leaders recently signed a contract welcoming Immigration and Customs Enforcement back to the area, in the hopes that it will bring an economic boom.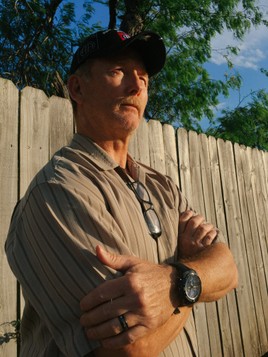 The new detention facility, formerly called the Willacy County Correctional Center, faces little local opposition despite the region's demographic makeup: Almost 90 percent of the county's residents are Latino, and 67 percent voted for Hillary Clinton in the 2016 presidential election. Even as "Abolish ICE" emerges as a rallying cry among some Democrats, in Willacy the influx of jobs will be a godsend, local leaders say. "I've got a lot of phone calls from [out-of-state] activists, but not my constituents," Willacy County Commissioner Eliberto Guerra told me last week, as a small crowd of demonstrators drove in to oppose the new detention center. "So am I going to represent my constituents or activists? Because 95 percent of Willacy County wants the jobs."
The facility will be run by the same private prison company that operated the grounds before, the Utah-based Management and Training Corporation. Once derided as "Ritmo," a portmanteau of Raymondville and Gitmo because of the indefinite detention immigrants faced there, the lockup was originally built in 2006 like a tent city, comprising 10 Kevlar domes that held about 200 inmates apiece.
The jail has only ever held immigrants. From 2006 until 2011, ICE filled the tents with detainees. During that period, more than a dozen allegations of sexual abuse were leveled at guards, a 2011 PBS Frontline documentary reported, and the Department of Homeland Security opened criminal investigations of 13 employees.
ICE pulled its contract after those allegations surfaced, but shortly thereafter MTC inked a new deal with another government agency, the Bureau of Prisons. According to the 10-year, $532 million contract, MTC would run an immigrant-only jail on the site, mostly for people convicted of crossing the border illegally.
But the problems persisted. An investigation by the American Civil Liberties Union described tents plagued by bugs and the stench of sewage. A few months later, inmates rioted over what they said was substandard medical care, setting fire to the tents and shutting down the jail.
In response to questions about the facility's history, Issa Arnita, an MTC spokesman, said that inmates' "claim of inadequate medical care was never substantiated," and that MTC used a pest-control company to treat the facility monthly. As for the abuse allegations, "MTC staff are trained to treat detainees with respect and great care," Arnita said. "Abuse in any form is not tolerated."
In the three years since the riot, the Kevlar ruin has remained dormant. But now MTC will get a third chance to run a prison here. The company has refurbished the site with conventional, low-slung cell blocks, and locals have begun submitting job applications.
ICE spends more than $2 billion a year on jails, and about 70 percent of that goes to private contractors. But sometimes ICE doesn't get what it pays for, said Michael Watkins, the former ICE deputy field-office director who oversaw the design and construction of the original tent city. Watkins told me it should have been the "crown jewel" of the South Texas deportation infrastructure—it was the largest detention camp in the country at the time—but he blames MTC for mismanagement. (ICE declined to comment about its decision to partner with MTC again.)
Watkins describes himself as an "advocate for immigration enforcement," and said he was electrified by Trump's campaign promises to curb illegal immigration. But Watkins, who retired in 2015 after more than 20 years working in immigration enforcement, said he took pride in treating detainees humanely. "There are lines I don't think we should cross," he said, as he cautioned against MTC. If Willacy reopens, "that's a line that we're crossing."
"America first," Watkins added, "but not at all costs."
Local leaders can't help but think about costs—how much their people need jobs, and how much Raymondville needs revenue. After the riot, MTC closed the prison and laid off almost all of its 400 employees there. A domino effect nearly toppled the local economy: Without tax revenue from the prison, Willacy County cut its budget by 17 percent and dismissed 24 public employees. The county was so damaged by the closure that it sued MTC for "abysmal management of the prison," though it later dropped the suit. Without prison employees spending their paychecks at Walmart, the retailer closed its Raymondville location. Altogether, Raymondville lost almost 700 jobs.
Here, local residents and public officials alike are quick to criticize President Trump's hard-line immigration policy. But faced with unemployment more than double the national average, and a poverty rate at 37 percent, they still want the influx of cash that his crackdown could bring to their town.
On Hidalgo Avenue, which is pockmarked by loan shops, I met with former Raymondville Mayor Joe Alexandre last fall. He told me that after the prison closed, foot traffic downtown dwindled to a trickle, and he shut down his jewelry store on this main drag after more than four decades in business. Today, his cellphone number is taped to the front window in case anyone wants a custom order, and he maintains a dusty workshop in the back. "The downtown area here has struggled to survive," Alexandre said.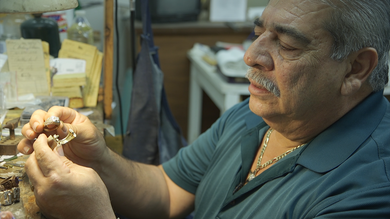 Alexandre told me that he empathizes with migrants who cross the border illegally, because they are "living in hell." At the U.S.–Mexico border, just 50 miles south of Raymondville, more than 2,500 migrant children were separated from their parents in recent weeks, in the Trump administration's effort to stanch the flow of asylum seekers from Central America. Alexandre told me that his grandparents emigrated from Mexico, and that he does not take his U.S. citizenship for granted. He said he's "fortunate" because he was born on this side of the border.
But "having jobs here is going to require illegals to fill those beds," he said, referring to the prison. "We need detainees to keep this community going." With an $18-an-hour prison job, Alexandre explained, you can "buy a vehicle, buy a house, plan to get married." The new MTC employees might soon "need an engagement ring," the jeweler said with a grin.
"People feel good about the prospect of more jobs," Commissioner Guerra told me, even as he dismissed Trump's immigration agenda as unrealistic because of the economic necessity of immigrant labor. Raymondville, for instance, has long relied on people working illegally to tend nearby farms, he explained. "Donald Trump is saying we don't need [immigrants], but who is going to do the labor?" Guerra was driving when I called, and told me he could see workers through the windshield, stooped over in the fields mid-harvest. "Illegals, I would bet," he said, "but nobody here wants to do that work."
Last fall, I visited the prison site with Jodi Goodwin, a local immigration attorney who first dubbed the facility "Ritmo." New buildings were under construction where the tents once stood, and cotton fields stretched in every direction.

In 2007, Goodwin was one of the first attorneys allowed inside the facility's tents. On one of her first visits, she told me, she greeted a large group of female detainees, calling out "How are you?" in Spanish. "From the back of the tent someone yelled out, 'Muriendo de hambre,'" Goodwin recalled. "'We're dying of hunger.'"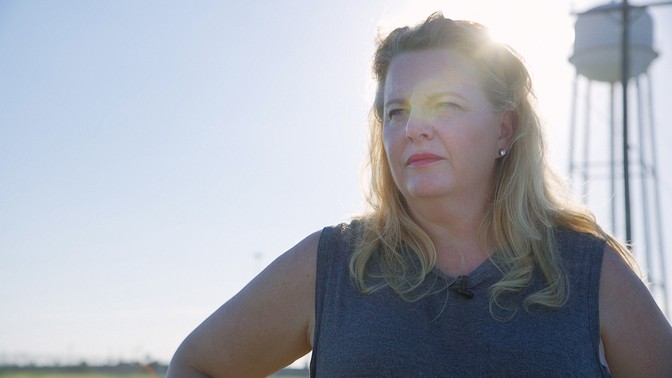 Goodwin is currently leading a team of lawyers helping some 200 jailed immigrant parents find their kids—just a fraction of the 2,000 children still separated. In addition to reopening the Raymondville facility, the Trump administration is building tent cities on military bases to house 12,000 immigrant families.
MTC, whose slogan is "Believe it or not, I care," or BIONIC, recently rebranded the Raymondville site as the El Valle Detention Center, but Goodwin sees little reason to anticipate that the facility will be much different. "You can't put lipstick on a pig," she said, "and they didn't even bother to change the color of the lipstick."