The GOP's Bill to Stop Family Separations Looks Dead for Now
Waffling on the part of the White House likely means that no legislation on the matter will come up for a vote before recess next week.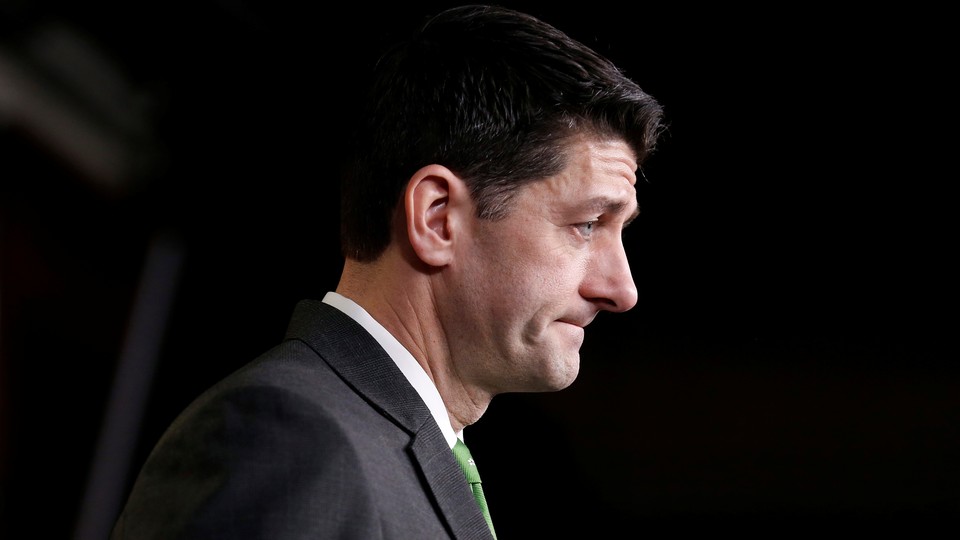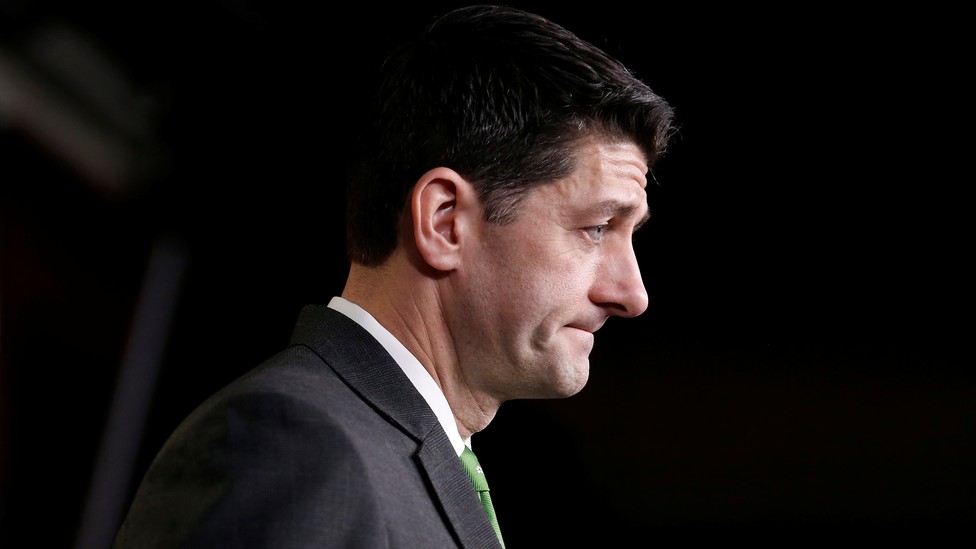 Less than 24 hours after House Republican leaders planned to file a standalone bill addressing the family-separation crisis, multiple GOP sources conceded on Wednesday that the issue was likely dead for the week.
Three House Republican sources, who spoke on the condition of anonymity to discuss internal talks, confirmed that waffling on the part of the White House likely means that no legislation on the matter will come up for a vote before recess next week.
"We're still working and it's not likely we'll be ready by tomorrow. We are working to identify what the administration wants and needs to see in policy. If the point is the bill becoming law, we will need [President Trump's] support," said one House GOP leadership aide. Another aide was more blunt. "It's dead for now," they said.
The development throws a wrench in the contingency plans House leaders drafted to handle family separations in anticipation of their more comprehensive immigration legislation, which also addressed the issue, failing.
And fail it did. Few, if any, were surprised when House Republican leadership's so-called "compromise" package—which funded a border wall and provided a special path to citizenship for DACA recipients—went down on Wednesday afternoon. The writing had been on the wall for days, after leadership delayed the vote in an effort to flip whip holdouts. Not even last-minute amendment offerings to conservatives, or an all-caps, 11th-hour tweet from the president that "HOUSE REPUBLICANS SHOULD PASS THE STRONG BUT FAIR IMMIGRATION BILL, KNOWN AS GOODLATTE II" could secure leaders a win. The bill managed a meager 121 yeas to 301 nays. Adding insult to injury was the fact that a more conservative alternative to the bill, championed by House Freedom Caucus members and long waved off by leadership as fantasy, had bested it by over 70 votes.
It was an all-but-foregone outcome, and leadership planned accordingly. In the last week, top GOP lawmakers began ironing out contingency steps vis a vis the separation of undocumented families along the U.S.-Mexico border, preparing to launch narrow, standalone legislation to address it.
As I reported yesterday,GOP leaders and White House officials expected to file that legislation Tuesday evening, with their eyes on a Thursday floor vote before lawmakers break for the July 4th recess. But by late Wednesday afternoon, key lawmakers had still not seen the text. "Wait, is it not out yet?" one Republican member said when I asked them this morning about the bill's status. "I'm supposed to be co-sponsoring it."
According to two senior House GOP aides with knowledge of the talks, plans hit a snag last night when Trump began wavering on what he was willing to sign. A day's work on Wednesday offered no more clarity. "It seems he's hearing from many different people which has clouded things," one of the aides told me. Reached later in the afternoon, the member was skeptical they'd see any text by the evening's end, making a Thursday floor vote highly unlikely.