The Atlantic Politics & Policy Daily: The Ban Stands
In a 5–4 ruling, the Supreme Court upheld President Trump's travel ban.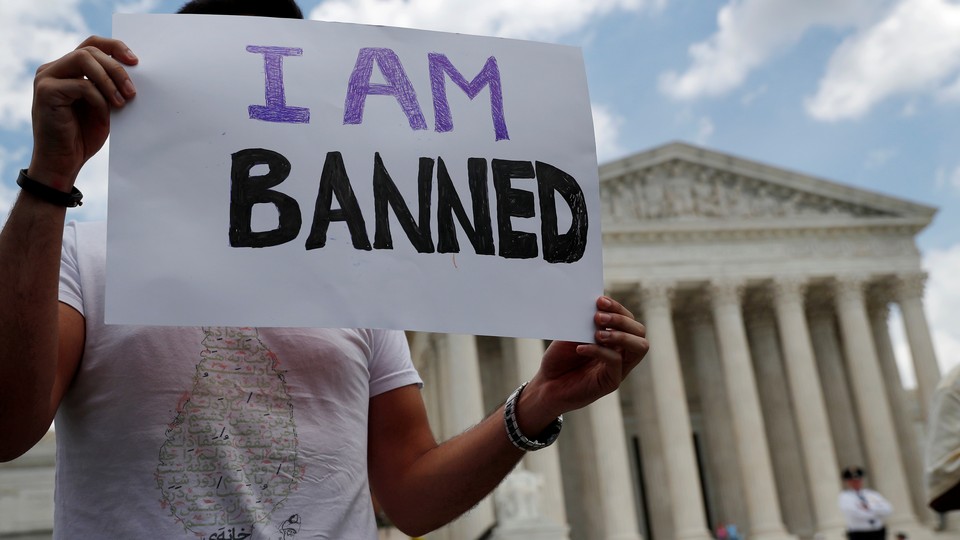 -Written by Lena Felton (@lenakfelton) and Taylor Hosking (@Taylor__Hosking)
---
Today in 5 Lines
---
The Races We're Watching
Voters in Colorado, Maryland, New York, Oklahoma, and Utah will select nominees in their primary elections.
In Maryland, six candidates in the Democratic gubernatorial primary are angling to unseat Larry Hogan, the popular Republican governor. If he wins, Ben Jealous, the former NAACP chief and a veteran of Bernie Sanders's presidential campaign, could go on to become the state's first black governor.
Mitt Romney, the former Massachusetts governor and Republican presidential nominee, is returning to the ballot in a bid to replace retiring Utah Senator Orrin Hatch. And in the contentious Republican primary for New York's 11th congressional district, Michael Grimm, a decidedly Trumpian candidate, faces off against incumbent Dan Donovan, who has won Trump's official endorsement.
Here are other notable races to keep your eye on.
---
Today on The Atlantic
---
Snapshot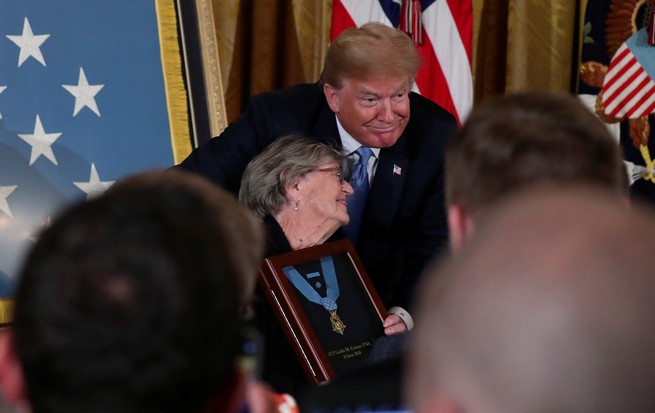 ---
What We're Reading
The Roots of 'Abolish ICE': Emboldened by Trump's family-separation policy, those on the left have started calling for the elimination of Immigration and Customs Enforcement, the Department of Homeland Security's enforcement arm. But where did that rallying cry come from? (Margaret Hartmann, New York)
Just Look to History: Patrick J. Buchanan argues that the radicalization of politics in the 1960s should provide a cautionary tale for Democrats today: "Extremism is how the left lost the future to Nixon and Reagan." (The American Conservative)
A Nominee's Past: Robert Wilkie, Trump's pick to be Veterans Affairs secretary, is highly qualified for the job. But his Senate confirmation hearing on Wednesday won't be a breeze: He has a record of espousing extreme views, too. (Paul Sonne and Lisa Rein, The Washington Post)
The Free-Speech Circus: The University of California, Berkeley, was the site of the progressive Free Speech Movement in the 1960s. More than 50 years later, the right-wing provocateur Milo Yiannopoulos has brought the debate over the First Amendment back to campus. (Andrew Marantz, The New Yorker)
---
Visualized
At a Crossroads: The New York City Housing Authority is facing billions of dollars worth of maintenance and repair costs for its now-dilapidated public-housing units. See how those units, once a desired option by the working poor, transformed over time. (Louis Ferré-Sadurní, The New York Times)