The Atlantic Politics & Policy Daily: Merger Moves
A federal judge approved AT&T's proposed $85 billion purchase of Time Warner.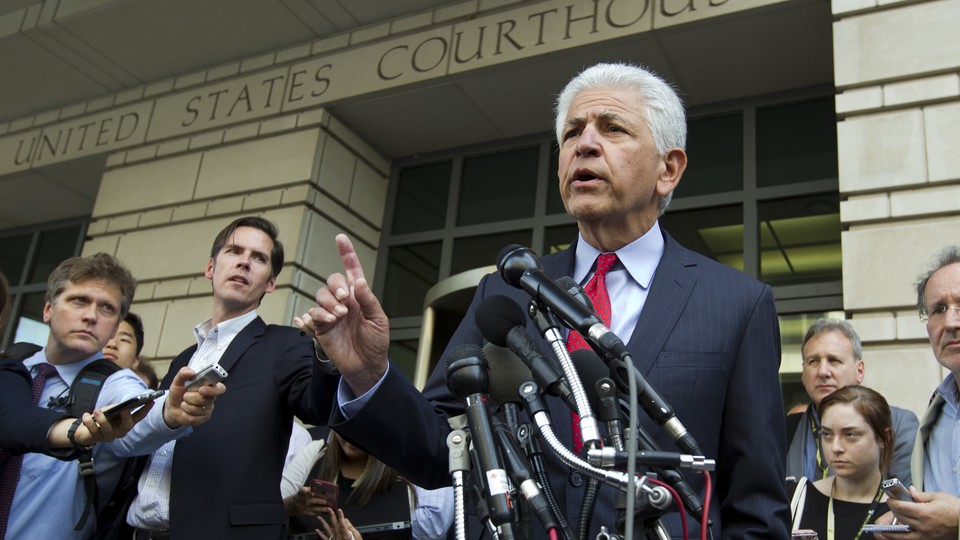 -Written by Lena Felton (@lenakfelton) and Taylor Hosking (@Taylor__Hosking)
---
Today in 5 Lines
---
Today on The Atlantic
Kim Jong Un's Propaganda Victory: The image that North Korea's leader projected in Singapore—taking selfies with local leaders, sightseeing, and waving to onlookers—was a stark contrast to the one he was known for just a year ago. (Krishnadev Calamur)

What Did the U.S. Gain From the North Korea Summit? Nearly nothing. But maybe it's the start of something, writes Uri Friedman.

Biting Nails: A week after the election, San Francisco still doesn't know who its mayor will be, and that may be due in part to its ranked-choice voting system. (Russell Berman)
---
The Races We're Watching
Voters in Maine, Nevada, North Dakota, South Carolina, and Virginia will select nominees in their state primaries.
In Maine, voters will be trying a whole new method of voting—ranked-choice voting. It's the first state to use ranked-choice voting, which allows voters to rank their candidates from first to last, to decide a statewide election. But just as voters will be casting their ballot for candidates, they'll also be deciding whether to keep the new system in place.
In South Carolina, incumbent Republican Representative Mark Sanford, a vocal critic of Trump, is running against state Representative Katie Arrington, who received an endorsement from Trump hours before polls were set to close. And in Nevada, Steve Sisolak and Chris Giunchigliani are locked in a fierce battle to become the state's first Democratic governor in more than two decades.
Here are some of the other races you should keep your eye on.
---
Snapshot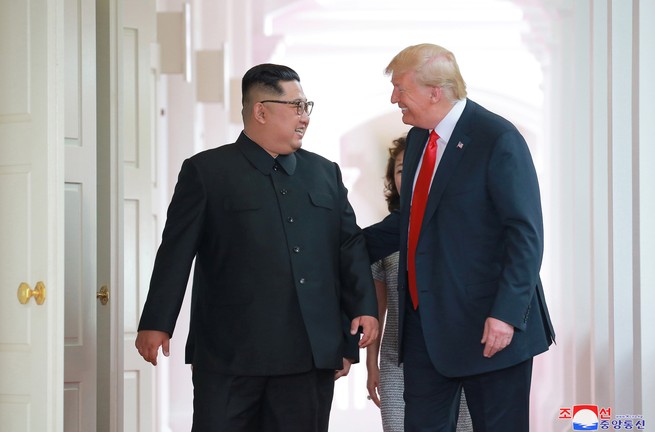 ---
What We're Reading
Money Makers: Ivanka Trump and Jared Kushner may serve as unpaid advisers to the president, but they still made at least $82 million last year from other business holdings. (Amy Brittain, Ashley Parker, and Anu Narayanswamy, The Washington Post)
'The Door Has Been Opened to Peace': Victor Cha, a former National Security Council director for Asia, argues that we should give credit where it's due: Donald Trump and Kim Jong Un just walked the United States back from the brink of war. (The New York Times)
Lessons From Hollywood: Democratic lawmakers and DNC members have reportedly been taking advice about voter turnout and political messaging from an unlikely source: a group of actors, writers, and producers in Los Angeles. (David Siders, Politico)
Bottom Line: While the Trump-Kim summit did not "fly off the rails" in an obvious way, former U.S. negotiators with North Korea were "unimpressed—even baffled—by the lack of substance," Robin Wright reports. (The New Yorker)
A Step Back: Here's how to measure whether the meeting between President Trump and North Korea's Kim Jong Un was a success or failure. (Jonah Goldberg, The National Review)
---
Visualized
'Two Men, Two Leaders, One Destiny': In Singapore, Trump shared a four-minute movie-trailer-styled video with Kim Jong Un. Watch it here. (Vox)