The Atlantic Politics & Policy Daily: Kommuted
President Trump commuted the sentence of Alice Marie Johnson, a 63-year-old woman serving a life sentence for drug possession and money laundering.
-Written by Elaine Godfrey (@elainejgodfrey)
---
Today in 5 Lines
---
Today on The Atlantic
---
Snapshot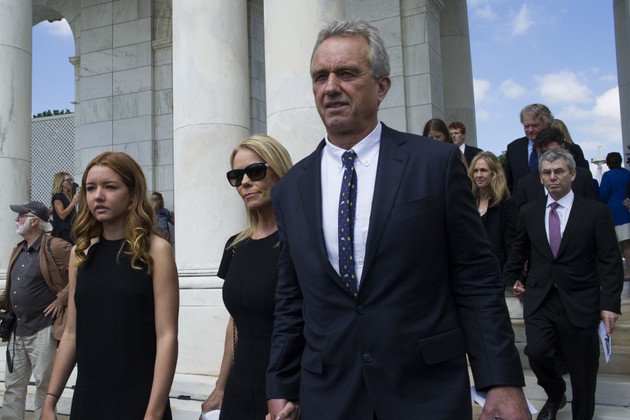 ---
What We're Reading
Trouble Ahead in the Garden State: National Democrats got the candidates they wanted in New Jersey's House primaries on Tuesday night, but they also got a potential new headache: a lackluster showing for Senator Bob Menendez. (Reid Pillifant and Josh Voorhees, Slate)
The Go-Between: BuzzFeed reports that Ivanka Trump connected her father's personal lawyer with a Russian athlete who offered to introduce Donald Trump to Russian President Vladimir Putin to facilitate the construction of Trump Tower in Moscow. (Anthony Cormier, Jason Leopold, and Emma Loop)
Behind the Scenes: A Senate Republican investigation found that the Obama administration secretly issued a license to Iran in 2016 to allow them to temporarily skirt U.S. sanctions in order to convert funds to dollars. (Josh Lederman and Matthew Lee, Associated Press)
Keeping Up the Culture Fight: Some Republicans have come to believe that the best way to win in November is for Trump to keep emphasizing issues like illegal immigration, gang violence, and patriotism. (David M. Drucker, Washington Examiner)
Still Hanging On: Despite months of scandals involving Scott Pruitt's overreach and excessive spending, the EPA administrator hasn't been fired or forced to resign. Here's why. (Jack Shafer, Politico)
What's Next in the Fight for Religious Liberty?: After an unsatisfactory Supreme Court verdict in the Masterpiece Cakeshop case, social conservatives should avoid reducing traditional moral beliefs to matters of religious freedom, argues Sohrab Ahmari. (Commentary)
---
Visualized
'Murder With Impunity': Out of more than 52,000 homicides in 50 American cities in the past 10 years, only 51 percent resulted in arrest, according to a Washington Post analysis. These are the cities where the murder rate is high, but arrests are rare.