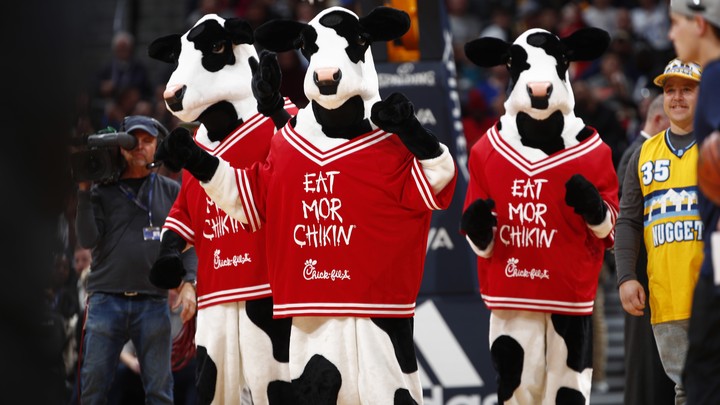 -Written by Elaine Godfrey (@elainejgodfrey)
---
Today in 5 Lines
---
Today on The Atlantic
---
The Races We're Watching
Voters in California, Iowa, Montana, New Jersey, and New Mexico are heading to the polls for their state primaries.
In California, all eyes are on Orange County, where Democrats are contesting two seats being vacated by Republican Representatives Ed Royce and Darrell Issa. Democrats are also hoping to unseat Republican incumbents Dana Rohrabacher and Mimi Walters. Complicating matters is the California's "top-two" primary system, which could shut popular candidates out of key races.
New Jersey has several significant races, including the battle for the 7th congressional district. Here, Republican Representative Leonard Lance is hoping to hang on to his seat in a district Hillary Clinton won in 2016.
These are some of the other races you should keep an eye on.
---
Snapshot
---
What We're Reading
'It Was My Job, and I Didn't Find Him': Four months after the massacre at Marjory Stoneman Douglas High School in Parkland, Florida, Scot Peterson, the school's former on-duty resource officer, is still grappling with his failure to stop the attack. (Eli Saslow, The Washington Post)
Their Strategy Isn't Working: Democrats were given a massive opportunity to retake Congress when Donald Trump was elected, writes Ben Shapiro. They're blowing it. (National Review)
What Trump Cares About Most: Instead of retaliating against the United States, America's trade partners should work together on a package of sanctions targeting the Trump Organization, argues Matthew Yglesias. (Vox)
Trump's Getting Away With It: The president's ability to muddy the waters has prevented the full impact of the Trump-Russia scandal from resonating with the American people, writes David Corn. (Mother Jones)
---
Visualized
'Beat Plastic Pollution': Take a look at some of the plastic waste that has accumulated around the world—and some of the efforts to clean it up. (Alan Taylor, The Atlantic)
We want to hear what you think about this article. Submit a letter to the editor or write to letters@theatlantic.com.