The Atlantic Politics & Policy Daily: Withdrawal Symptoms
President Trump announced the U.S. will pull out from the Iran nuclear deal and reinstate sanctions against the country.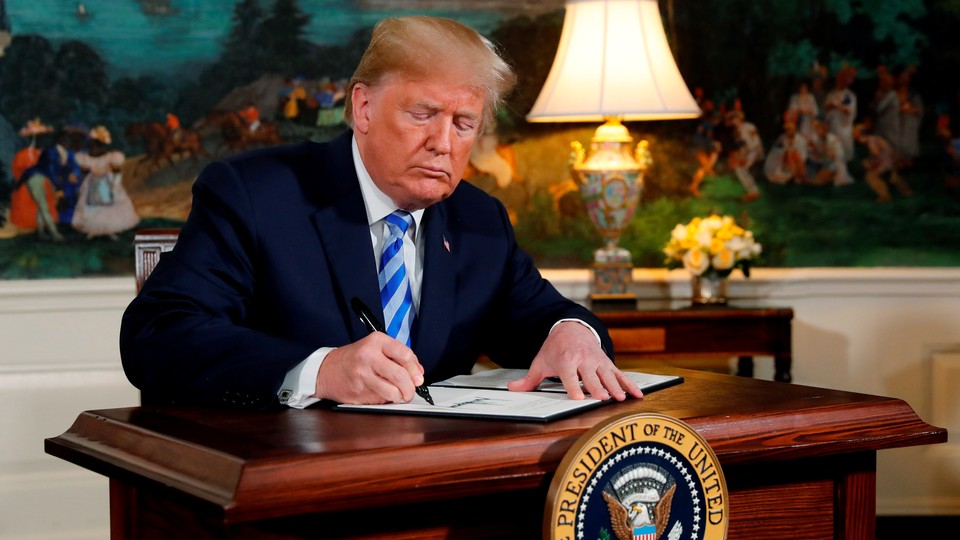 -Written by Elaine Godfrey (@elainejgodfrey)
---
Today in 5 Lines
---
The Races We're Watching
Voters in West Virginia, Indiana, Ohio, and North Carolina will select nominees in their states' primary elections.
In West Virginia, we're keeping our eye on the Republican Senate primary between Representative Evan Jenkins, state Attorney General Patrick Morrisey, and the former coal executive Don Blankenship. President Trump urged voters on Monday not to support Blankenship, because he "can't win" a general election. Polls close at 7:30 p.m. ET.
Meanwhile, two well-known progressives, Richard Cordray and Dennis Kucinich, are battling for the Democratic nomination in the governor's race in Ohio. The Republican primary is also competitive, with sitting Lieutenant Governor Mary Taylor facing off against GOP favorite Mike DeWine. Polls close at 7:30 p.m. ET.
Here are four other primary battles to watch today.
---
Today on The Atlantic
---
Snapshot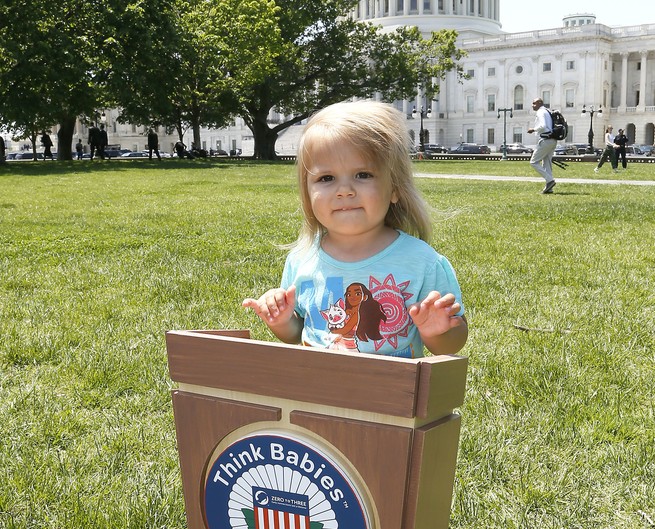 ---
What We're Reading
The Case for Gina Haspel: Critics argue that the Senate shouldn't approve someone who oversaw the torture of terror suspects to lead the CIA. But she understands Russia. (David Ignatius, The Washington Post)
Welcome to the 'Intellectual Dark Web': Academic renegades and media personalities are building their own mass-media channels to bring up topics largely avoided in mainstream conversation, writes Bari Weiss. (The New York Times)
Something Doesn't Add Up: What if a $1.6 million payout from a GOP official to a Playboy model in 2017 was made to cover up another Donald Trump affair? Paul Campos explains his theory. (New York)
---
Visualized
'Computers Are Basically Insecure': This map shows how much of the country uses electronic voting systems—systems that could be vulnerable to cyberattacks heading into the November midterms. (Miles Parks, NPR)