The Atlantic Politics & Policy Daily: Gina Hasvotes
Virginia Senator Mark Warner announced his support for President Trump's pick for CIA director, Gina Haspel.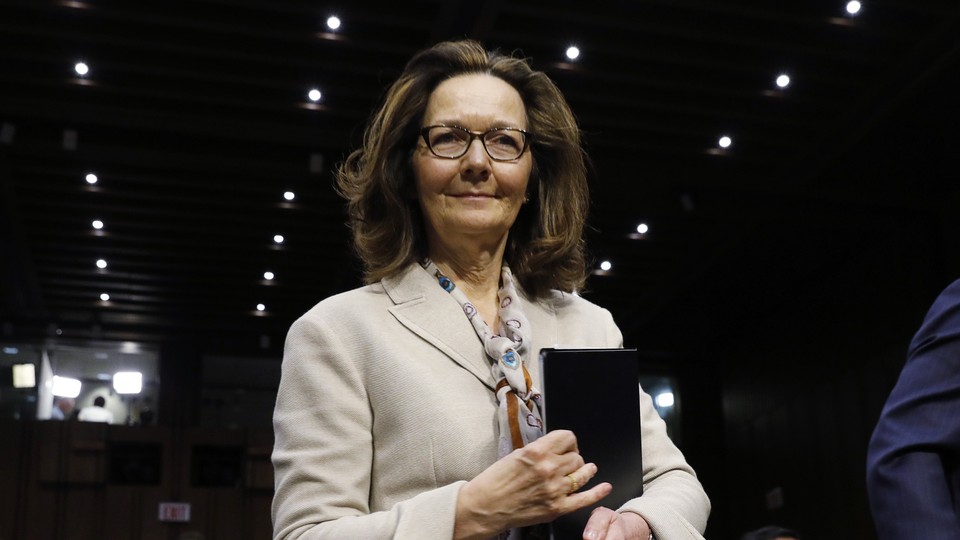 -Written by Taylor Hosking (@Taylor__Hosking), Lena Felton (@lenakfelton), and Elaine Godfrey (@elainejgodfrey)
---
Today in 5 Lines
---
The Races We're Watching
Voters in Idaho, Nebraska, Oregon, and Pennsylvania will select nominees for House, Senate, and gubernatorial races in their states' primary elections.
We'll be monitoring several races in Pennsylvania, where the state Supreme Court replaced a Republican gerrymander with a new congressional map that is much more favorable to Democrats. In the state's 7th district, the conservative Democrat John Morganelli is favored to beat the five other Democratic candidates running to replace retiring Republican Charlie Dent. Republican voters, meanwhile, will decide whether U.S. Representative Lou Barletta or state lawmaker Jim Christiana will challenge incumbent Bob Casey, one of several Senate Democrats running for reelection in November.
Pennsylvania polls close at 8 p.m. ET.
Here are other noteworthy primary races to watch tonight.
---
Today on The Atlantic
Obama's Foreign-Policy Reckoning: Eliot A. Cohen argues that President Trump's decision to exit the Iran nuclear deal should serve as a lesson to Obama administration alumni: Policies instituted by executive order are easily blown up through the same means.

Drip, Drip, Drip: Bill Clinton was able to slow the flow of leaks coming out of his White House in his second year in office, but those methods won't necessarily work for Trump. Here's why. (David A. Graham).

Looking for a History: Palestinian writer Seraj Assi grew up in Israel, but didn't hear the word that many Palestinians use to describe their exodus from Israel—nakba, meaning "catastrophe"—until he was 20 years old. His father purposely kept it that way.
---
Snapshot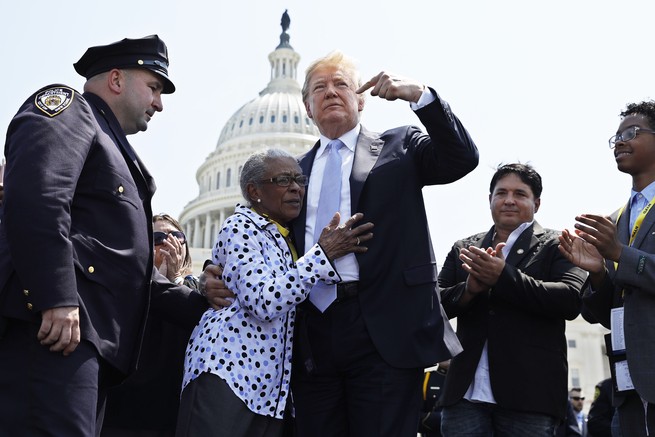 ---
What We're Reading
Today in Gaza: While some families are spending the day burying loved ones, others have continued into another day of protest. (The New York Times)
His Untold War Story: Special Counsel Robert Mueller rarely speaks about serving in Vietnam as a Marine. But that year of combat was one of the most formative experiences of his life. (Garrett M. Graff, Wired)
The War-Weary Generation: According to Matt Purple, factions on the right are increasingly emphasizing domestic policy. And there's a reason for that, he argues: Millennials are experiencing something of a foreign-policy "hangover." (The American Conservative)
The Power of a Badge: In some counties, bodyguards, celebrities, and political donors are taking advantage of concealed-carry privileges meant for cops. (Zachary Mider and Zeke Faux, Bloomberg)
Up for Debate: Many voters think "Medicare for All" sounds like a good idea, but they might not actually be thinking of single-payer health care. (Molly Hensley-Clancy, BuzzFeed)
---
Visualized
Where Do Graduates Move After College?: It's not always to America's biggest cities. (The Wall Street Journal)