The Atlantic Politics & Policy Daily: A Tale of Two Staceys
Two progressive women—Stacey Abrams and Stacey Evans—are running in Georgia's Democratic gubernatorial primary.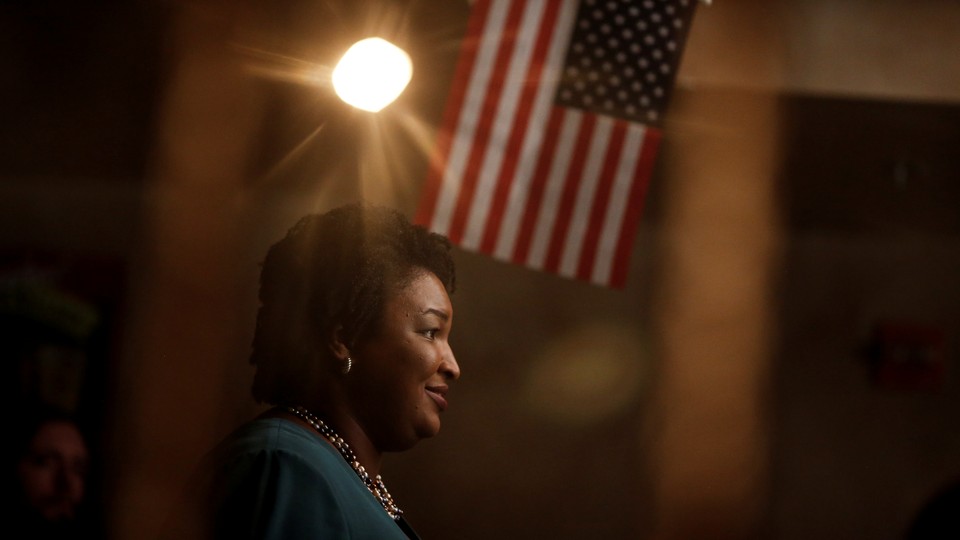 -Written by Elaine Godfrey (@elainejgodfrey)
---
Today in 5 Lines
---
The Races We're Watching
Voters in Georgia, Texas, Arkansas, and Kentucky will select nominees for House, Senate, and gubernatorial races in their states' primary elections.
The Georgia gubernatorial primary could say a lot about the coalitions Democrats will try to build in 2018 and 2020. Two progressive, Democratic women—Stacey Abrams and Stacey Evans—are running to secure the party's nomination. Abrams has structured her campaign around minority outreach and empowerment, while Evans is targeting moderates and persuadable Trump voters. Whoever wins will go up against one of five Republican candidates—Georgia Lieutenant Governor Casey Cagle is currently leading the pack.
And in Texas, all eyes are on the primary runoff in the state's 7th congressional district, where Democrats Lizzie Fletcher, the establishment favorite, and Laura Moser, a progressive, Bernie Sanders-type, are angling for the chance to unseat Republican Representative John Abney Culberson.
A handful of other key primary elections are happening in Kentucky and Arkansas.
---
Today on The Atlantic
---
Snapshot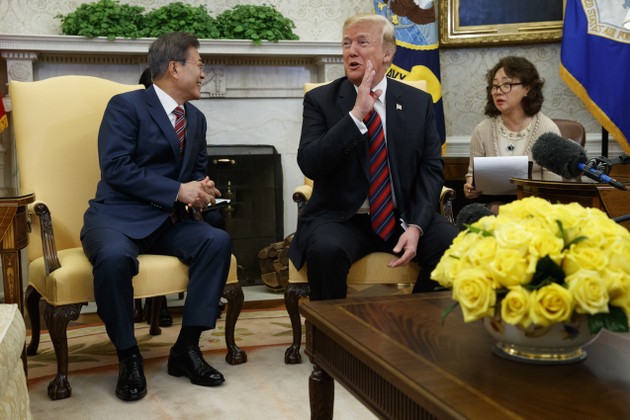 ---
What We're Reading
Did Trump Tweet That?: West Wing employees reportedly draft tweets for the president, occasionally using "suspect grammar and staccato syntax" to sound like him. (Annie Linskey, The Boston Globe)
What Will Democrats Do If They Win?: If the party can retake the House in November, they'll have the authority to subpoena whomever they want in the Trump administration. And they intend to use it. (Laura Barrón-López, The Washington Examiner)
Get to Know Elliott Broidy: The Republican donor who has held multiple finance positions in the party is now embroiled in several Trump-related scandals, from controversial consulting contracts to an affair with a Playboy mistress. (Paul Waldman, The Washington Post)
Why Jordan Peterson Hits a Nerve: The Canadian psychologist is reigniting debates about tradition and human nature that the left thought were long over, argues David French. (National Review)
---
Visualized
'Just Pure Frustration': These are the Republicans who have defied House leadership to sign a "discharge petition" to force a vote on a package of immigration bills. (Mike DeBonis, The Washington Post)