The Atlantic Politics & Policy Daily: The Writing on the Wall
Homeland Security Secretary Kirstjen Nielsen announced that President Trump will sign a proclamation for the deployment of National Guard troops to the U.S.-Mexico border.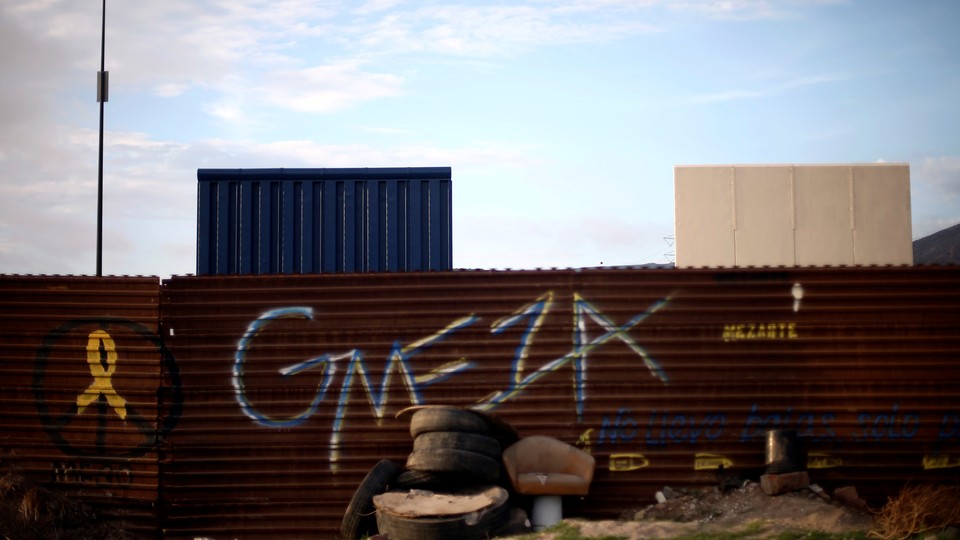 Today in 5 Lines
---
Today on The Atlantic
---
KING
Fifty years after Martin Luther King Jr.'s assassination, his legacy is still being rewritten—and equality, for many, remains a distant dream.
Being Friends With MLK: In an interview with Vann R. Newkirk II, Georgia Representative John Lewis describes what it was like to be in Martin Luther King Jr.'s inner circle—and how the civil-rights leader inspired him to "get into trouble."
'The Negro Is Your Brother': After King was jailed in Birmingham, Alabama, for leading a march of protestors without a permit, several white clergymen wrote a statement criticizing the march and others like it. King's lengthy response was published in The Atlantic in August 1963.
The Legacy of a Black Doctor: In excavating the story of King's visit to Harlem Hospital, Lena Felton discovered her grandfather's own fight for civil rights.
You can find the full collection of essays and articles commemorating his life and legacy here.
---
Snapshot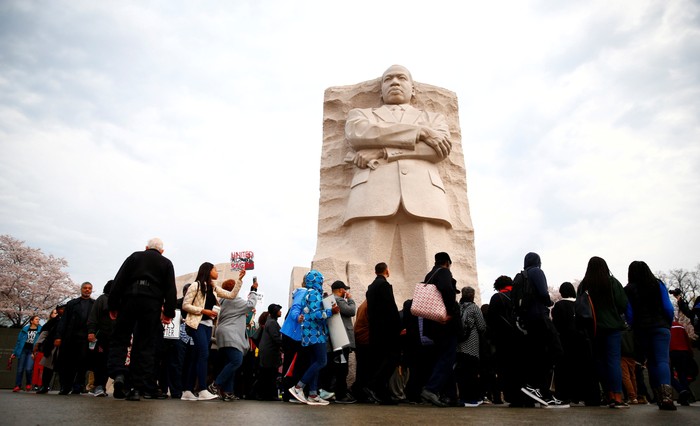 ---
What We're Reading
Mr. Popular?: A recent CNN poll found that President Trump's approval rating is back up to 42 percent, the highest it's been in nearly a year. Here's why. (Matthew Walther, The Week)
The Room Where It Happened: In an excerpt from her forthcoming book, Planned Parenthood President Cecile Richards details the meeting she had with Ivanka Trump and Jared Kushner after the 2016 presidential election. The two "were there for one reason: to deliver a political win," Richards writes. (Sam Gillette, People)
Punishing Results: A report issued by the Government Accountability Office finds that black students continue to be disciplined at school more often—and more harshly—than their white peers. (Erica L. Green, The New York Times)
---
Visualized
Trouble in Trump Country: China's tariffs on U.S. goods will hit areas that supported Trump hard. (Philip Bump, The Washington Post)
-Written by Elaine Godfrey (@elainejgodfrey)